A look at musician TeddyLoid, just in time for Crunchyroll Expo!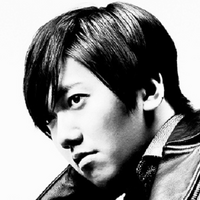 With the guest list for this year's Crunchyroll Expo bursting at the seams with key figures from all ends of the anime scene it can be difficult to pick out the ones to be the most excited about. However, what's a party without a bit of music? Alongside veterans of the industry and some of our favourite online personalities comes electronic musician, TeddyLoid.
With an impressive track record including working on multiple anime soundtracks, lending a hand to other Japanese musicians either as an arranger or producer, producing a number of popular Vocaloid songs, and making guest appearances on countless albums and singles as a remixer, there's good reason to look forward to his appearance at the expo this year! Not sold yet? Let's take a deeper look into TeddyLoid, and why exactly you should be hyped to see one of Japan's most influential electronic artists!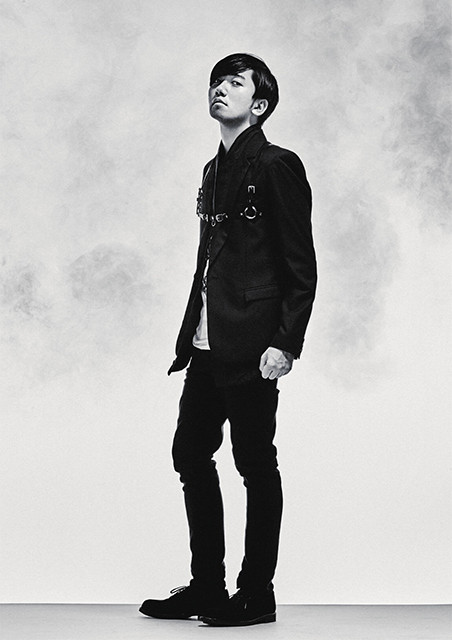 TeddyLoid has been working in music since he was 18. After suddenly gaining massive popularity on MySpace in 2008 with remixes of music from artists including Kanye West, this budding electronic artist quickly rose to #1 on MySpace's electronic indie chart and so came attention that would put TeddyLoid in the spotlight for coming months. TeddyLoid's first notable collaboration began with his work alongside popular Japanese musician Takamasa Ishihara, better known by the stage name Miyavi. TeddyLoid worked as the main DJ and sound producer on Miyavi's "This Iz The Japanese Kabuki Rock Tour 2008" world tour that held thirty-three concerts in thirteen countries including the United States, Chile, most of Europe, China, Taiwan, South Korea, and Japan.
Following the tour, TeddyLoid released a remix album featuring 10 of Miyavi's songs and began his journey to new heights. In 2009, TeddyLoid would go on to do more live shows and remixes; in the process he would work with hip hop group m-flo's ☆Taku Takahashi. While at first TeddyLoid only worked with Takahashi for m-flo's tenth anniversary party and released an original song for a sampler put together for Takahashi's new record label, a year later the two would go on to work together on a project that would soar to popularity in the west. That project was a little show called Panty & Stocking with Garterbelt.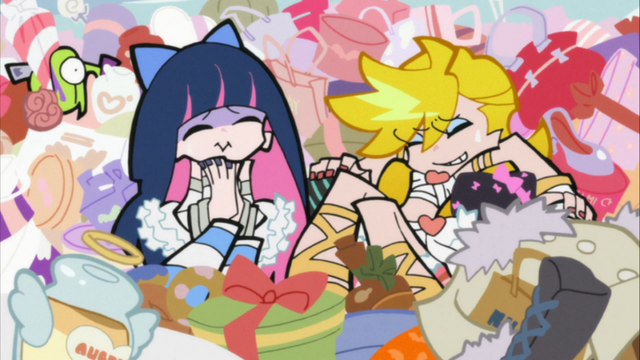 Premiering in Japan on October 1st, 2010, Panty & Stocking with Garterbelt was the first anime TeddyLoid would work on the music for; to no surprise it'd be far from his last! With DJ ☆Taku Takahashi as music director, TeddyLoid was responsible for many of the series' background tracks. The soundtrack for the television anime exploded in popularity, reaching #10 on Oricon's weekly album chart and the second album for the series soundtrack, "Panty & Stocking with Garterbelt The Worst Album", reached #9 on Oricon's daily album chart.
Between the first and second albums for Panty & Stocking's soundtrack, TeddyLoid also worked on a couple of music projects with other musicians for the first time. For the visual kei rock band the Gazette, he was responsible for the synths in their 19th single "Vortex" and for singer Lia's remix album enigmatic LIA 4 TeddyLoid remixed the opening theme to Angel Beats!, "My Soul, Your Beats!". TeddyLoid's involvement with anime doesn't end there, as he also went on to be responsible for background tracks in the anime adaptation of beloved a beloved multimedia project, Mekakucity Actors, as well as being responsible for the comedy short Space Patrol Luluco's ending theme song alongside singer Bonjour Suzuki. That being said, TeddyLoid didn't stop at producing background tracks for anime.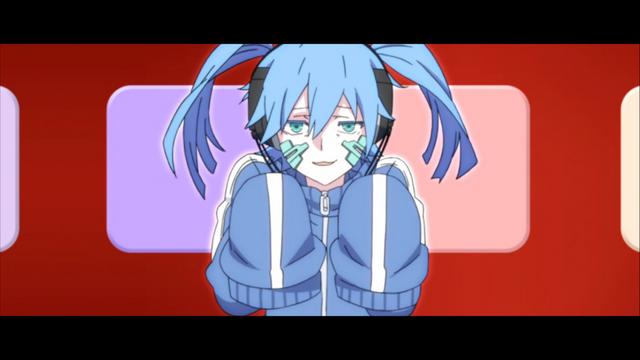 In 2011, with fellow musicians Ko Shibasaki and Deco*27, TeddyLoid became a part of the group "galaxias!". With Deco*27 having worked with both Shibasaki and TeddyLoid, galaxias! was a J-pop unit that highlighted the synergy between the three with their self-titled debut. Along with this project, in 2014 TeddyLoid took the internet by storm with singer Daoko, video artist Hibiki Yoshizaki, and animation studio Khara creating the animated short "ME!ME!ME!". With ME!ME!ME! being a hot topic for weeks, if not months, after it came out, this short five and a half minute song showed off TeddyLoid's ability to the west not only in the form of a background musician for television anime, but as a musician to remember the name of.
Also in 2014, TeddyLoid released his first full-length album "Black Moon Rising" and just over a year later he worked with 14 guest musicians for his second full-length album "Silent Planet". After working with Bonjour Suzuki for Space Patrol Luluco, TeddyLoid went on to start "Silent Planet 2" – a series of EPs that each featured a different guest artist from BiSH's Aina The End to the Vocaloid IA. To this day TeddyLoid continues to produce extremely high quality remixes, original tracks, and continues to make himself a more and more prominent figure in anime!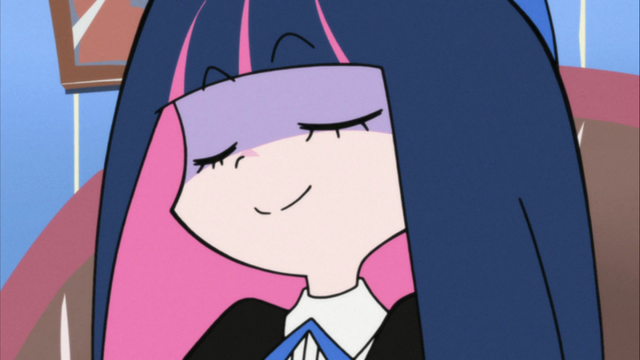 Even with this extended summary of the amazing TeddyLoid, there's still beyond plenty more to be said about him. From games to anime; Vocaloid to remixing, TeddyLoid is has a history of being one of the best in his field and should be near the top of your list for exciting guests to see at Crunchyroll Expo! You can catch him live on Saturday night at 22:45/10:45 PM and at a panel talking about his experience with music and anime Sunday afternoon at 17:00/5:00PM!
Who are you looking forward to seeing the most at CRX? Let us know in the comments!
---
Tsuyuki Arumaya is a fiction author, editorial writer, and anime reviewer. You can find his editorials on the blog Anime Corps and follow him on Twitter @Dististik.