A look at some stand-out examples of excellent ending themes in anime!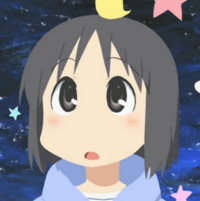 Theme songs are a powerful tool in anime that welcome us to every new episode by getting us into the right mood for the show we're about to watch, and they're there to lead us out of each chapter as a cherry on top of the conclusion. However, all too often opening themes get all of the glory when their ending theme counterparts are just as good, if not better! While this isn't to say that ending songs never get as popular as opening songs, there's a spotlight to be put over them that rarely is.
Whether you always skip the credits or watch every second of each episode, there's no denying that a good ending theme can take an episode that was already spectacular and push it to new heights. Sometimes, they bring us to tears and sometimes they fill us with pure awe and excitement. With that said, let's take a look at ten ending themes in anime that improved the shows they're from!
Last Game - Steins;Gate 0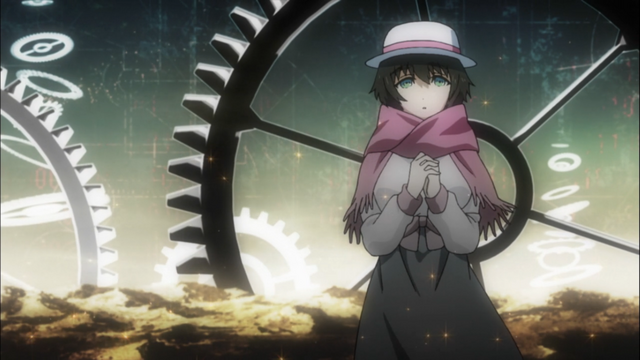 In an alternative Steins;Gate timeline with a much more hopeless overall emotion than the original, "Last Game" by Zwei is a stand-out stellar example of an ending theme that pushes every new episode to give its audience goose bumps at the end. The way each episode of Steins;Gate 0 already leaves you wanting to watch the next right away, the closing to the first half of the series with these haunting vocals and a chilling instrumental accompaniment feels like the perfect exclamation point on whatever twist or conclusion was just revealed.
Kimi no Shiranai Monogatari - Bakemonogatari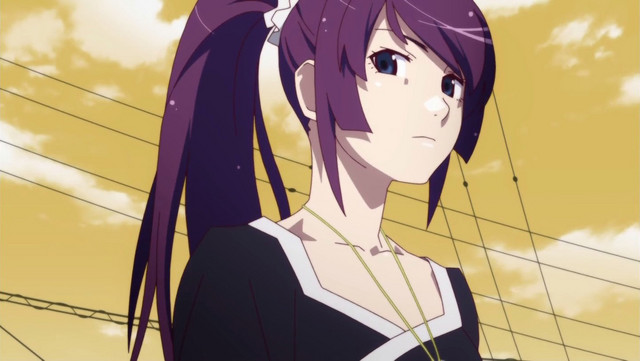 The number of people I've heard say they cried when Nagi Yanagi's vocals slowly started playing over the last episode of Bakemonogatari, despite the song playing eleven other times before, is significantly higher than zero. Supercell's "Kimi no Shiranai Monogatari" is one of those songs you never forget. Seeming to capture the adolescence of the show's protagonist and lead us out with the same feeling as finishing a good book, it's no surprise that this song is one of supercell's most popular!
and I'm home - Puella Magi Madoka Magica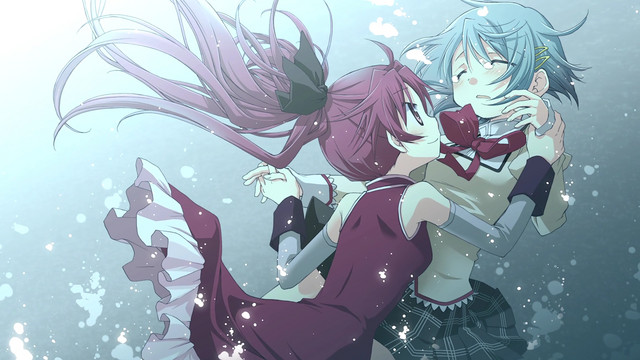 There's something to be said about Puella Magi Madoka Magica's ending songs as a whole and what they signify in the series, but ever since I heard this song, it's stuck with me as one of the best anime songs of all time. Performed by Kyouko and Sakura's voice actresses, Ai Nonaka and Eri Kitamura, "and I'm home" takes the already incredibly grim events of of episode nine and closes it out with a love song to drive the stake all the way through to your heart.
Witch☆Activity - Witch Craft Works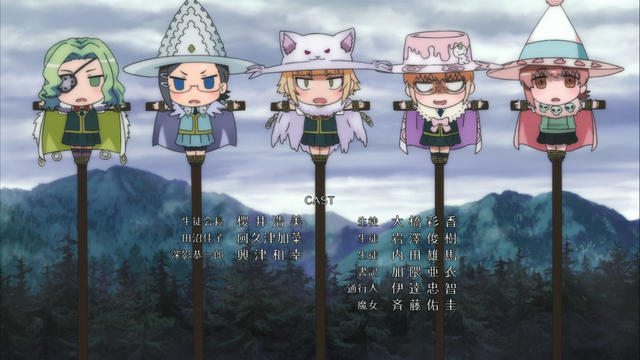 We can't have a list of nothing but emotionally moving music; after all, sometimes a show just wants to have a little fun! "Witch☆Activity" by voice actresses of the show's KMM Gang, Shiori Izawa, Momo Asakura, Shiina Natsukawa, Yuuko Iida, and Natsumi Hioka, is exactly that, putting catchy lyrics alongside entertaining visuals and easily being one of the standout things from Witch Craft Works when it aired. It wasn't overly special in any way, but it helped create a fond memory of the show it was from.
Tutti! - Sound! Euphonium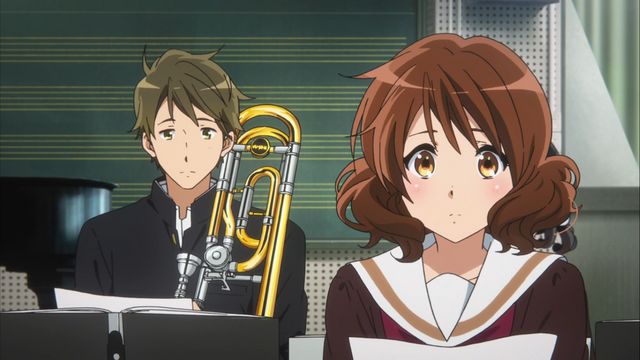 I'd be lying if I said I didn't have a soft spot for brass, and where's a better place to look than the Kitauji Quartet? Something I adore about Sound! Euphonium is how its opening and ending theme songs fit the show to such a tee. Performed by the voice actors of the show's four main characters, Tomoyo Kurosawa, Ayaka Asai, Moe Toyota, and Chika Anzai, you could easily start playing "Tutti!" from any point in the song and instantly get memories of the show flooding back to you. On top of being an incredibly catchy and fun song, there isn't much better you can get from here!
Pray - Angels of Death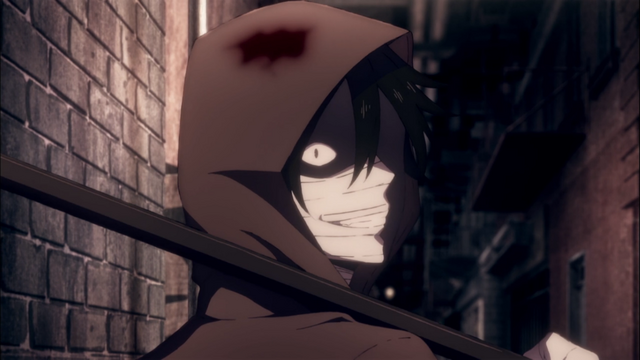 You can't mention haunting emotional songs and exclude this season's ending theme to Angels of Death. Whether it be the the lone piano introduction or the powerful chorus, "Pray" takes the mood of the show and nicely wraps it up into one stellar package, featuring vocals by Rachel's voice actress, Haruka Chisuga, and written by the famous Deco*27. Much like "Last Game", this song makes you want to watch the next episode right away and continue the mystery as soon as possible!
Chiisana Boukensha - KONOSUBA - God's Blessing On This Wonderful World!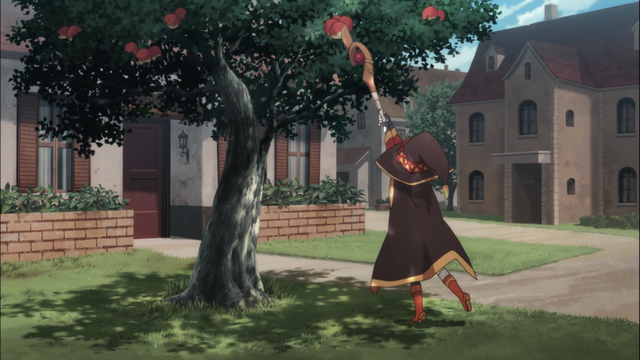 Something about KONOSUBA's ending themes makes me feel incredibly comfortable. Both make me feel like maybe living in that world with Kazuma, Aqua, Megumin, and Darkness being the ones responsible for defeating the demon king wouldn't be so bad. "Chiisana Boukensha" by Aqua, Megumin, and Darkness' voice actresses, Sora Amamiya, Rie Takahashi, and Ai Kayano, in particular though, makes me feel like relaxing with friends after a hard day of adventuring, and if that's not immersion I don't know what is.
Zzz - Nichijou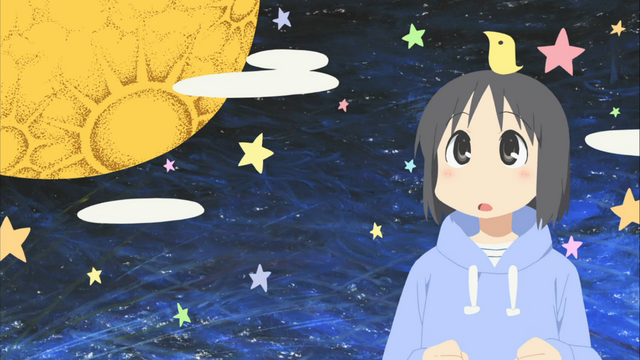 To be fair, everything about Nichijou improves the show to a point that it's earned its reputation as a beloved fan favourite, but that doesn't mean that the first ending song, "Zzz" by Sayaka Sasaki, isn't included in that! A calming and nice ending after the endless barrage of abstract humour, what better could you ask for?
To see the future - Sword Art Online Alternative: Gun Gale Online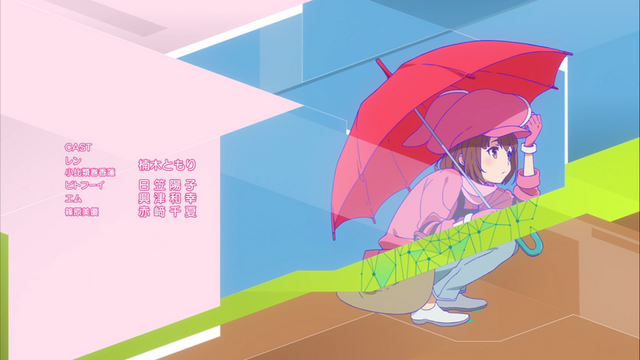 Sword Art Online Alternative: Gun Gale Online seemed to do everything it could do to create a unique identity for itself as as story and as a show. One of the ways it did this was with a catchy pop tune that nicely highlighted LLENN and her real life counterpart, who's voice actress, Tomori Kusunoki, even sung this ending song. With everything down to a musical identity that felt different from SAO proper, "To see the future" did a great job of giving SAO Alternative its own legs to stand on.
Wishing - Re:ZERO -Starting Life in Another World-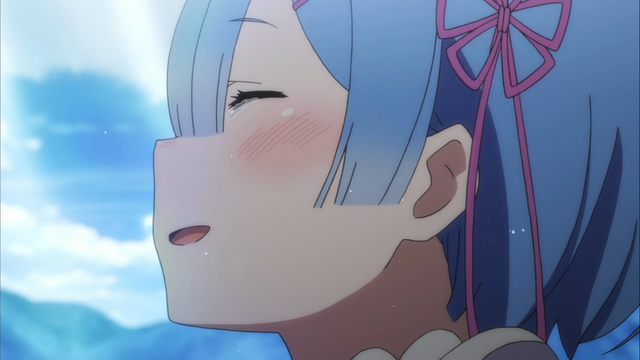 Last but certainly not least, one of the most unforgettable ending songs in the past year, "Wishing" by Inori Minase. After an unexpected emotional and moving speech on the eighteenth episode, the song begins in one of the most powerful moments of the series. This makes episode eighteen of Re:ZERO stand out as one of the best episodes of anime from last year, and the song goes on to endlessly remind me of the show's best moment!
With that, you have ten whole ending themes that played a larger role in their shows by pushing them above and beyond! Have any you think I missed? Share your picks in the comments!
---
Tsuyuki Arumaya is a fiction author, editorial writer, and anime reviewer. You can find his editorials on the blog Anime Corps and follow him on Twitter @Dististik.