Whose path of the shinobi will you follow?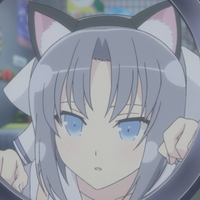 We've undergone a shinobi transformation with the return of our favorite buxom brawlers! SENRAN KAGURA: SHINOVI MASTER sees not only the return of Asuka and Homura, but many beloved characters from the games are finally making their long awaited anime debut!
If we are to walk in the shadows of the shinobi world however, would we fight for justice like Yumi, to carve our own path like Homura, or be like Asuka in finding the light beneath the darkness? Take our test to find out now!
Don't forget, you can watch new episodes of SENRAN KAGURA: SHINOVI MASTER every Friday this season! The series is available worldwide, except Japan.
---
Josh A. Stevens is a freelance PR with anime industry experience, and a writer at Anime UK News. You can follow him on Twitter @Joshawott.