We got a chance to ask Attack on Titan 2: Final Battle Producer Hideo Suzuki about his process and the upcoming game!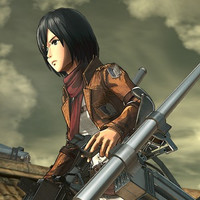 Earlier today, we announced the upcoming release of Attack on Titan 2: Final Battle, an update to 2018's Attack on Titan 2 that includes season 3 characters, new story content, battle modes, and more! We were also fortunate enough to have a few words with Final Battle producer Hideo Suzuki, who's worked on Koei Tecmo titles like Nobunaga's Ambition, Warriors Orochi, One Piece: Pirate Warriors, and the Attack on Titan games!
With Final Battle coming to North America and Europe on July 5th, 2019, it was nice to find out about Suzuki-san's process with making a challenging and fun game that still spoke to fans of Attack on Titan as a whole. Let's get started!
Thank you for taking the time to answer these interview questions! To start, Attack on Titan switches up the formula from the usual Omega Force action games--it's many working together against one enemy, instead of the other way around. What was the biggest challenge in making this work for Attack on Titan?
I think that there are two key challenges when working on this series.
The first is the movement action using the omni-directional mobility gear. It's vital to be able to have fun while moving around and feeling free while using it, so it's an aspect we've been focusing on since the first game, and we've been tuning it up with this game and the previous one as well.
The other challenge is conveying the horror and strength of the enemy Titans. In the manga series, the Titans are illustrated as an overwhelming threat against humanity, so how to show this in the game still remains a major dilemma for us. It's not as simple as just making the Titans stronger and raising the difficulty of the game.
In the previous game we strengthened the AI of the Titans in order to increase the threat posed by the Titans, but while there was user feedback that it made the battles more fulfilling, there were also those who felt that it just made the game more difficult. This is something that we continue to find challenging throughout the series.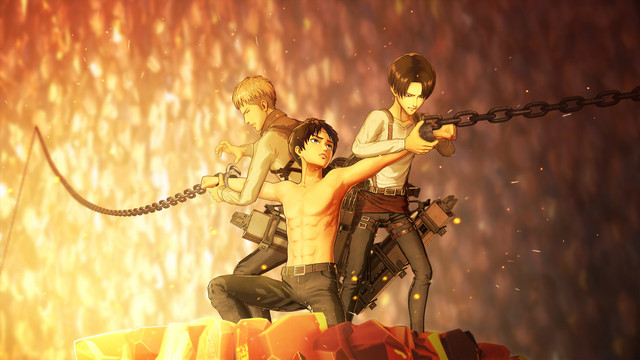 There's also a pervading feeling of horror and helplessness in Attack on Titan, and yet you also have to encourage the player to make progress and make them enjoy and stick with the game. How did you approach this?
This is related to the previous question, but I think that the game balance during battles is key.
While the Titans are powerful enemies, the game needs to be created in a way that the growth of the character, of equipment, and of the player's techniques enable players to clear the stages, and makes them want to challenge the game over and over again.
Also, for some fans of the Attack on Titan IP, there are people who normally don't play games, so we make sure that there is a difficulty level for those fans who really want to enjoy the game's story.
Aside from those areas, I think it is also being able to properly convey the allure of the original manga's story and its characters. We think that it is an important aspect to get the players passionate about the game by having them want to know more about how the story proceeds, and wanting to continue using certain characters. And in this game, we are preparing original events and stories that are not in the anime or manga, so by providing content that can only be experienced in the game is something we think will add to increasing the player's satisfaction with Attack on Titan 2: Final Battle.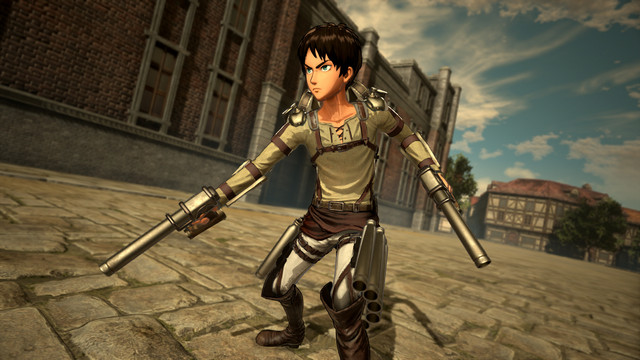 This upcoming title update features content from recent episodes of the TV anime. Is there a particular part of the series you were excited to adapt into game form?
Since this is an action game, adapting the anti-personnel omni-directional mobility gear that appears in season 3 of the anime is something that is a challenge, but also fun. And, well, I can't say too much about this because it's before the second half of season 3 begins to air, but in addition to the story, the characters and weapons that appear are parts of the manga I was excited about, so I'm really glad we're able to put them into the game.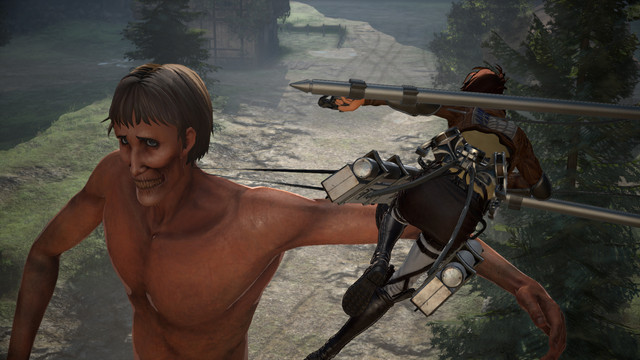 Do you have anything special you'd like to say to fans of the Attack on Titan games regarding this new update?
It's been just over a year since the release of the previous game, Attack on Titan 2, but we're really excited to be able to announce Final Battle. This time we developed the game in parallel with the anime production, so while we feel challenged from this first-time experience, we've been able to get a lot of assistance from the anime production team and from the manga side as well, so the game is coming together as a high-quality product.
We are working diligently on the game to provide an experience to everyone as soon as we can so you can play those memorable scenes and play as those certain characters from the anime, so we hope you will look forward to playing it when it comes out this summer.
Thank you for your time, Suzuki-san!
Are you ready to take on the Titans in Attack on Titan 2: Final Battle? What new additions are you most excited to get your hands on?
-----
Nate Ming is the Features Editor for Crunchyroll News and creator of the long-running Fanart Friday column. You can follow him on Twitter at @NateMing. Check out his comic, Shaw City Strikers!
Do you love writing? Do you love anime? If you have an idea for a features story, pitch it to Crunchyroll Features!