Size, drive, and determination connect these two players together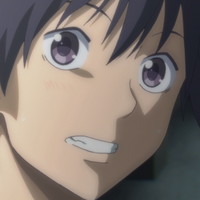 Basketball is a sport where if you're tall, there's a good chance you'll most likely be successful. That's not to say it's a correlation with skill, but size can give you an edge where if you're smaller, you might not have. In the NBA, the average height of all players last year was 6' 7", which is pretty tall! In fact, players who were 6' 8" had the most amount of minutes out of any height, with most of the minutes going to players who were 6' 3" to 7' tall. So, what happens when you're not in that height range? Are you going to eternally struggle against your taller opponents? What about players who find themselves less than 6' tall? That's something that Sora Kurumatani from Ahiru no Sora has had to deal with personally considering he's only 4' 10.6 inches. Not the kind of height you'd find from a basketball player. For comparison's sake, if you put him up against the shortest player in NBA history, he's still 5 inches shorter than Muggsy Bogues who was 5' 3".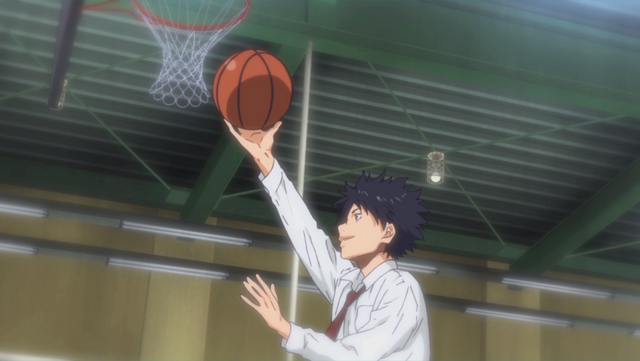 When life forces you to play sports at the hardest difficulties due to size disadvantages, what does someone like Sora do? You've basically got two options in front of you. One is to basically give up and not pursue sports as your life's passion or you have to work harder than everyone else around you. You can't take a day off, you have to be in the gym before everyone else, and you'll have to find ways to negate the height advantage most players are going to have over you. It's certainly more work than people who have been gifted the benefit of height will have to do, but in order to keep up, that's what it'll take.
It certainly shows in Ahiru no Sora that Sora is willing to put in this level of work, and then some. We see that he will make sure he gets up 1000 shots a day no matter what, as he knows this is a key area he needs to be good at in order to be successful. This is especially true after some of his flaws are highlighted after the practice game against Shinmaruko. Plus, with how he's able to utilize two different kinds of jump shots and the ability of lure defenses into a false sense of security due to his size, Sora has key tools in his arsenal to make sure he's not immediately destroyed by players that are a foot or more taller than him.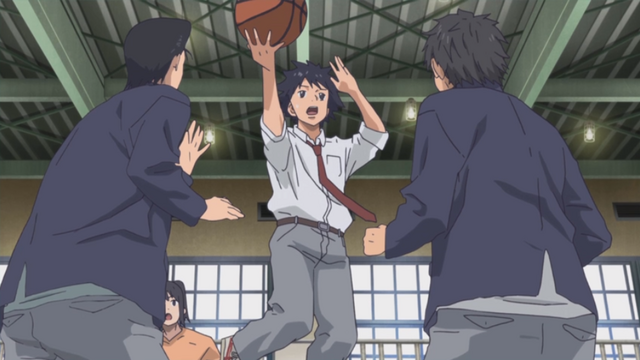 One of Sora's key attributes that has been showcased thus far is his ability to never give up. From trying to just join the team to playing the entirety of his first game despite getting battered and exhausted due to never having played an actual game before, Sora's not going to make excuses. He's always prepared to show off all of the hard work he's put in and why other teams shouldn't take him lightly. With his goal of winning the Inter-High so he can show his mother that he was successful, Sora's not going to back down easily against tough competition or strong defenses. What's truly going to make him better is being on the team he's on now that will be fueled by a fire to get better since a majority of the team are novices. Iron sharpens iron, after all.
Sora's qualities in Ahiru no Sora reminded me of one of my favorite times watching basketball and of my favorite player in the NBA. Gather around everyone as I let you in on the story of point guard Isaiah Thomas. Thomas, like Sora, has had to deal with criticisms regarding his size his entire career. Standing in at 5' 9", he's almost a foot taller than Sora, but still on the smaller size of NBA players. That's one of the reasons he was the last pick in the 2011 NBA draft. However, those teams that passed him over soon realized they'd made a mistake as Thomas' play over the years has proven that his size was never an issue.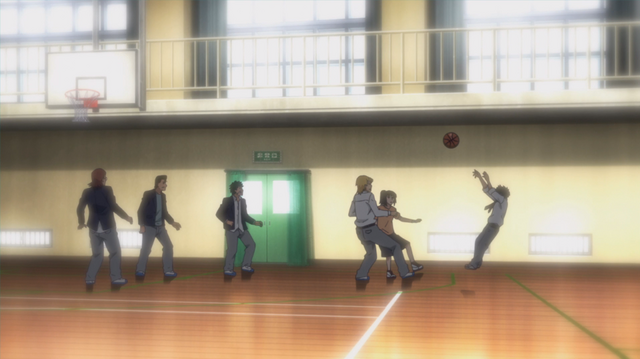 Since the NBA draft was reduced to two rounds in 1989, only one player stands heads and shoulders above the rest when it comes to the last overall pick with regards to win shares (the estimated amount of wins you contribute to a team), and that's Isaiah Thomas with a whopping 45.5. Through his first few years in the league, I didn't pay much attention to him as he played in Sacramento and Phoenix, but when he was traded to the Boston Celtics during the 2014-15 season, that all changed. Despite being a good player on his previous teams, his time in Boston is where he truly shined and became one of the most popular players on the team and a force to be reckoned within the NBA.
During his time with the Celtics, he became a two time All Star, selected to the All-NBA Second Team in 2017, and had career highs in points with 28.9 during the 2016-17 season. In fact, he was playing at such a level that season that he placed 5th in overall MVP voting. It was an astonishing season to watch him as he wowed fans, critics, teammates, and other players to lead the Celtics to the number one seed in the Eastern Conference for the playoffs. However, what awaited him there was both tragedy and triumph.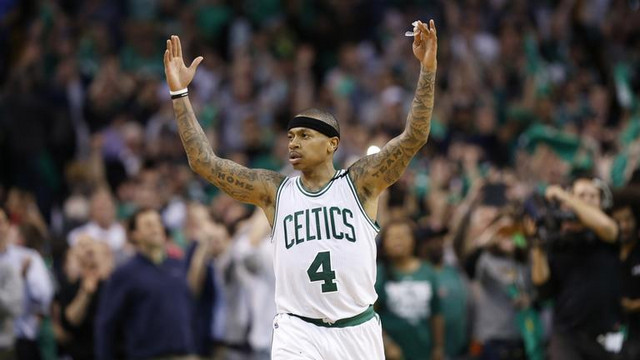 The first round of the 2017 playoffs would begin one day after Thomas learned of the death of his sister. Despite having to deal with an immense amount of grief, he played the entire series and led Boston to a 4-2 series win over the Chicago Bulls. Next up would be an intense seven game series against the Washington Wizards where on the birthday of his sister, he would score a staggering 53 points, the 14th most ever in a playoff game. This also all came after Thomas would have to deal with hours of dental surgery following his tooth being knocked out in the first game of the series.
Unfortunately, Thomas' time with the Celtics would end after the 2016-17 season after he was traded to the Cleveland Cavaliers. Since then, he's bounced around the league and battled injuries that have not allowed him to play at this sort of level. He's begun that road back, especially this year by earning a starting role again on the Washington Wizards, and I certainly hope he becomes the Isaiah Thomas of old. His story is one of never giving up, never staying down, and never letting your size be a hindrance. That's exactly what Sora has shown me so far in Ahiru no Sora. It makes me excited to see his growth with not only his own game, but how he's going to make his teammates better as well.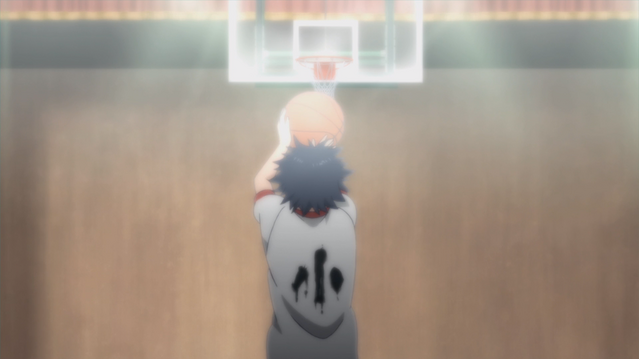 The joys of basketball are in things like the competition, seeing your favorite players grow and get better, the amazing skills and breathtaking moves, along with players that surprise you. Ahiru no Sora has the potential to showcase all of that and it's going to be fun to see Sora and his team become not only a full fledged group, but one that is competitive. How they go about that will be intriguing to watch as how will defenses handle Sora? Will he be able to use his speed, playmaking, and shooting to his advantage or instead become more of a facilitator for his teammates? For the time being, it's all about enjoying the journey and seeing what kind of players these kids become.

How well do you think Sora's team is going to mesh going forward throughout the rest of the series? Will he be able to use his size to his advantage? Let us know down in the comments below!
---
Jared Clemons is a writer and podcaster for Seasonal Anime Checkup where he can be found always wanting to talk about Love Live! Sunshine!! or whatever else he's into at the moment. He can be found on Twitter @ragbag.
Do you love writing? Do you love anime? If you have an idea for a features story, pitch it to Crunchyroll Features!