A celebration of one of the most energetic voices in anime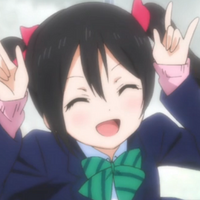 As we wrap up 2019, it's the perfect time to look back at the past year and decade and appreciate all of the great moments in anime that happened. With that said, even as close to the end of the year as we are, there's still a few important dates worth remembering as birthdays of the amazing industry workers that make this medium a reality each and every day.
With that said, why not celebrate the birthday of self-proclaimed otaku and Neon Genesis Evangelion super-fan turned voice actress, Sora Tokui! Her birthday was on December 26th, and with such a strong love for the medium and now being a proud part of what brings some of our favourite characters (and J-pop idols!) to life, let's use today to take a look at the accomplishments of voice acting's very own number one idol in the universe!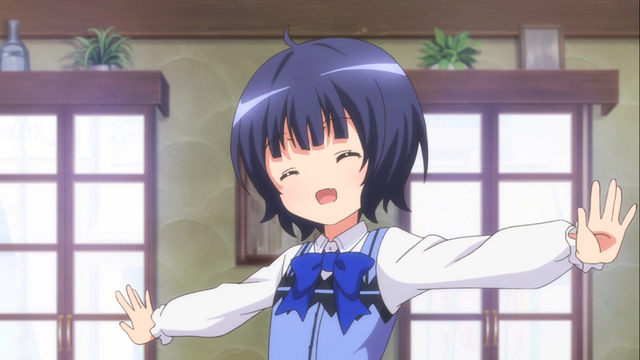 Before becoming the number one idol she's become known for today, Tokui had a road of debut works to walk down. Starting off in a small roll in a 2009 television short, Weiss Survive R, it didn't take long for her to land a well-known role in a beloved series. In 2010, Tokui played her now recurring role of Nero Yuzurizaki from Tantei Opera Milky Holmes! With Milky Holmes steadily growing in popularity in Japan, with four TV anime seasons, a short manga serialisation, two visual novels for the PSP, and even a movie to this day, this was enough to put it's four main stars in the limelight.
In 2012, Tokui would go on to be four shows—most notably the second season of the aforementioned Milky Holmes and the anime adaptation of Key VisualArts' Little Busters!. Being able to push 110% of her energy into the characters she played to bring them to life was certainly charming in a way that could easily make her performances memorable, but it was nothing compared to what Tokui would soon be a part of. Come one year later she would become part of a multimedia project so large that would rival the popularity of THE [email protected].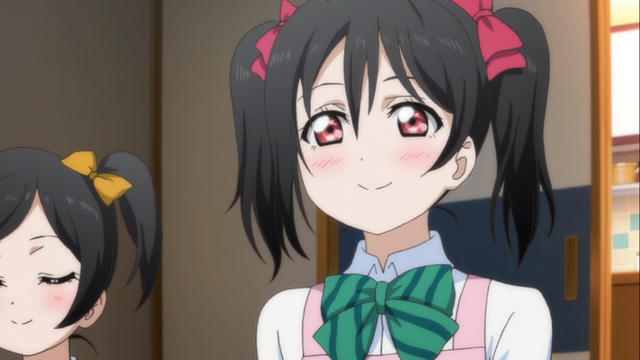 Love Live!: School Idol Project would make its first major step into the public eye with the first season of it's television anime in 2013, and playing it's self-proclaimed number one idol in the universe, Nico Yazawa, would be none other than Sora Tokui. Despite not making a major appearance until the fifth episode, Nico would become a fast fan favourite thanks in no small part to her iconic pose and catch-phrase alongside the incredible voice talent behind her. In the show's second season, Tokui would even go on to voice the entire Yazawa family with the exception of Nico's mother; creating four unique voices for each character as a wonderful highlight of abilities as a voice actress.
Naturally, Love Live! would be far from the last massively popular project she'd lend her voice to as in the same year the Love Live! anime concluded, Tokui would get casted as the adorable and mischievous Maya Jouga from one of the cutest anime to ever exist, Is the Order a Rabbit?. With her name in another incredibly successful show's credits, Tokui would begin to make regular appearances in airing anime year after year including This Art Club Has a Problem!'s Kaori Ayase, BanG Dream!'s Hinako Nijukki, BLEND-S' Hideri Kanzaki, and even this year's Reina from Didn't I Say to Make My Abilities Average in the Next Life?! and Black Madea from ASSASSINS PRIDE.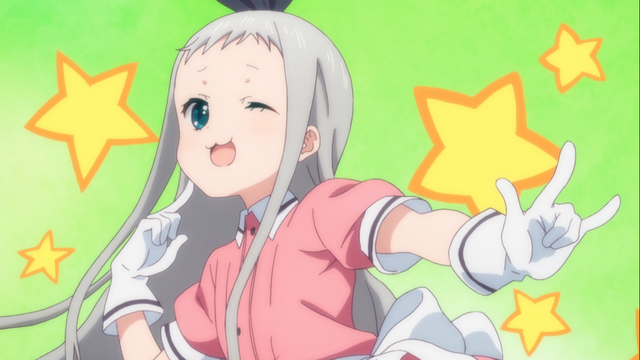 With all of that said, her career and accomplishments don't stop at anime, or even voice acting at that. Tokui has also lent her voice to games such as the Hyperdimension Neptunia spin-off, Hyperdevotion Noire, Senran Kagura, Danganronpa, and mobile games like Girls' Frontline and the upcoming Arknights. As if that wasn't enough, she's also a manga artist on the side with two successful series in Mahou Shoujo Jitaku-chan and Makeruna!! Aku no Gundan! and is the host of her own NHK radio show where she talks about general otaku interests like anime and video games with various guests.
Hopefully after all of that it's easy to see why a birthday like Tokui's is worth celebrating. With such a wide variety of character voices under her belt and an active presence as an anime fan, it's hard not to get excited for each new project she plays a part in and cheer her on every step of the way. Whether it be from the various idol's she's lent her singing voice to, the energetic and mischevious characters she's poured enormous amounts of passion into, or her work as a manga artist, it's hard not to find something to like about her. Happy birthday, Soramaru!
Who's your favourite character Sora Tokui has voiced? Let us know in the comments!
---
Tsuyuki Arumaya is a fiction author, editorial writer, and anime reviewer. You can find his editorials on the blog Anime Corps and follow him on Twitter @Dististik.
Do you love writing? Do you love anime? If you have an idea for a features story, pitch it to Crunchyroll Features!