You know what, Nekoma? You're alright!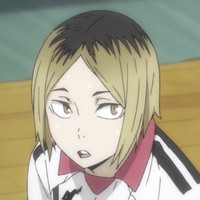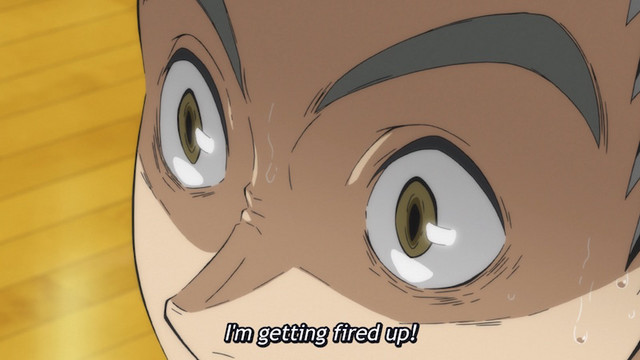 When you watch a championship game, or pretty much any sporting event that serves as some sort of culmination of a grander narrative, you're not seeing the full picture. Sure, the team you're watching at that moment might be the one you usually root for, but the saga unfolds in richer detail when you see it from every possible angle. That's what makes Haikyu!!'s fourth season so special, and it's why the OVA episodes that lead up to it are an absolute must-watch piece of the puzzle.
Once that puzzle is complete, the final, totally display-worthy piece of art you end up with is the clash of a ferocious, determined cat and a plucky and proud crow, clawing at one another in a desperate attempt at dominance. The cat, of course, is none other than Nekoma High, which continues to build toward its inevitable rematch with Shoyo Hinata, Tobio Kageyama, and the rest of the boys at Karasuno High School.
It's practically written in the stars as a match for the ages, and the LAND VS. AIR episodes stir up the hype like no other.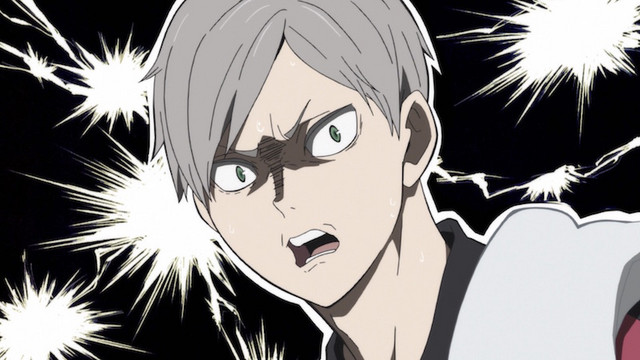 Back in the first season of Haikyu!!, Karasuno geared up for a practice match against Nekoma that finally kicked off in episode 12. Their destined rivalry didn't just pop up out of nowhere, though. Karasuno's former coach Ikkei Ukai had a long-standing competitive streak with Nekoma head coach Yasufumi Nekomata. It's a friendly type of rivalry, even if it has led to bickering and insults, especially when Nekomata called out current Karasuno coach, Keishin Ukai, for being a little too much like his grandfather.
Anime is absolutely built upon these rivalries. Everything from Naruto to Pokémon is all about how close-knit, mildly antagonistic relationships can help push two ostensibly different people or groups with the same goals forward. Nekoma isn't exactly a deuteragonist as far as sports teams are concerned, but they play a similar role in the growth of Karasuno and the individual members of its ever-evolving volleyball squad. These OVAs give them time to shine without the shadow of a full murder of crows blacking out the lights high above the net.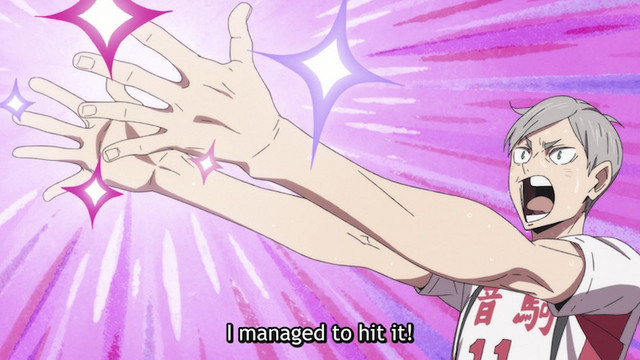 Nationals are looming for everyone, and there are three slots left as Nekoma High competes in the Tokyo qualifiers. The pressure is on, and the two episodes in LAND VS. AIR give us a front row seat as captain Tetsuro Kuroo and the rest of the Nekoma squad attempt to make it to the grand stage and, perhaps, get a shot at an eventual "Battle of the Garbage Dump" rematch with Karasuno. For those rooting for the latter—which is everyone reading this, right?—this is another chance to size up the competition and get a more intimate look at some of the characters introduced way back in season one.
How has team libero Morisuke Yaku grown since we last watched him compete? Is he still as insecure about his height as Hinata is over at Karasuno? What about the black-rooted blond "pudding head" known as Kenma Kozume, or middle blocker and self-proclaimed ace, Lev Haiba, whose appearance is about as befitting of a Nekoma member as humanly possible? Who could forget the intimidating presence of the team's actual ace, Taketora Yamamoto, the hot-headed wing spiker who looks more like someone you'd run into in the pages of Masanori Morita's Rokudenashi Blues?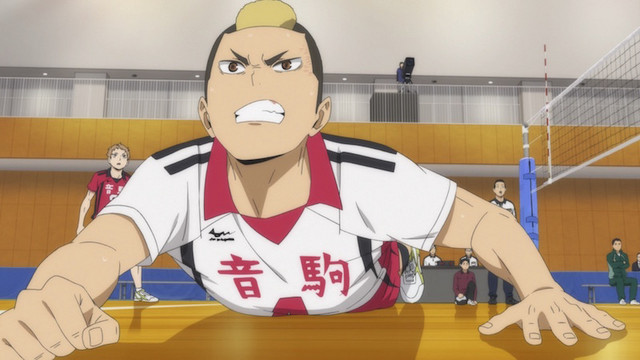 The beauty of Haikyu!! is that, despite the fact that we've spent three seasons and counting following both the on-court and personal lives of Karasuno's volleyball team, throwing us in the thick of their rival's drama just feels natural. Nekoma's battle against Fukurodani Academy has its own unique stakes, and it all inevitably feeds into the future showdowns we can look forward to. The characterization in Haruichi Furudate's original manga and Production I.G's excellent adaptations means there's plenty of room to take a break from our very good Karasuno boys. As soon as the first serve is up in the air, we're just as invested in whether or not Nekoma is going to succeed and live to face off against their eternal rivals another day.
It turns out, in the end, they're all good boys. Well, maybe not Aobajohsai's Toru Oikawa. Or Shiratorizawa's Wakatoshi Ushijima. You know what? Forget it. BEAT THEM ALL TO A PULP, KARASUNO!
As long as Hinata doesn't just decide to venture down the path of pro Ball Boy, we'll hopefully see the rivalry between his and Nekoma's team play out on the anime court once more. It's that ability to care about your opponent and the willingness to let them take center stage for even a moment that brings the series that much closer to being a real sports event.
Now, if you'll excuse me, I need to shelve my Nekoma gear and go back to practicing my Karasuno cheers, screaming until my throat explodes.

-------
Joseph Luster is the Games and Web editor at Otaku USA Magazine. You can read his webcomic, BIG DUMB FIGHTING IDIOTS at subhumanzoids. Follow him on Twitter @Moldilox.
Do you love writing? Do you love anime? If you have an idea for a features story, pitch it to Crunchyroll Features!