Let's dive into the imaginative world of Asakusa, Kanamori, and Mizusaki as we find out what makes Eizouken truly tick!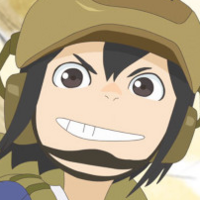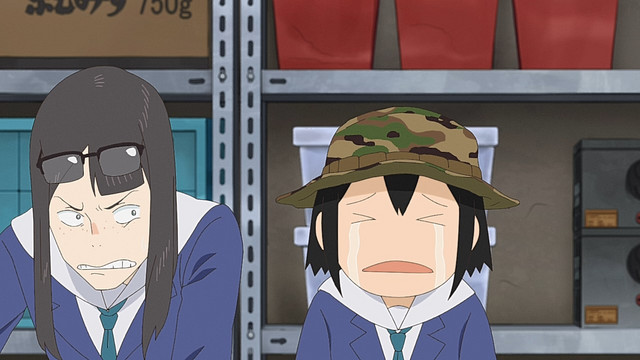 "Ah, I messed up."
Imperfection is easily one of the biggest anxieties a creator faces. There's always something missing, something to add, change, or delete. Did I put too much detail into this segment? Did I capture the image in my head and translate it efficiently to what's in front of me? Did I even think about how this would work with all these other things? It's a constant mental battle that most of us have faced at least once in our lives. It's also why underdog stories make so much sense to us: we understand this frustration, pain, and the challenge of overcoming these odds.
Shonen series like Naruto, and even sports shows like Haikyu!!, all talk about the pursuit of overcoming your own imperfections richly, and the ambitious and artistic Masaaki Yuasa is no exception: he's explored it in the thematically rich Ping Pong the Animation as well as his iconic work, The Tatami Galaxy. Whether it's about traversing through college without a solid plan, or attempting to play competitive ping pong, not being good at something, well, kind of sucks, doesn't it? And thus, there's a pride built in overcoming those odds and realizing that maybe you don't need to be that good to start off with.
We hear these stories over and over again in our lives, and while they're inspiring, (seriously, if you haven't checked out Ping Pong the Animation, please do so!) sometimes, that message can get worn out or seem too idealistic. As opposed to going the other way and welcoming cynicism instead, Keep Your Hands Off Eizouken! decides to take life by the wheel a little differently. Instead of portraying the challenge of improvement as something difficult, wearisome, and even draining, Eizouken puts a whole new spin on it: embracing it as wonderful, exciting, and a fun part of life.
One of the biggest reasons why Eizouken's charm works as it does is because of the main trio dynamic. A balancing three-person act in any series is critical to its momentum, and Eizouken nails it with a range of quirky but relatable personalities. There's the idealistic, imaginative, and unfettered Midori Asakusa, a girl who is relentless in her pursuit to make her imagination come to life; the cute and charming modelist and classmate Tsubame Mizusaki, whose passion for character designs parallels with Midori's, and whose financial situation often comes up as a great premise for comedy; and last but not least is the inert and logical Sayaka Kanamori, who is very clear about her one goal in life: making money.
Square off Kanamori's quick and witty retorts with Midori's nerdy thoughts and then pairing it with Tsubame's balance of idealism and pragmatism, and you've got a very fun formula that makes Eizouken so mesmerizing to watch week by week. Whether it's about school hijinks to get a budget for their new club, or being dragged into Midori's mind trips; the main trio of Eizouken is energetic enough to hold the show together with their colorful personalities.
This is important, because Eizouken's material on paper is far less dazzling. As mentioned before, the process of creation is difficult, boring, and frustrating. We're so acquainted with hearing or seeing the end result of anything because we don't necessarily find that process interesting, and by default, it's not! Especially when it comes to the world of animation, nailing down the details and mechanics of an anime production is tricky. Shows like SHIROBAKO understand this and often highlight the hectic nature of it, but Eizouken goes about it a different way. Instead of framing the process through the lens of a tired and overworked manager, Eizouken once again decides to frame it through the magical dynamic of these three young girls.
We have Midori, who leads us on her adventures of imagination as she whips up stories, designs, and plot twists one step at a time. Tsubame's suggestions and tweaks sound much like our own thought process when we tackle an idea, regardless of context. We could do it this way, but what are the tradeoffs, if there are any? Does this work in conjunction with the rest of the things we're applying? Do we have the resources and time allocation to devote to this kind of idea? Can we take any shortcuts? Do we have to take shortcuts?
It's finally Kanamori's snappy remarks that bring us back to reality as we fondly remember that wondrous feeling of once having the freedom of dreaming and creating without any restrictions. It's not perfect, of course. When is the first draft ever perfect? But Midori doesn't quite care. It's the journey of improvement—tweaking, adjusting, and erasing—that Midori finds just as fun to explore as the original material itself. That is where Eizouken's true beauty lies: not just in the ability to imagine, but the joy of imagining the solutions to one's consistent problems and hurdles. At one point, we all became tethered to the idea of success and failure, but Midori's imagination whizes right past that into the determination and unadulterated fun of exploring new opportunities to flesh out her dream world.
What really adds spice to the freedom in making something—the pride and joy of exploring imagination and problem solving—is Yuasa's unique and surreal direction. Whether it's through emphasizing the child-like wonder of Midori's mind palace via sketches, child-engineered voice effects, or deliberately low frame rate, Yuasa emphasizes the glee and hurdles of making one's creation come to life. Especially distinct is how he parallels the fantastical world with the real one: both share a love for awkward and yet intricately designed settings, and both are filled with the same larger-than-life characters.
It's with this parallel that Yuasa seems to communicate with us: Art is always an awkward, intimate, and messy process, and Eizouken understands this, but it tells us beautifully—we should never be afraid of showing ourselves to the world, however imperfect we are. Life is an infinite process of improvement, and we live it, one sketch at a time. What matters is the adventure and heart to bring it to reality.
Does Eizouken inspire you as a fellow artist or creator? What scenes so far from the anime resonate with you the most? Leave a comment below!

____________________________________________________________________________
When not finding ways to doom all her ships, Natasha can often be found on her twitter as

@illegenes

, or writing more about anime on the blog

Isn't It Electrifying!

Feel free to swing by and say hi.
Do you love writing? Do you love anime? If you have an idea for a features story,

pitch it

to Crunchyroll Features!