Here's a list of the top 7 times our new favorite supernatural detective Kotoko entertainingly acted against the status quo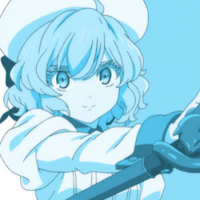 In/Spectre is shaping up to be one of the most promising anime this season. The series takes some great elements from both supernatural and detective genres (think a less abstract and more modern Mononoke, or something like Ryoko's Case File), and melds them into a unique and compelling whole. One of the biggest strengths of the series is the main protagonist and goddess of wisdom, Kotoko.


Kotoko is a teen genius when it comes to solving bizarre case files for the spirits who seek her council. She's also extremely forward and expresses her massive intellect, impeccable clothing style (her hats and bowed-frilly dresses are so on point), and romantic feelings in ways that uh, don't always align with social tact. Here's a list of the top 7 times our favorite new girl Kotoko acted totally out of pocket, and built up our love for In/Spectre!




Remember Kotoko and Kuro's fateful first meeting where she bluntly told him he needs to remember her... FOREVER, in exchange for kinda sorta saving his life (let's be honest, all she did was save him from a nasty slip on the floor)? Pretty intense to say with a straight face to someone you just met...



...Or when she kept up to date with Kuro's lovelife courtesy of gossiping nurses, only to finally confront him two years later—having never talked to Kuro in any substantial way before this moment, mind you—to tell him she's been harboring unrequited love, and that she wants to start dating with marriage plans already on the docket?


There's also the time when Kotoko decided to casually tell a giant guardian snake spirit some of her personal problems and refers to Kuro as her boyfriend, which, well, isn't exactly true. Added fun points for her putting the blame on pork miso soup.



Kotoko expresses Larry David-esque levels of awkward honesty here when she pops out of thin air and tumbles straight into Kuro's ex-girlfriend, and weirdly exclaims that *ahem* losing her virginity was worse. Then...


...she freaks out with more word vomit once she figures out she is indeed talking to Kuro's ex and saved her from Steel Lady Nanase, when she could have just, I don't know, let Saki get wrecked by a demon swinging a giant metal beam. Totally classic Kotoko on display.


Continuing the Saki vs. Kotoko saga, here she snaps back with a sick diss about what a big meanie Saki was to Kuro. This also directly follows Kotoko talking smack about Saki's sense of home decor and style immediately upon entering her apartment. Very classy.


Okay okay, I know this is yet another example featuring Saki, but it needs a spotlight. Kotoko sends a tree spirit to Saki to gather more information about Steel Lady Nanase, and threatens to send even more tree spirits to bother her—nightly—until Saki gives her what she wants. Then Kotoko ditches their meeting spot anyways, all of which immensely agitates Saki.


Kotoko tears into her boyfriend when she non-chalantly describes how he's a 'horrifying, evil jumbled mess' of different creatures in the eyes of spirits. Kuro takes it as best he can, though anyone would probably be a little irked at their partner using such negative adjectives to describe them. Kotoko, however, likes to keep it real.


If there's anything In/Spectre has going for it, it's a very funny, stylish, badass, and captivating central character. I'm sure we can expect to see much more of Kotoko's charming brashness in episodes to come.


Are there other moments from In/Spectre where Kotoko hilariously rejects social norms? Sound off in the comments below!



Do you love writing? Do you love anime? If you have an idea for a features story, pitch it to Crunchyroll Features!