Today let's see what that famous Dragon Ball meme can tell us about the mechanics of storytelling!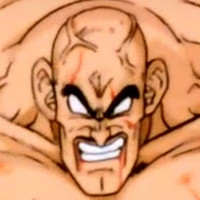 Hello everybody, and welcome back to Why It Works. Today's topic is a meme that has at this point graduated to the great meme graveyard in the sky, but I'm sure you're all well aware of "it's over 9000!!" as a cultural concept. As Vegeta's eyes flicker between his scanner overlay and the Saiyan before him, his lieutenant Nappa desperately calls for a power reading before exclaiming that infamous, legendary line. How could his power level be that high? 9000!? That's such a large number! We'd better be on guard, Vegeta.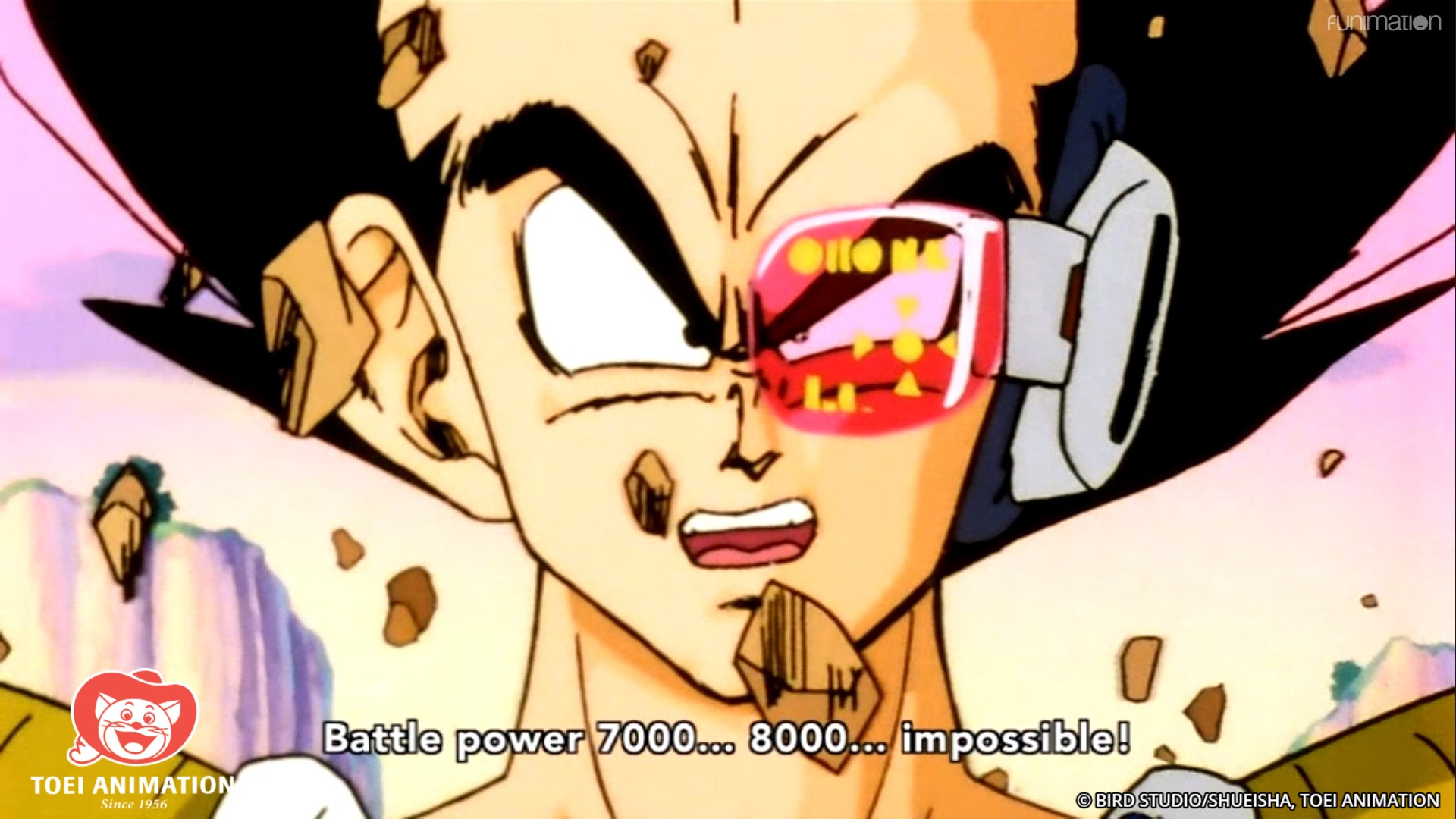 Image via Funimation
You've likely seen it replayed and reconstructed in a thousand formats because that's what memes do — but there's frequently a nugget of insight to be gained at the core of viral phenomena, and "it's over 9000" strikes me as a meme that reflects more than Goku's impressive power level. Today, in my continuing efforts to make thorough investigations of trivial things, I'd like to break down the essence of something being "over 9000" and explore not just why the gag is funny, but what it can tell us about storytelling in general.
The fundamental joke of "it's over 9000" is that it immediately prompts a followup question of "over 9000 what?" To put the gag in another context, imagine if one martial artist asked another how skilled he was, and his opponent responded "12" with no further comment or explanation. It's a betrayal of our expectations of character assessment, tethered to an overblown emotional and aesthetic reaction, which further distances us from the intended tone of the scene — and when the characters are taking something very seriously, but the audience cannot, laughter is a common result. But even that explanation doesn't really explain what "over 9000" implies in a storytelling sense. To do that, we have to explore the nature of conflict in Dragon Ball up to that point.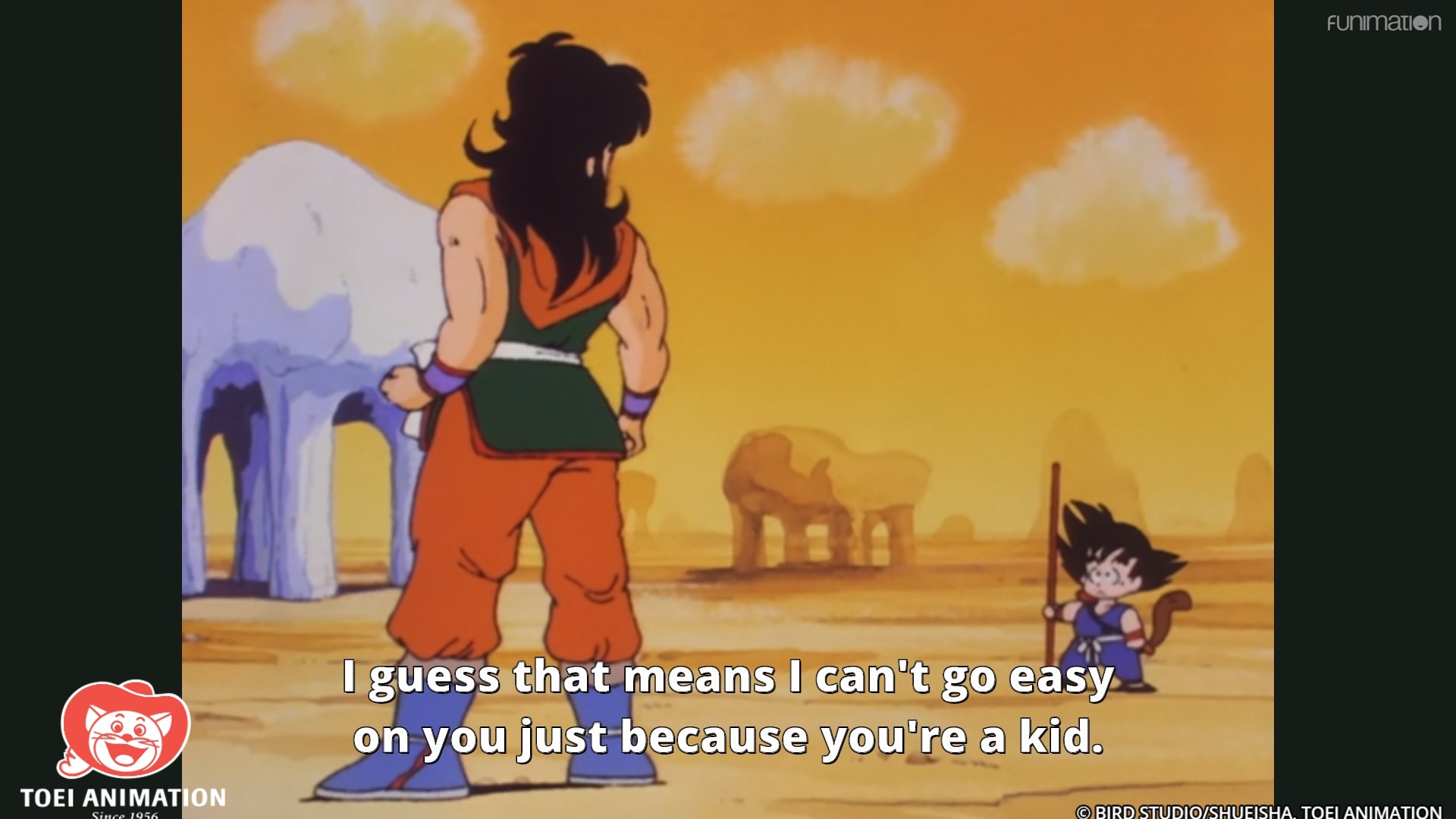 Image via Funimation
In the original Dragon Ball, Goku began his journey as an unusually strong, but otherwise mundane young boy. Rather than powering up and using energy attacks, Goku, Bulma, and their companions generally beat enemies by either outwitting or physically incapacitating them. There was no established "rule set" for how powers worked in Dragon Ball because any powers displayed were clear and physically tangible — you don't need to teach your audience how a punch works for your audience to know a punch's strengths and limitations.
Evolutions of power levels worked in a similar way. When Goku and Krillin finished their grueling training while wearing giant tortoise shells, they earned the ability to move faster and jump very high — cartoonish, fantastical powers, but still powers that felt like a coherent output of the training they'd put in — and matched Dragon Ball's partly farcical, partly adventurous tone. For a long time, an ordinary man with a gun was a genuine threat, and the idea of an "energy beam attack" was a mythic, terrifying concept.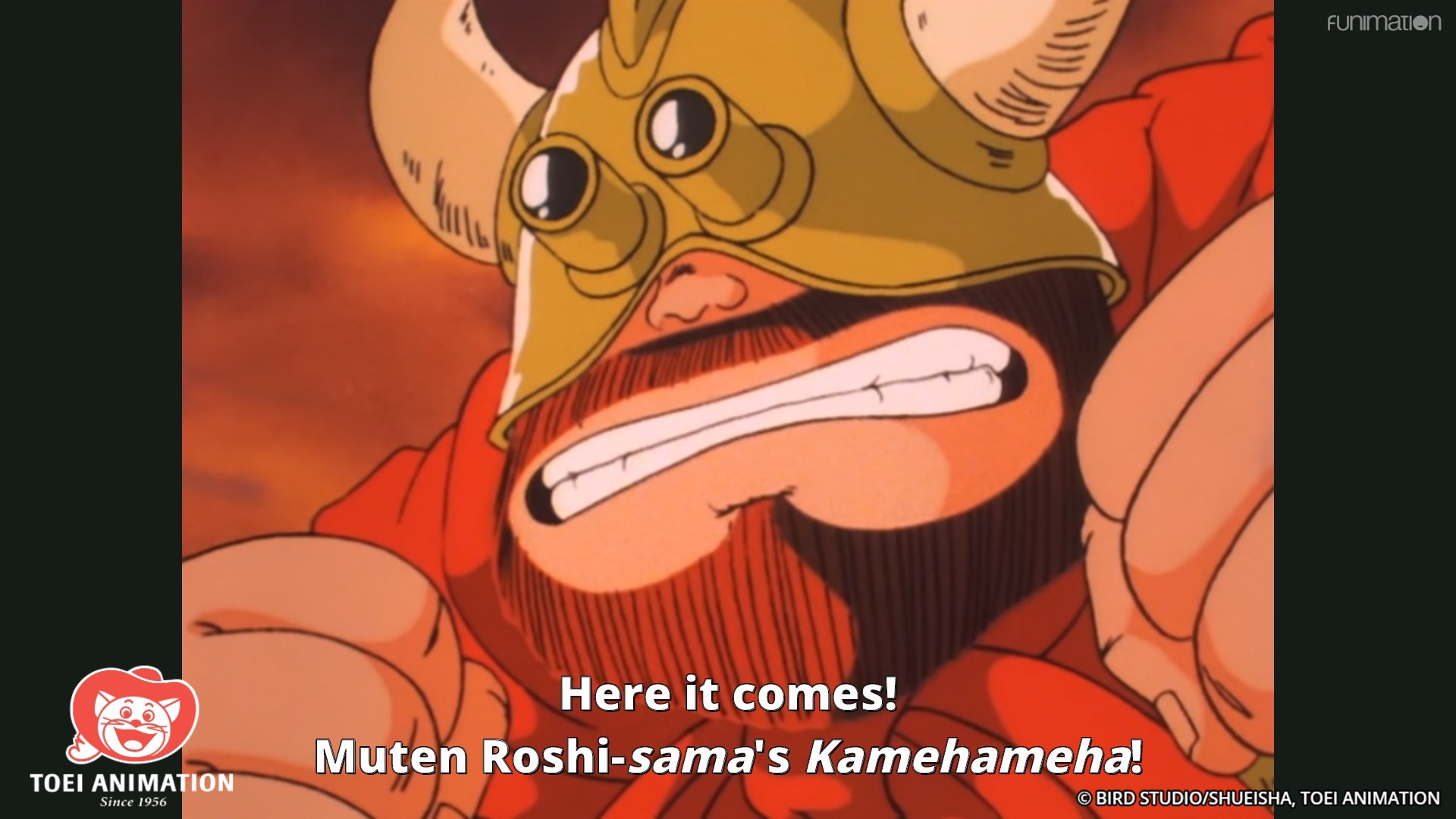 Image via Funimation
This was all well and good for a while, but you can only scale up grounded, physically tangible powers for so long. At a certain point, Goku's powers began outscaling the manga's ability to contrast him against tangible threats, largely coinciding with the shift from the playful Dragon Ball to the grittier Dragon Ball Z. And so, right at the beginning of this transition from a story that didn't take itself seriously to a story that takes itself pretty darn seriously, Vegeta and Nappa arrive with scanners designed to bridge that gap, informing us that power levels exist now, and that's how we're going to be judging super strength going forward.
Of course, power levels don't really mean much to us yet, and so all we're left with is a man yelling at his smart glasses, terrified that another man made a number go up. When the disconnect between a story's dramatic intent and actual effect is that pronounced, while simultaneously tossing out years of worldbuilding in favor of a new and much sillier system, you almost have to laugh.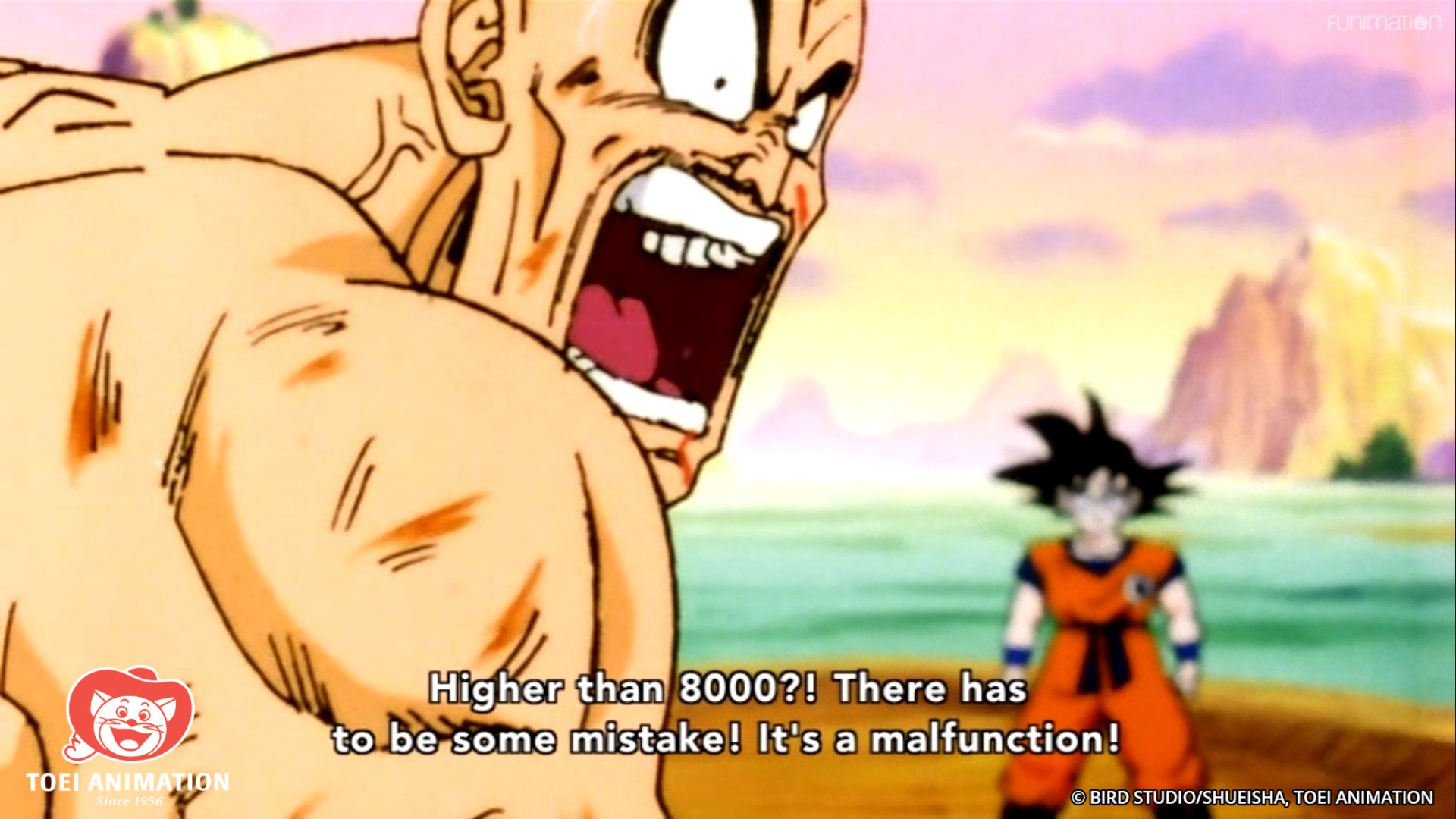 Image via Funimation
Dragon Ball isn't the only franchise that's attempted this sort of tacked-on worldbuilding quantification and suffered dramatically as a result. The Star Wars prequels featured a similar moment when the films attempted to "explain" the vaguely defined but dramatically coherent Force, a power system that felt more mystical than scientific, and clearly didn't require any quantification. Nonetheless, the prequels decided to reveal that Force powers were actually the result of "midichlorians," tiny particles that Force heavyweights happen to be particularly rich in. This shift was an unnecessary and ridiculous concession to the need to explain everything — and though it hasn't possessed the staying power of "over 9000," "midichlorians" was a meme in its own right for quite some time.
So what can all this tell us about storytelling? Firstly, that when you attempt to quantify the unquantifiable, you risk losing the magic and mystery that made your story interesting in the first place. Trust your readers' intelligence and try to build a world that feels vast and unchartable, not rigid and solvable. And in a more immediate, practical sense, know that when you tether your conflicts' stakes to metrics that don't mean anything, you risk losing your audience entirely. Find smarter, more engaging ways to convey growth than "the protagonist's numbers went up," or risk becoming a cautionary meme for all of eternity.
Image via Funimation
Finally, as an apology to Dragon Ball for beating on it through this article, I have to confess that the ultimate tragedy of "it's over 9000" is that this scene doesn't need to rely on arbitrary numbers to convey differences in skill. Akira Toriyama is a skillful storyteller and he knows how to make someone seem powerful — even as Nappa articulates his famous line, the rocks rising off the ground around him, and even Goku's confident, uncompromising expression, clearly convey the amount of trouble he's in. If you know how to set a scene, you don't have to lecture the audience on what's happening. Believe in your readers and your work will be richer for it.

---
Nick Creamer has been writing about cartoons for too many years now and is always ready to cry about Madoka. You can find more of his work at his blog Wrong Every Time, or follow him on Twitter.
Do you love writing? Do you love anime? If you have an idea for a features story, pitch it to Crunchyroll Features!