Un-life isn't easy when you're an anxious, shut-in anime nerd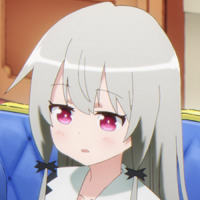 There's nothing scarier than an over-stuffed anime backlog, but sometimes it's tough to determine where to begin when attempting to tame the dreaded anime queue. "Cruising the Crunchy-Catalog" is here to help by providing additional info and cultural context to help match would-be fans up with series they may have missed the first time around.
This week, the world is a vampire, sent to drain. Well, not really. In fact, an undead existence is actually quite pleasant as long as you've got a steady wi-fi signal. We're checking out the low-key comedy in Ms. Vampire who lives in my neighborhood.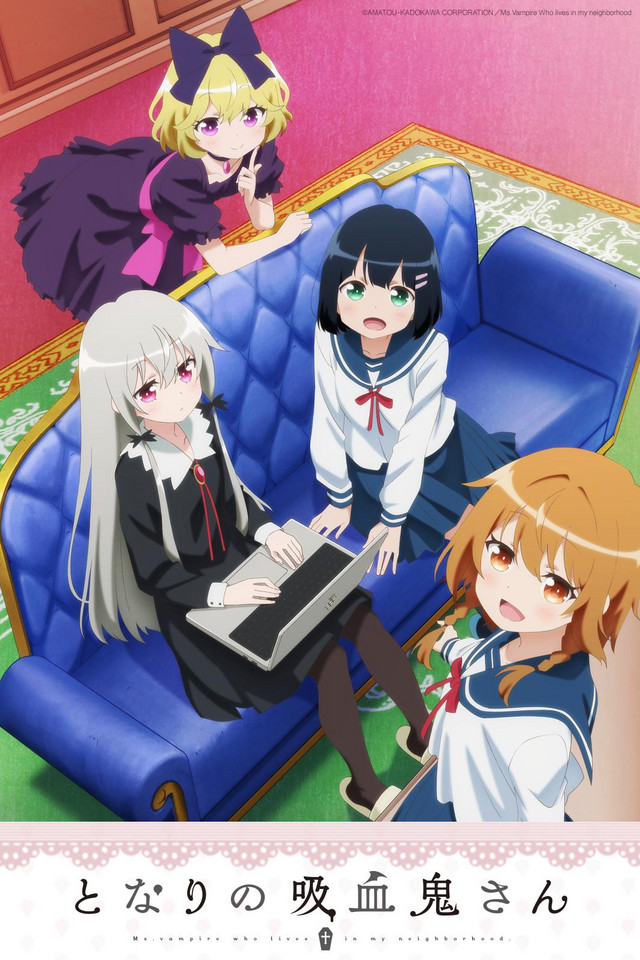 What's Ms. Vampire who lives in my neighborhood.?
Based on the manga by Amatou, Ms. Vampire who lives in my neighborhood. is a Fall 2018 TV anime with direction by Noriyaki Akitaya and animation production by Studio Gokumi and AxsiZ. Crunchyroll describes the series as follows:
Human girl Amano Akari is rescued by a vampire, Sophie Twilight, and falls in love with her. She forces herself into Sophie's home and begins living with her. Though Sophie is a vampire, she never attacks humans, instead buying blood and anime merchandise online like any ordinary person. A modern-day vampire comedy!
Ms. Vampire who lives in my neighborhood. is an everyday comedy in which the central gag is that the role of the monster and the innocent maiden is reversed. Sophie is meek and mild-mannered, while Akari is aggressive in pursuing her desire to play dress-up with anything remotely resembling a doll. So the human protagonist comes across as more creepy and weird than the members of the living dead.
Low Stakes (Pun Intended).
Despite dealing with characters who do not age and who feed upon the blood of the living, Ms. Vampire who lives in my neighborhood. is a very laid-back show. Most of the comedy comes from skewering the popular perception of vampires as rapacious predators, and the most intense conflicts involve minor scenarios such as when Sophie runs out of blood and suffers from hunger pangs or when Akari catches a cold.
Astute viewers will observe a note of melancholy when the subject of Sophie's immortality is broached, but this is more about the implication that Sophie and Akari will one day be forced to part and less about the idea that Sophie is an accursed creature of the night.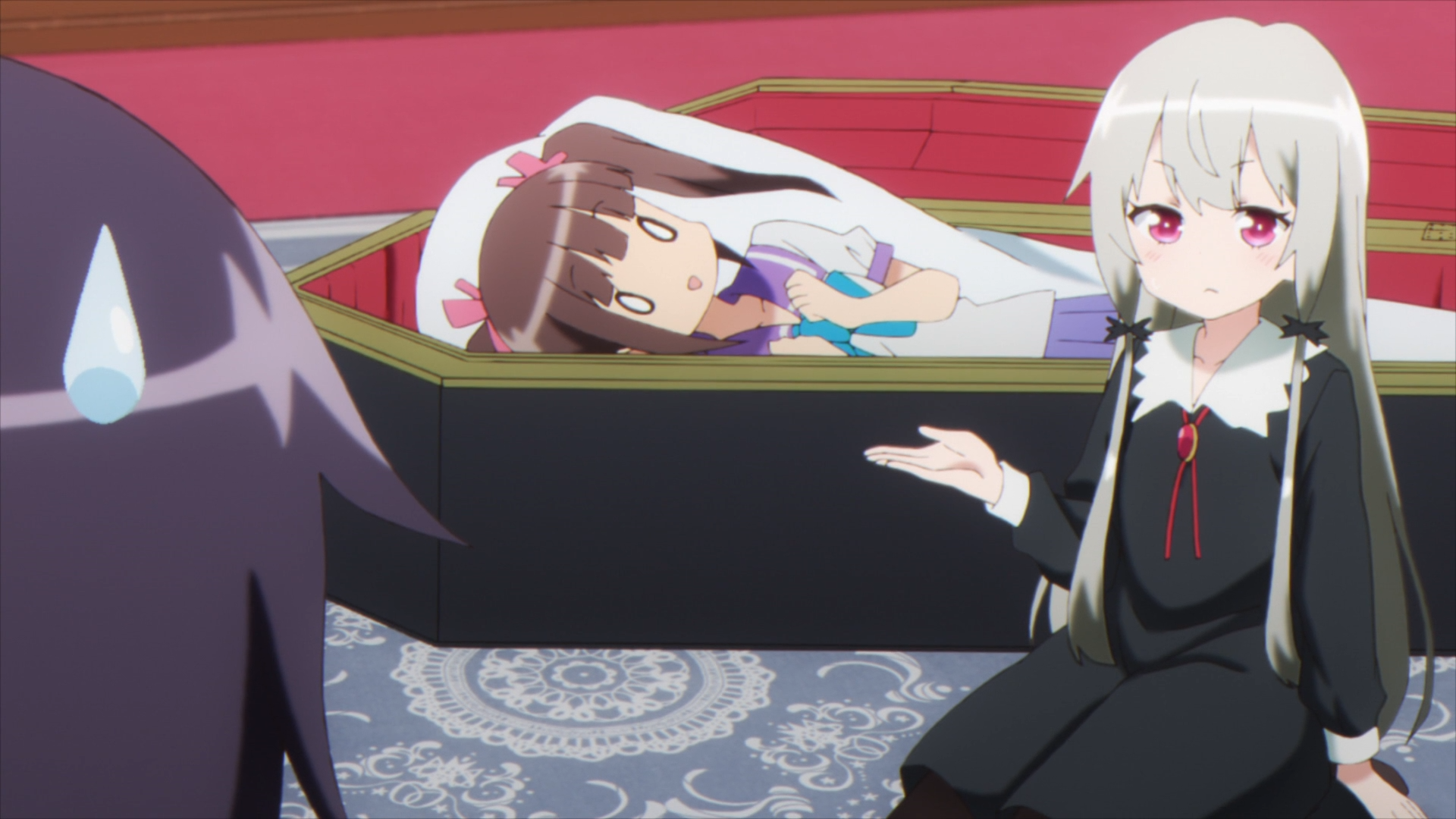 No Reflection in the Mirror.
Although Ms. Vampire who lives in my neighborhood. is played for laughs, the show dips its toes into social commentary by framing Sophie's vampirism as a metaphor for extreme social anxiety. Dealing with other people and appearing in public cause Sophie intense discomfort. Her social struggles are reinforced visually by a direct juxtaposition between her reclusive behavior and sunlight causing her physical harm.
Without the horror movie trappings of immortality, blood-drinking, and vampiric vulnerabilities, Sophie Twilight is basically a hikikomori (shut-in) or a N.E.E.T. (not in education, employment, or training), and her terminally online personality and extreme interest in anime, manga, and video games play into this stereotype — although Ms. Vampire is more sympathetic than judgmental in its tone.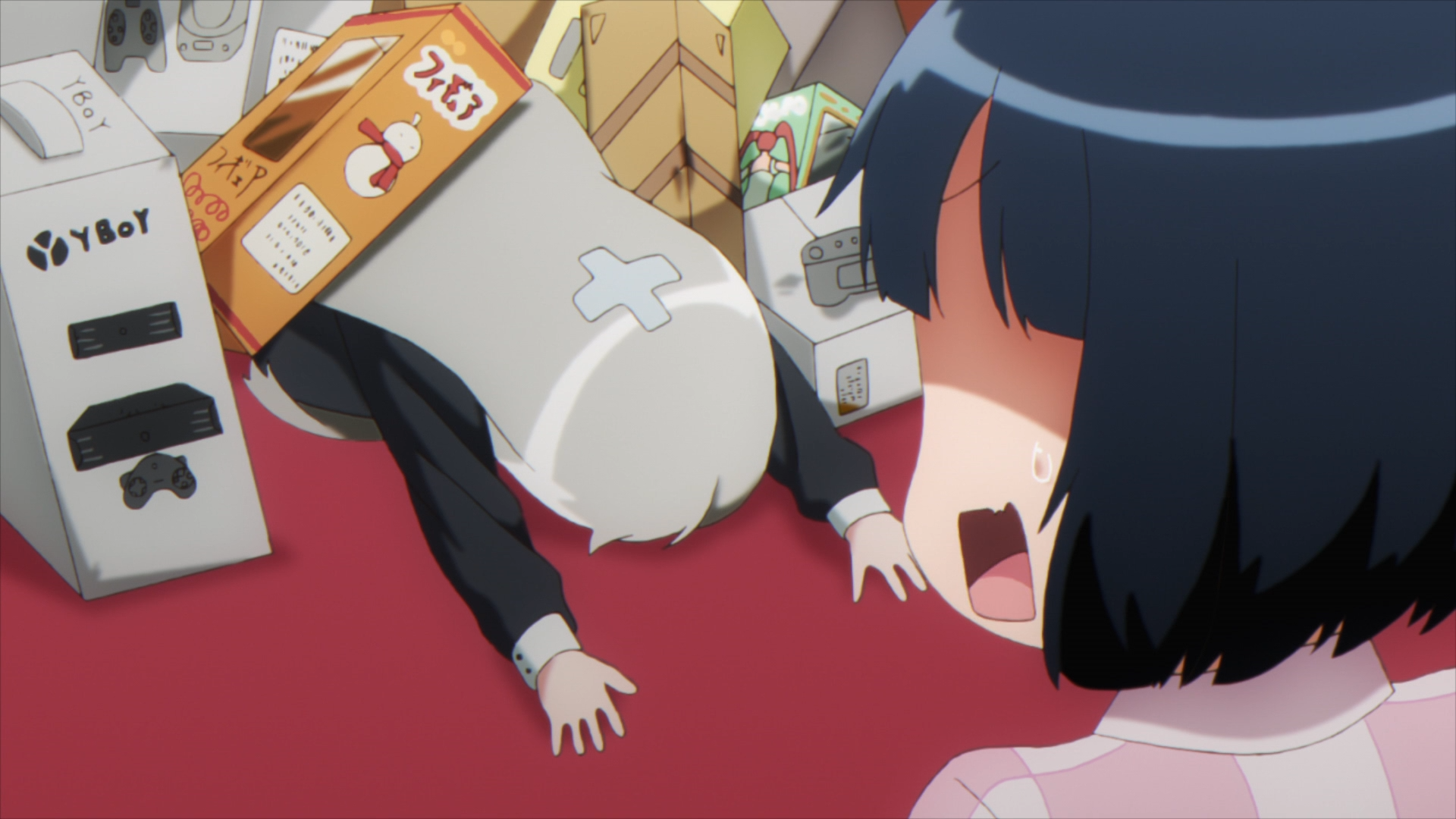 Won't You Be My Neighbor?
Crunchyroll currently streams Ms. Vampire who lives in my neighborhood. in 205 territories worldwide. The series is available in the original Japanese language with subtitles in English, Spanish, Latin American Spanish, French, Portuguese, Arabic, Italian, German, and Russian, and there is also a Russian language dub available in some regions.
Ms. Vampire who lives in my neighborhood. is decidedly light entertainment, with a few moments of genuine sentiment and introspection sprinkled in for good measure. If humor is what you're in the mood for this Halloween season, and if the series is available in your area, then please consider giving Ms. Vampire a try.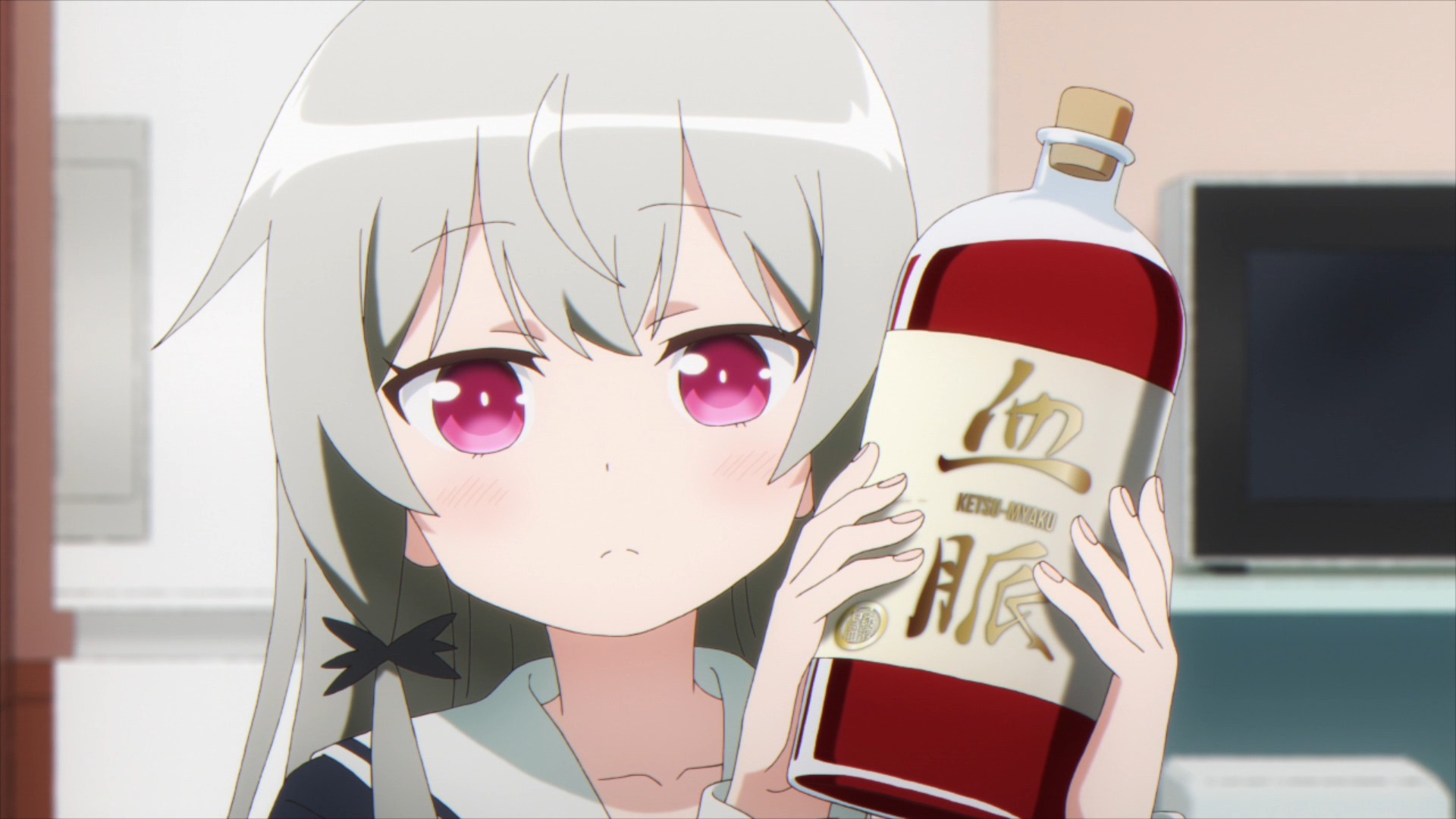 Thanks for joining us for this week's installment of "Cruising the Crunchy-Catalog". Please be sure to tune in next time when we check out some spooky tales of karmic justice doled out by a friendly salesperson who specializes in making sure his customers get exactly what they deserve.
Is there a series in Crunchyroll's catalog that you think needs some more love and attention? Please send in your suggestions via e-mail to [email protected] or post a Tweet to @gooberzilla. Your pick could inspire the next installment of "Cruising the Crunchy-Catalog!"

---
Paul Chapman is the host of The Greatest Movie EVER! Podcast and GME! Anime Fun Time.

Do you love writing? Do you love anime? If you have an idea for a features story, pitch it to Crunchyroll Features!