Fight-on with these mighty minor characters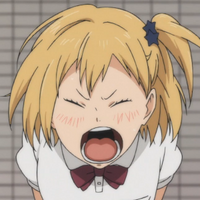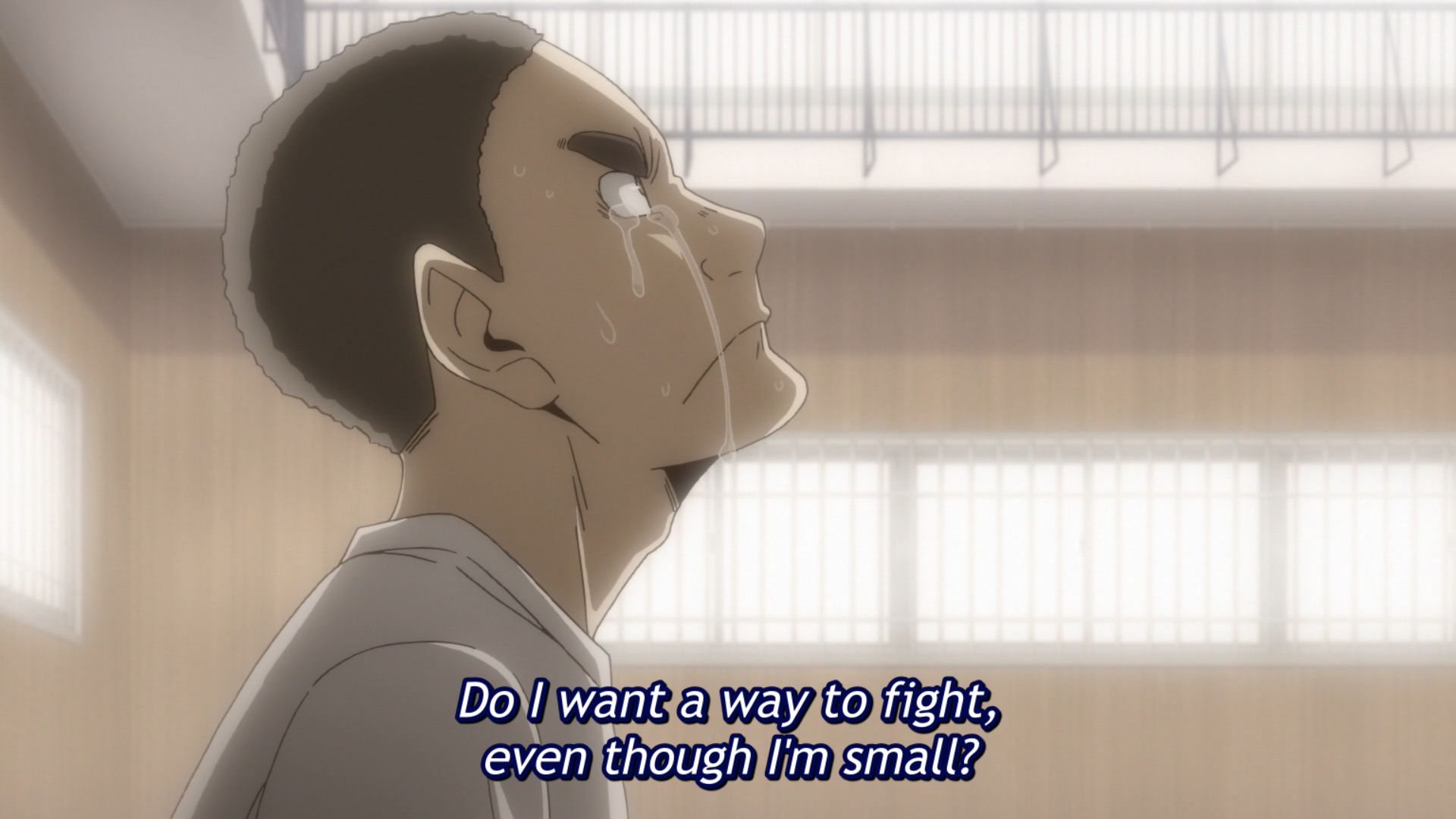 Haikyu!!, like many sports anime, boasts a long list of characters and teams to which they belong. With so many faces and names, it's easy for some characters to blend into the background, or to feel like they are placeholders. We're only given so many minutes per episode. It's only natural for the spotlight to be reserved for our leading protagonists and antagonists.
However, Haikyu!! has, for the past five years, continued to champion the sideline. Background characters have been given substantial plot and time resources to develop into dynamic individuals. This character complexity underscores the series' realism, adding incredible empathy to an already entertaining show. The supporting cast members get proper storylines, whether they are players, managers, coaches, alumni, family, friends, or ... trees.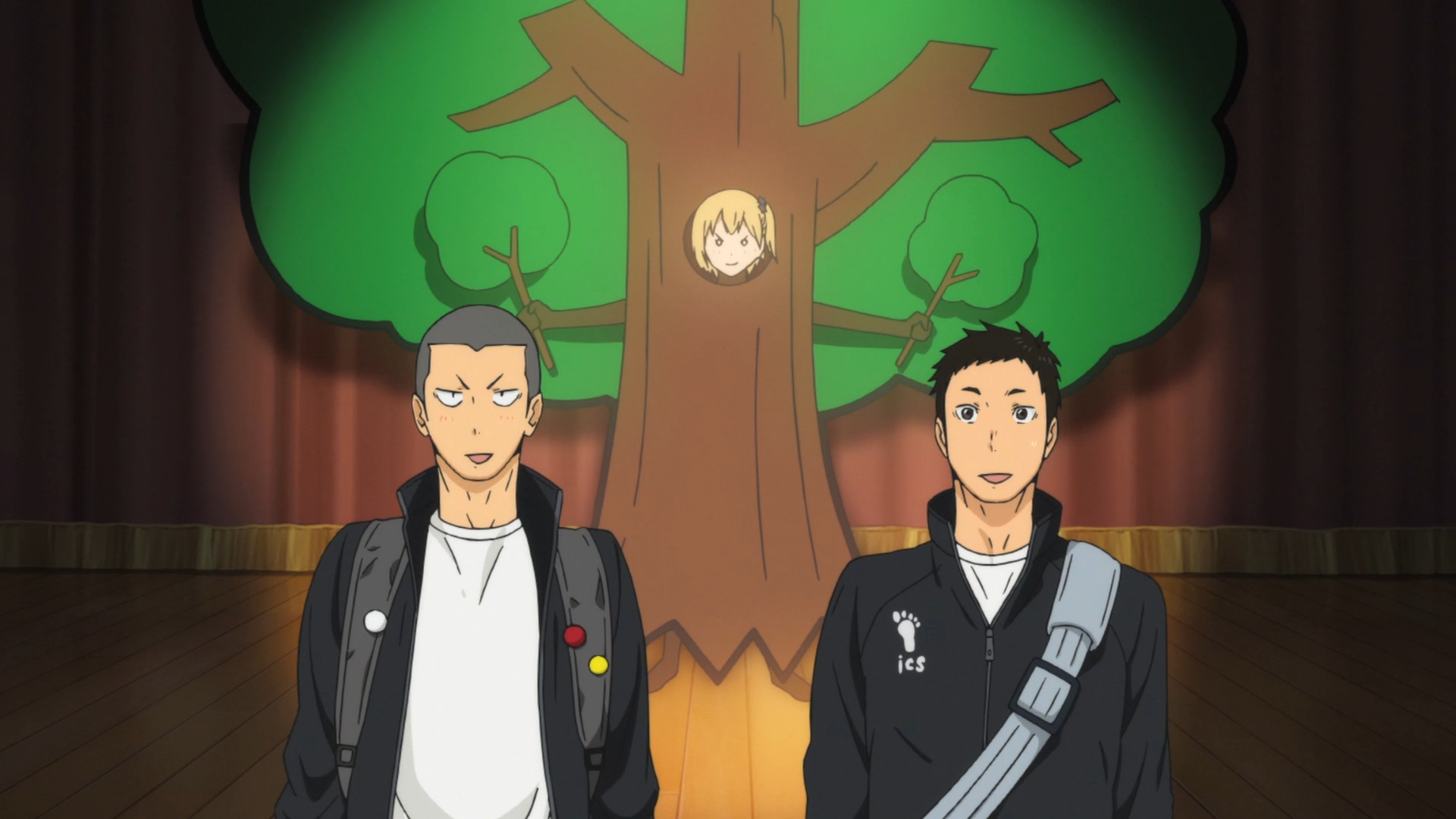 Hitoka Yachi
In Season 2, we're introduced to Hitoka Yachi, the nervous, uncertain, self-conscious manager-to-be. Yachi is incredibly normal in comparison to the previous characters in the first season. Self-proclaimed as "worthless" she struggles with justifying joining the volleyball club as a manager, admitting that "Even in drama club, I've only been an extra," and "I'll just get in the way." But as Shimizu says, we don't need to have an unwavering will or lofty motive to begin something. Things can grow and become important even if they started out as a whim.
When Hinata admits that he, too, played Townsperson B and that role has its own kind of awesomeness, we are reminded that there are things only background characters can do — that each person and role brings its own value to the table. Even if we're average, we can still take initiative and find a way to face our challenges.
It's a big deal: an episode is named after it. A chunk of plot and time is devoted to it.
Haikyu!! takes this one step further, because this theme doesn't just stop with Yachi's declaration or the "Townsperson B" episode. They walk the talk after telling us background characters matter. Many minor characters receive attention in the following seasons. Yachi finds ways to become involved — creating the posters, helping Kageyama and Hinata practice, cheering with the fans — and she grows to cherish the team and her role in it. Over several seasons, she slowly and steadily becomes braver and more confident. At one point, she longs to be on the sidelines with Shimizu and the team rather than up in the stands, but only one manager can be on the court. There's a sense of bitterness, perhaps envy, something she wouldn't be feeling if a.) she didn't want to be on the court and b.) she felt unworthy.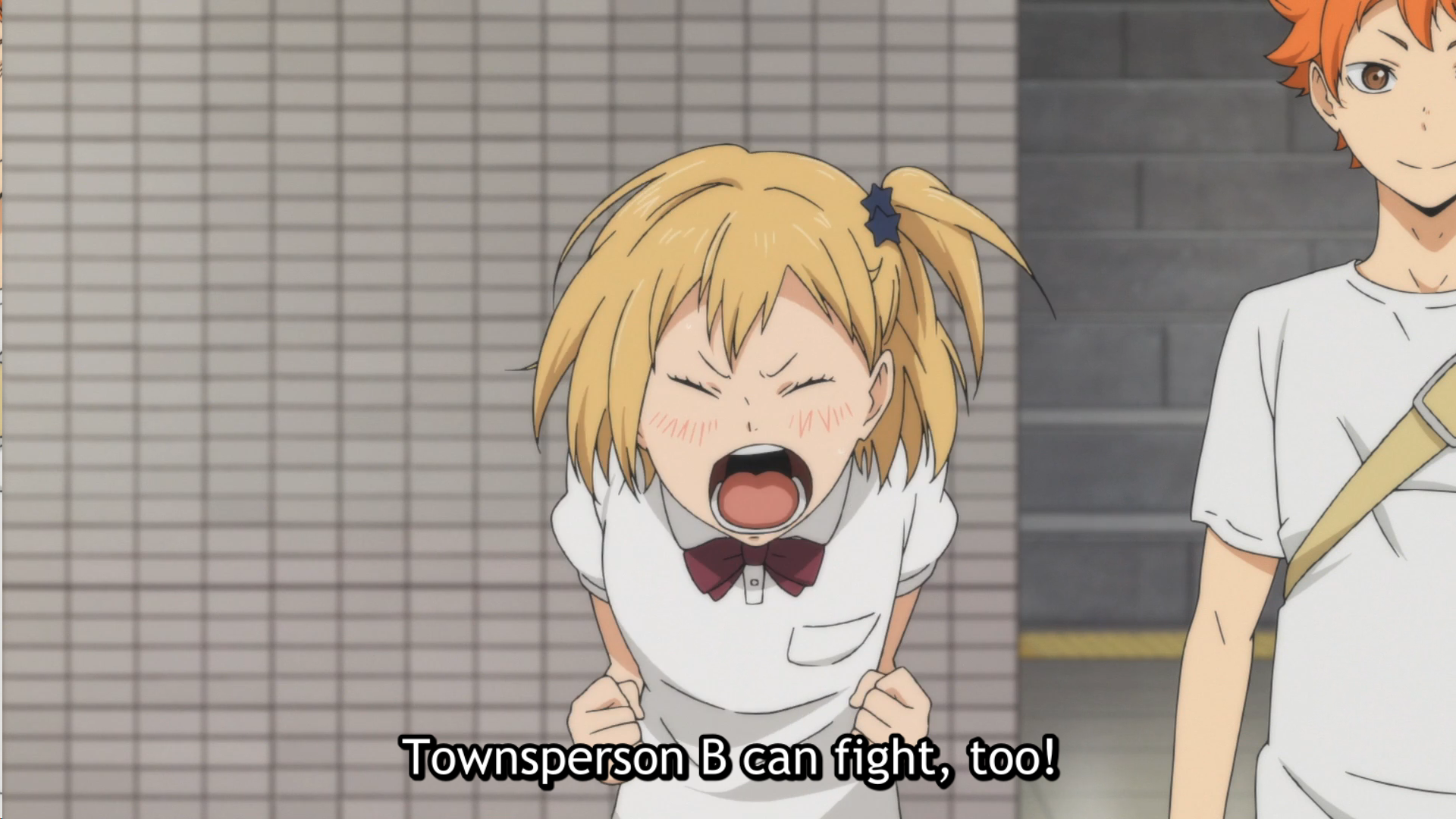 Tanji Washijo
In Season 3 we meet Tanji Washijo, the Shiratorizawa head coach. Upon first impression, we're struck with how different he is from Karasuno's current coach. Washijo is small and wrinkled and bitter — like a blueberry gone sour — his team/player approach is just as archaic. He values player physique and power over work ethic and synergy. At first glance, he seems like the perfect antithesis to our home-team. However, we learn through a flashback that he struggled with similar problems as Hinata. As a high school boy, Washijo was determined to succeed. He trained rigorously to improve his skills but was ultimately told he needed height to compete.
Even if we do face similar challenges, how we approach them can differ drastically. While Hinata and Washijo face the same problem of being short stature in a sport that has historically favored taller players, their responses to this adversity vary. It's easy for us to compare the two and think "Man, Washijo is terrible for not trying to find a way to compete despite his height like Hinata did." But how different would Washijo's volleyball life have been if his coach was encouraging like Keishin Ukai, or if he had a role model like the Little Giant? By giving us character context, we're able to think of antagonists and antithesis in a less black and white way. We begin to rid ourselves of an "us vs. them" mentality and these supporting characters become more realistic, human, and understandable.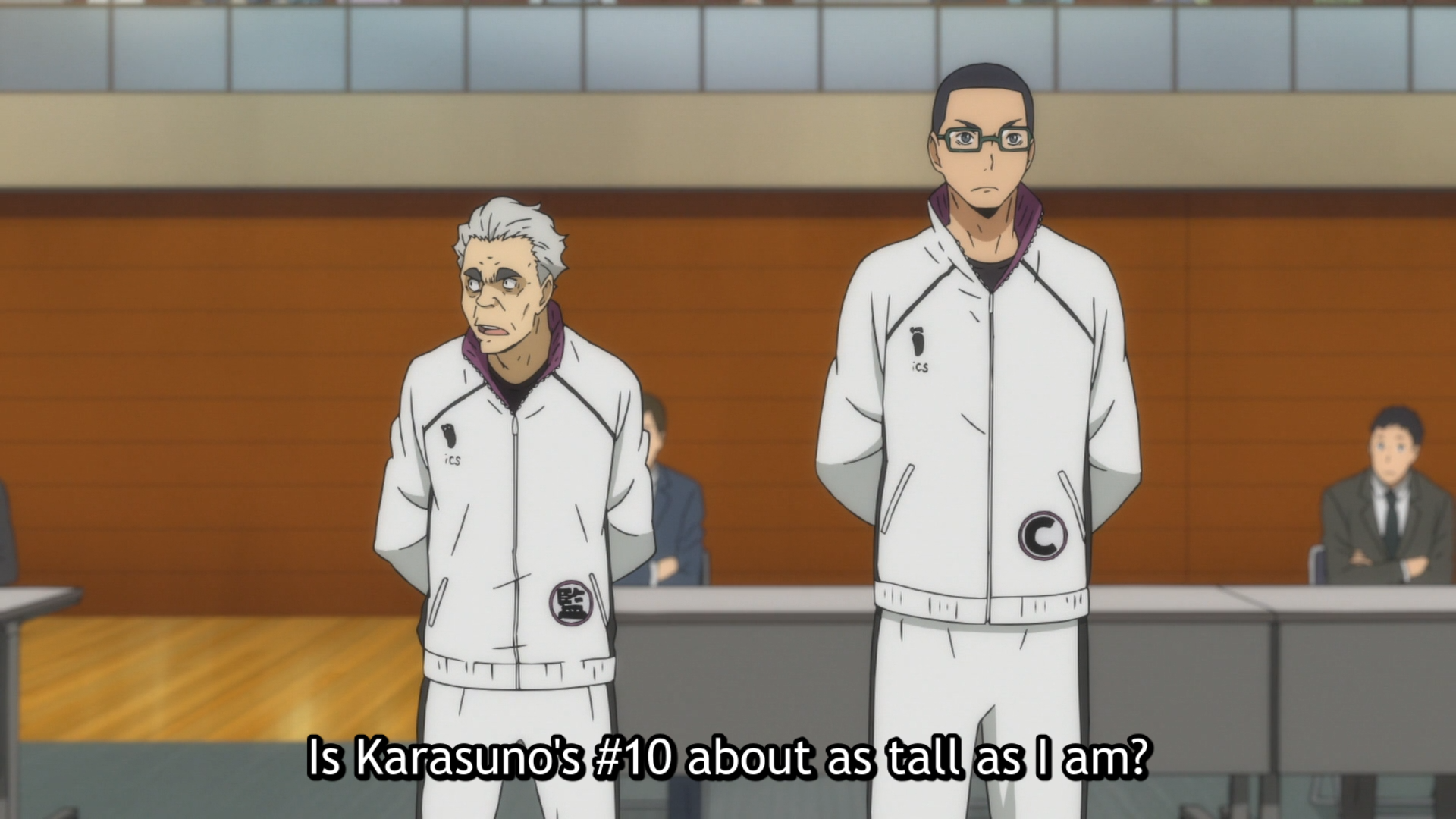 Saeko Tanaka
In "Rhythm," Saeko recalls how helpless and futile she felt against the power of Shiratorizawa's cheer squad. We remember the despondency, the overwhelming presence of not just the team itself, but the school and support's legacy with competing at nationals. Shiratorizawa's section dwarfs that of Karasuno. What's more, its unity and clarity expose our group's disorganized and unoriginal cheering. We realize it's not just the team that's fighting and it's not just the team that can lose spirit. The crowd is an extension of our Crow Crew and are facing their own fight.
This season, Saeko arrives late, with Taiko drums and drummers in tow as a way to combat the other schools' cheers. She doesn't bring these drums out of a personal vendetta, or to validate herself; She brings them to do what she can to fight. She plays something simple, something not-flashy — just different from what Inarizaki is doing in hopes that it changes the rhythm of the match.
TO THE TOP Ending Themes
The first ending theme of "TO THE TOP," "Kessen," highlights the members that support Karasuno's team. Unlike the first two seasons, the clip uses panning over stills rather than animating scenes. And while there are some frames of Karasuno's crows, the main focus is on management, coaching, and cheer squad.
Similarly, the second theme of the season, "One Day," showcases the teams which failed to qualify for Nationals. Again, this ending uses a montage of panned stills that depict these defeated teams suffering, observing, and growing as they persist on their own journeys.
So why dedicate the endings to them? Why show them moving forward, overcoming adversity, and changing? Haikyu!! reminds us that each minor character or passerby is the main character in their own story, leading just as vivid and complex lives as our own. Everyone has their own way of fighting. Their own reasons. Their own winds they must face to take off and fly high.
Who's your favorite Haikyu!! supporting character? Let us know in the comments below!
---
Annie is a columnist for Crunchyroll Features. Her favorite Haikyuu!! characters are Yu Nishinoya and Saeko Tanaka. She also runs Annieme. Follow her @anniemeaddict.

Do you love writing? Do you love anime? If you have an idea for a features story, pitch it to Crunchyroll Features!