Learn about SAKUGAN in our exclusive interview with director Junichi Wada, and designers Shoji Kawamori and Stanislas Brunet!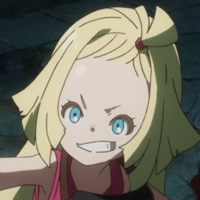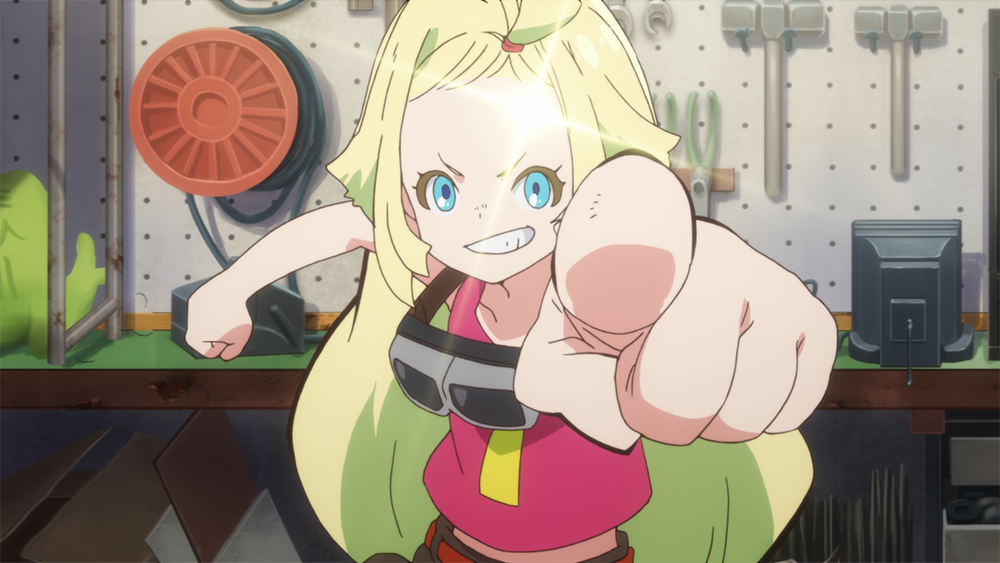 Additional reporting from Kyle Cardine
In the distant future, mankind will live far underground, living in the cramped "Labyrinth" deep below the Earth's surface! At least that's the future predicted in the new anime series SAKUGAN, which had its premiere today. With stylistic flair, a fascinating world, and engaging characters, this is looking like it could be one of the most exciting new series this season! Crunchyroll News had the opportunity to talk with three of the creatives behind the series: Director Junichi Wada, kaiju designer Shoji Kawamori, and mecha designer Stanislas Brunet. Read on for the interviews below!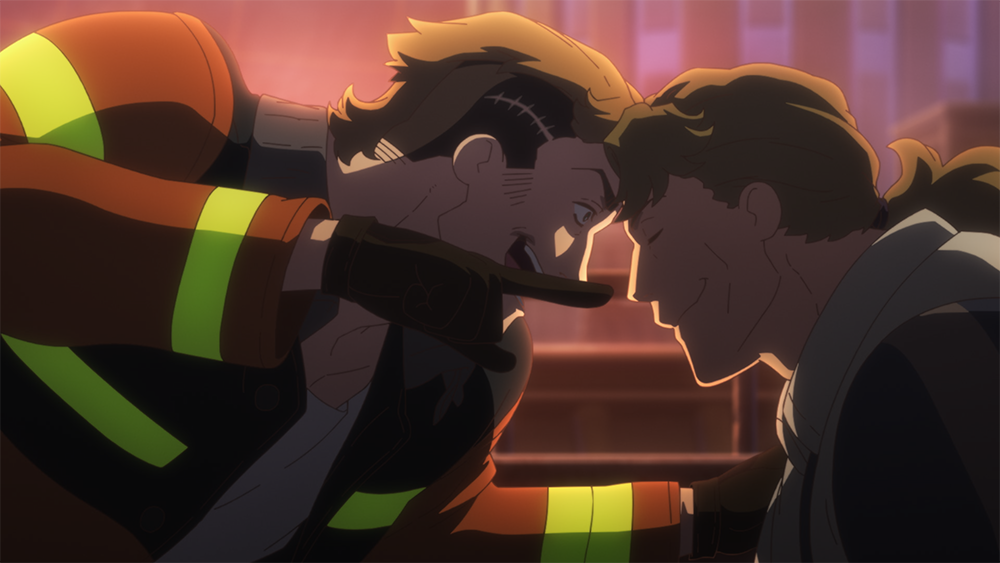 ---
Junichi Wada, Series Director
Crunchyroll: How did you get your start in the anime industry?
Junichi Wada: I got interested in making anime when I saw Evangelion in my youth, and it became a part of me.
Could you briefly describe what SAKUGAN is about?

Wada: It's the story of a rough-around-the-edges laborer father, Gagumber, and his intellectual daughter Memempu, going on a journey in their two-seater robot. They camp out, they eat cup noodles, they sleep in a tent. It has a pastoral feeling almost unthinkable in a robot anime.
It's rare to see a director who also handles series composition. What are the benefits and challenges of handling both?
Wada: One advantage is that you can write things like animation ideas directly into the script. You can also design the scripts based on a need for moderation in key frames. The task… basically doubled my workload. It was rough.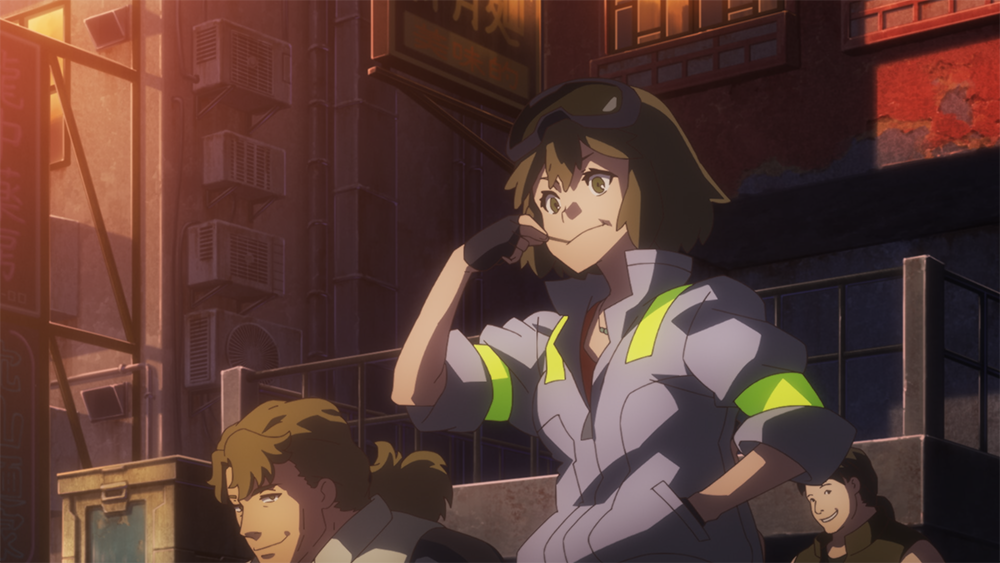 You've headed anime adaptations of many different mediums like video games and light novels. What sorts of challenges come with adapting a novel like SAKUGAN versus a video game or manga?
Wada: They're not too different in the fundamentals. Whether it has some kind of source material or it's totally original, I feel like it's desirable for a director to become the work's biggest advocate. In every show I work on, I take pride in becoming the show's biggest fan.
The world in SAKUGAN looks quite unique! What is it like bringing life to a world that is both unlike real life but also unlike typical fantasy worlds?
Wada: I wouldn't quite say it's the best part, but it's definitely an advantage for a certain kind of story to have a "convenient" setting. SAKUGAN's cities are designed with economy of land area in mind, so there are lots of structures with a towering vertical profiles. That made it easier to really use the three dimensional space when staging action and animation sequences.
Do you have anything you would like to say to anime fans who may be interested in watching SAKUGAN?

Wada: SAKUGAN is not a story about beautiful young men and women becoming soldiers and doing gallant deeds. It's a down-to-earth story about a man pushing middle age and his bratty daughter shedding sweat and tears on their journey. There are lots of awkward and rough-hewn scenes. We hope you'll join "Team Memempu" on their journey with even these aspects in mind.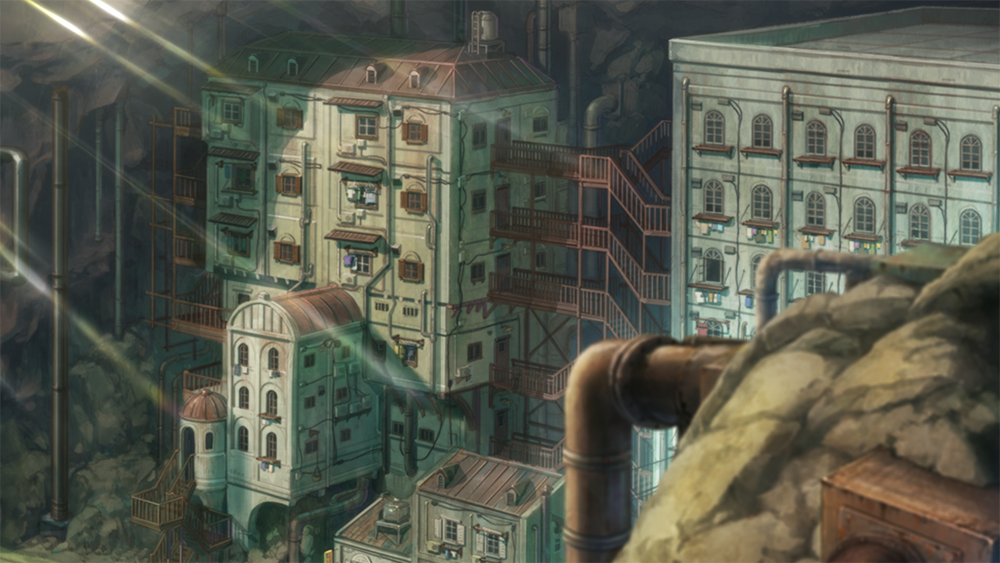 ---
Shoji Kawamori, Kaiju Designer
Shoji Kawamori is an anime creator, producer, and ccncept designer (among many other roles). He is responsible for creating Super Dimension Fortress Macross, The Vision of Escaflowne, and Earth Maiden Arjuna, as well as concepting mechanical designs for numerous anime like the Patlabor films, Eureka Seven, the original Ghost in the Shell film, and Outlaw Star.

Crunchyroll: First, could you describe your role on SAKUGAN as a Kajiu Designer?
Shoji Kawamori: I designed them with the concept in mind that the kaiju are one of the major pillars defining the worldsetting of the subterranean world. I felt like while designing the kaiju, I was also designing a piece of the world itself.

How would you describe SAKUGAN as a series?
Kawamori: "An action-adventure in an unknown world depicting the conflict between father and child." Part of the appeal is the idea of a classic romantic adventure set to a modern tempo.
You are very well known for your mechanical designs, so how do you approach monster designs? Is there anything different you take into consideration?
Kawamori: With the protagonist mech you have to design them with merchandising in mind. The kaiju, by comparison, offer you a relatively high level of freedom in design. But since I'm not the director here, I had to have a lot of discussions with Director Wada, sharing all kinds of ideas and narrowing them down. Also, one of the hardest parts of designing something is the eyes. I didn't want the kaiju's eyes to just be eyeballs. I wanted to bring in special characteristics, using lines to express things.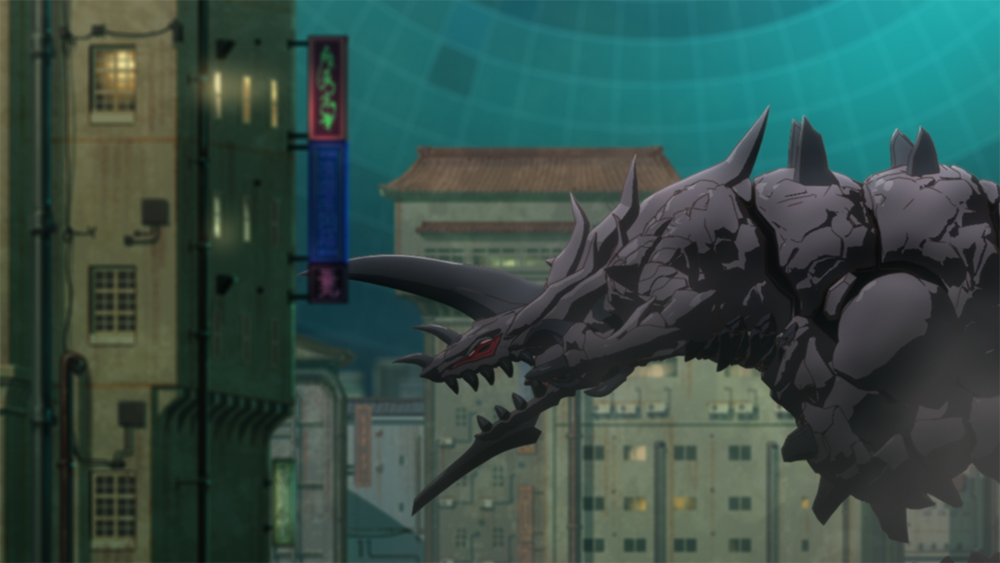 Was there any particular style or design you tried to focus on for the monsters in SAKUGAN?
Kawamori: Giving it a big head with a large mouth makes it very intimidating, but that makes it harder to make them look huge, so we had a lot of discussion about their proportions. In addition, I was very careful with the detail on the end of the tail and the way the spikes ranging from the horns on the head to the back protruded, as well as making sure there were accents on various portions when seen in close-up.
For fans of your work, what can they look forward to most in SAKUGAN?
Kawamori: I want you to look forward to the action scenes. I think you'll find the kaiju and mecha action very exciting. In addition, you might associate the Satelight shows with which I've been involved with fighter planes and missiles, but the action this time is very different. For instance, we've got action taking place in underground enclosed spaces, around buildings and cliffs. We're trying all kinds of new things, so I hope you'll enjoy it.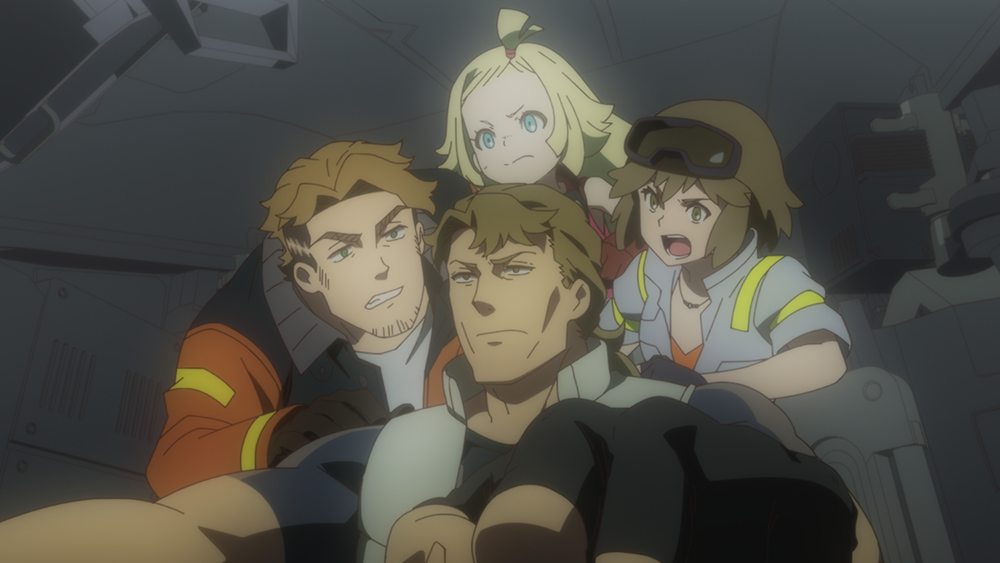 ---

Stanislas Brunet, Mecha Designer
Stanislas Brunet is an animator who specializes in setting and design work. He has worked as a mecha/mechanical designer for series like
Macross Delta
,
AKB0048
, and
Aquarion Evol
, and worked in various other concept roles on many other titles including
Hellsing Ultimate
,
That Time I Got Reincarnated as a Slime
, and
Bodacious Space Pirates
.
Crunchyroll: How did you get your start in the anime industry?

Stanislas Brunet: I started my career in animation with the Oban Star Racers project. A project that led me to come and work in Japan in 2003. At the end of this experience, I decided to continue my career in Japan with other studios, on different projects.
Could you tell us a bit about the mecha in SAKUGAN?

Brunet: Mr. Wada with whom I had worked a little on the WorldEnd project was kind enough to think of me to take over the position of mecha designer. It was an original project with a lot of freedom to make the designs. I gladly accepted his proposal.
Before the scenarios were finalized, I started working on Big Tony. Mr Wada is a very demanding person and he had pretty clear ideas of what he wanted. The framework was well defined, so it was easy enough for me to focus on the design balance without fearing of going too far. Once completed, this design became the reference for the rest of the mechas in the series. I imagined a whole gallery of machines with a few opponents, of which I'm quite proud, but I won't say more!
Your career has been pretty highly specialized with mecha, prop, and concept designs. What about this aspect of production is appealing to you?

Brunet: I have never been very good at character drawing, and I don't know why but drawing a vehicle or a background stimulate me more. I think I have a lot of imagination and love to create cohesive and credible environments. I like to imagine the functionality of my designs. My freedom to imagine a mecha, a prop or a design concept is generally quite wide and it is this freedom that I like.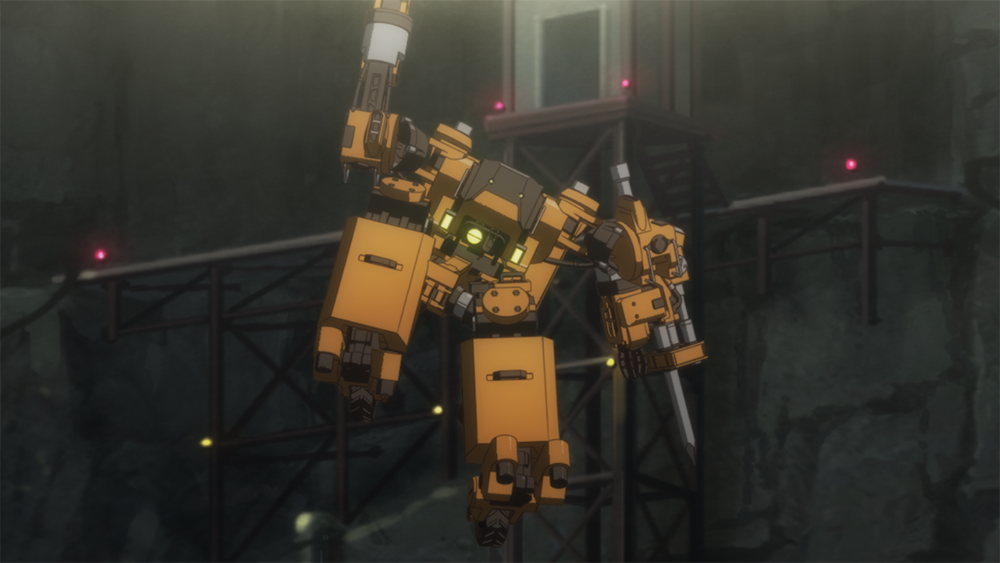 What challenges are there for a mecha designer that wouldn't be faced by a more typical character designer?

Brunet: Maybe when a design turns into something else, and you need to think about how the elements will get there. I think it's a way of thinking design that is difficult for a character designer. For me it's like a puzzle that must be solved.

What about SAKUGAN has been unique to you as a creator?

Brunet: SAKUGAN is an original project which didn't have preexisting visuals. So it was a chance to be able to create all his vehicles and robots in a personal style.


Do you have any message you would like to say to anime fans who may be looking forward to SAKUGAN?

Brunet: I hope you enjoy following the adventures of Gagumber and Memenpu as much as I did working on them. Good discovery! Bon voyage!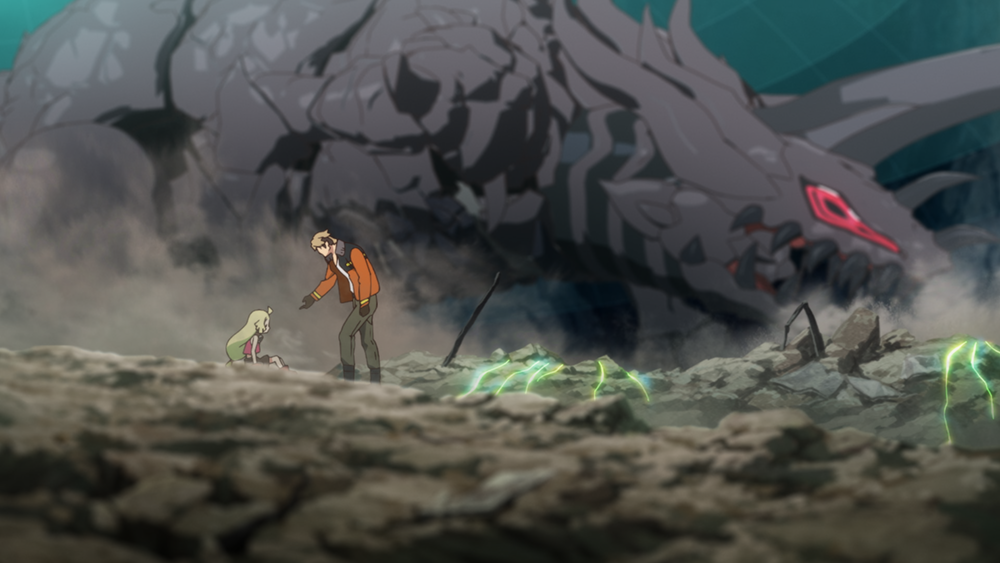 ---
Cayla Coats is the Editor-in-Chief of Crunchyroll News EN. She tweets @ceicocat.