Shout out to the Season 2 finale!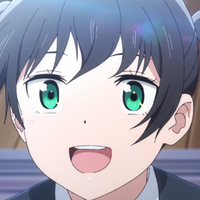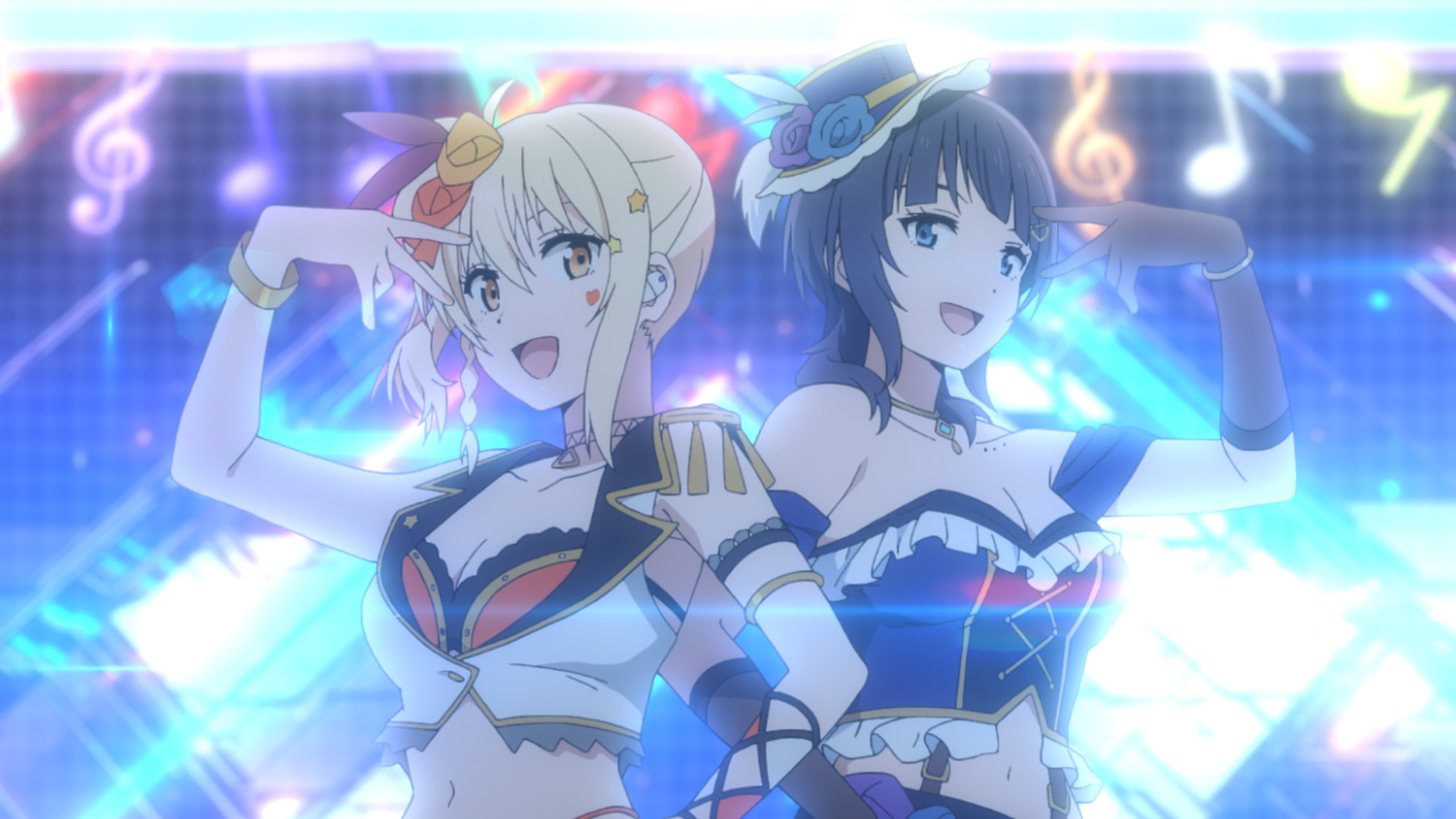 If there's one thing the Season 2 finale of Love Live! Nijigasaki High School Idol Club was able to do incredibly well, it's creating a unique brand of fan service suitable for both hardcore fans and new viewers. While similar to the Season 1 finale, there is more nuances, little aspects, and attention to detail that make this season's finale stand out much more and cap off a fun season in general. Let's take a look at how the Nijigasaki girls are able to pack in so many nods to their history and create a live show atmosphere in just a little over 20 minutes.
RELATED: Nijigasaki High School's Yu Trains Up in Stations Across Odaiba in Anime Collaboration
From subtly putting in some of the voice actresses' solo albums in a store to recreating Hinaki Yano's (Yu's voice actress) piano performance from the third live concert in the episode where they perform "TOKIMEKI Runners," there are so many little nuggets that can be found over the course of Season 2. The finale really puts it over the top by showcasing as much as they can in the amount of time given.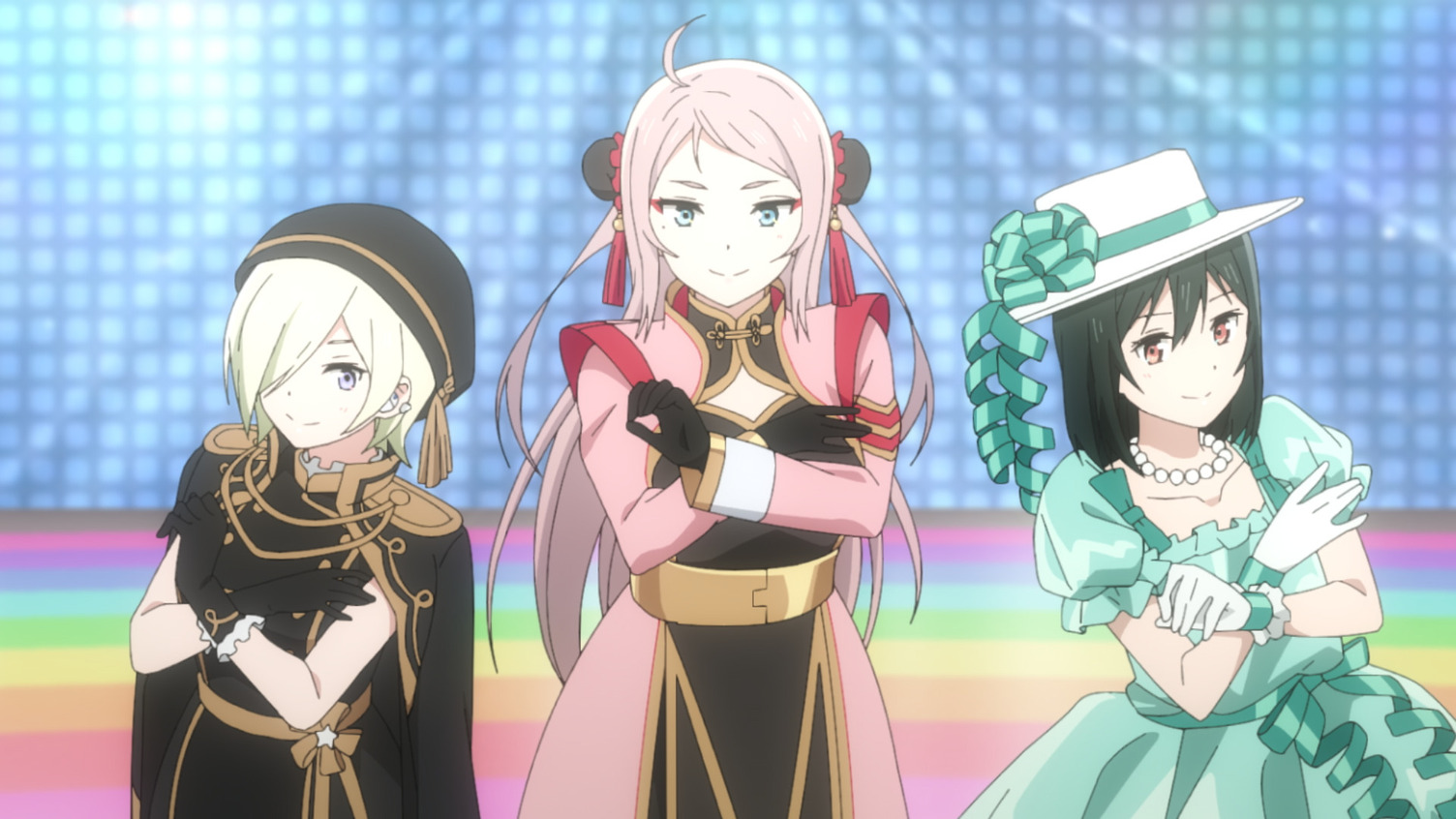 Not only is the name of their first live in the episode the same as their actual first live in real life, it also takes place in a venue they used for their audience-less second live. On top of that, the backstage experience is pretty authentic to what has been shown in various behind-the-scenes videos released. There are flower displays for the girls, a lot of scrambling backstage to make sure costumes get changed, and even a moment where some of the girls give each other big slaps on the back to get themselves pumped up before going out on stage.
RELATED: English Dub Cast And Crew Revealed For Love Live! Superstar!! Season 1
These are all things that the animation team didn't necessarily need to add. They could've just given us anime original performances or tried to tie in some kind of story to end the season on, but this is honestly a lot more fun. Every viewer gets to become a member of the audience.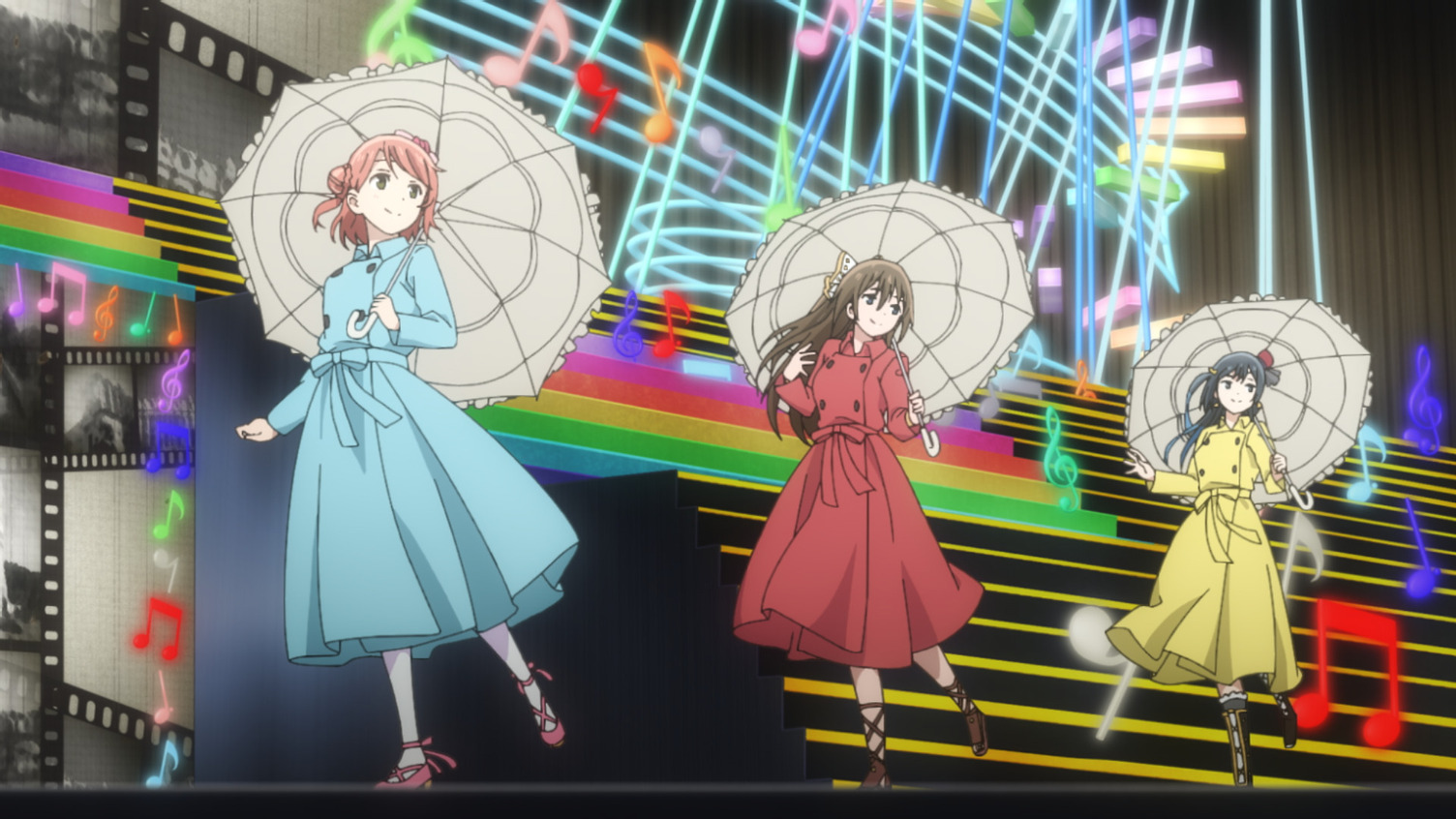 One of the key aspects of all of the Love Live! series are the performances. They're always built up to and get a lot of extra pizazz and animation put into them to make them stand out and be memorable. It's also why, in real life, the choreography team puts in so much work to make sure that the performances you see on stage mimic the animation in such a way that you can hardly tell a difference. Here in the finale episode, we can see a little bit of the opposite of that as the animation is taking cues from past live performances and utilizing them to make a more authentic performance for the anime.
RELATED: Love Live! Sunshine!! Illustrations Inspires Yohane Based Fantasy Spin-off TV Anime in 2023
Putting all of that together allows fans of the anime who might not have seen any real-life Love Live! performance to finally get that feeling. There's so much energy and excitement during live shows. Whether you're there in person or watching on a screen miles away, there's a fun atmosphere as everyone gets to enjoy the music, performances, and the entire spectacle. That's what this finale is able to truly replicate in such an excellent way.
This finale works on multiple levels when it comes to fans. Newer fans can sit back and enjoy all these songs they might not have heard before, along with a whole wealth of new and fun performances to see. Hardcore fans can see how we're getting the second solo songs in the anime for the first time, all of the fun references found in the backstage shots that they've probably seen before in actual live shows, and get a similar feeling as if they were just watching an unearthed Nijigasaki performance they hadn't seen before. There's literally something for everyone here.
RELATED: Love Live! Superstar!! Season 2 is Ready to Shine in New Trailer
Love Live! Nijigasaki High School Idol Club Season 2 was an incredibly fun time, capped off with a great finale that fit the vibes of the anime, this story in particular, and the ways that people are able to have fun at their performances. Whether or not this is truly it for the series remains to be seen, but for now, Love Live! Nijigasaki High School Idol Club ends on an incredibly high note and one that makes it so much fun to be a fan of this series.
Were you able to feel like you were in the audience of a live show while watching the Nijigasaki finale? Let us know down in the comments below!

---
Jared Clemons is a writer and podcaster for Seasonal Anime Checkup and author of One Shining Moment: A Critical Analysis of Love Live! Sunshine!!. He can be found on Twitter @ragbag.