With so many good fall anime out there, how could you possibly choose?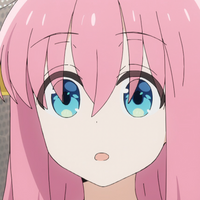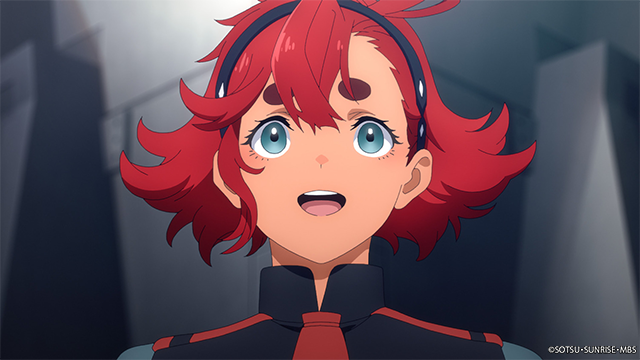 It's certainly been a very busy fall season with so many good shows that are out there available for you to watch. Going into this vote, I was really expecting this to be five very closely contested shows with a few standing out from the rest, but it turns out, a lot of you had something else in mind. A big thank you to the over 2,800 voters this time around! Let's take a look and listen to the top five OPs you voted for this season.
There's something funny about the fact that if you didn't know The Witch From Mercury was a Gundam series, the first half of this OP would never make you think that with how much it emphasizes the school aspect of the show. However, Aerial shows up and then you realize, oh right, this is a Gundam show and you get some small, fast-paced battle scenes to accompany the rest of the OP. This song is a real fun tun with electronic elements that help you sit and groove to the OP while waiting for the episode to get going.
#4:

BOCCHI THE ROCK!

- "Seishun Complex" by Kessoku Band (215 votes/8 percent)
This certainly starts off like your traditional girl band OP before it begins to assault your senses with weird animation... which seems pretty typical of the show itself. The song is a good time, getting you pumped up and ready for the show, and also having some fun shots of the characters playing the song itself, which is always one of my favorite aspects of shows like this.
#3:

Mob Psycho 100

- "1" by Mob Choir (293 votes/10 percent)
MOB MOB MOB. The Mob Choir is back with another Mob Psycho 100 opening that, unsurprisingly, is a banger. I love how creative they are by interspersing the lyrics of the song throughout the animation of the opening and how well they're able to sync up a lot of the animation itself to the music. It's certainly become a hallmark of the series to have really well-done openings, and they've certainly managed to do it again with the third season.
#2: SPY x FAMILY - "Souvenir" by Bump of Chicken (383 votes/14 percent)
Divorced from the show itself, you'd never expect a song like this to be about a show starring a spy, an assassin, and a psychic daughter, but it works incredibly well with the way this show is as a whole since it's not a super serious action show and is able to utilize softer songs like this. You also get some really good animated sequences in the opening that are pretty exceptional and add to the overall cozy vibe of this opening.
#1:

Chainsaw Man

- "Kick Back" by Kenshi Yonezu (1200 votes/43 percent)
In the nearly two years I've been running these OP polls, I've never had a show run away with a win as much as Chainsaw Man did this time around. It's an opening that's absolutely deserving of the accolade though. Between all of the fun film references scattered throughout, seeing Denji and Power acting like doofuses, and the catchy song, it's an incredibly fun, captivating, and most importantly, memorable opening. And with the way some of the episodes themselves have been going lately, you certainly need some fun before heading into what the series is gonna give you.
Congratulations to Chainsaw Man for overwhelmingly winning this season's OP poll! Once again, thank you all for participating in these polls every time they come around. They're a lot of fun to put together and I'm glad you all get enjoyment out of them as well.
Did your favorite make the list and were there any OPs you were surprised made it? Let us know in the comments below!

---
Jared Clemons is a writer and podcaster for Seasonal Anime Checkup and author of One Shining Moment: A Critical Analysis of Love Live! Sunshine!!. He can be found on Twitter @ragbag.