Latest out of Square Enix makes ya wanna say 'Kupo!'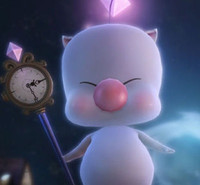 What happens when you toss a Moogle as far as the eye can see? Only Final Fantasy XIII-2 seems to hold the answer to that, and there are more reasons to kupo here than ever before, kupo.
Looks like Moogles are also good for grabbing hard to reach items!
Via Destructoid