Ho-kago Tea Time Goes Big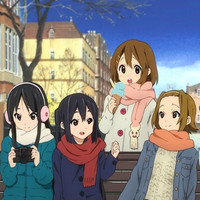 For moe fans, Christmas moves up three weeks, as Ho-kago Tea Time hits the big screen in Japan on December 3rd. A preview of the K-on! movie was on display at Comiket and you can sneak a look below.
A Pony Canyon publicity representative recently twittered that the movie features the girls traveling to English.