Get ready to start firing on the Operation Metro map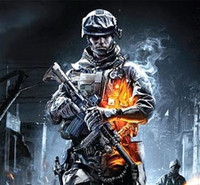 With Battlefield 3 set for release in just a little over a month, on October 25, it's almost time to take an early stab at the game with EA's open multiplayer beta. The beta will give players a chance to sample the "Operation Metro" map with Rush Mode, which tasks one team with destroying various objectives while the other team tries to stop them.
Access will be granted on September 27 to both those who pre-ordered the PC version through EA's Origin service, and console gamers who pre-ordered last year's Medal of Honor Limited Edition.
The open beta itself kicks in on September 29 for PC, Xbox 360 and PlayStation 3. Anyone planning on giving it a spin?
Via Joystiq