Noizi Io Illustrates Light Novel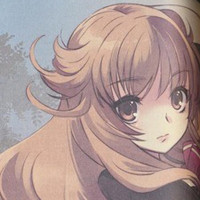 Sci-fi writer Yasutaka Tsutsui, known to anime as the author whose works served as the base material for Satoshi Kon's Paprika and Mamoru Hosoda's Girl Who Leapt Through Time, blogged that an anime adaptation of light novel Bianca Overstudy has been a topic of conversation between Aniplex and Kodansha. Bianca Overstudy, which is serialized in Kodansha's Faust, features illustrations by Haruhi Suzumiya illustrator Noizi Io.
via La Ventana de Saouri 2.0 and Anime News Network
The story of adolescence with science-fiction undertones revolves around Bianca Kitamachi, a schoolgirl of unrivaled beauty. To study the reproduction of sea urchins, she conducts questionable experiments over and over again, and strange events begin taking place.
Tsutsui's prose Girl Who Through Time, Paprika, Hell, the Maid and short story collection Salmonella Men have been translated into English.