Featuring the "What-If Box," Jean Reno continuing as Doraemon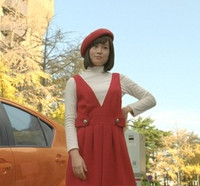 Well that was fast. It seems as though Toyota is streaming the latest Jean Reno Doraemon commercial on a region-blocked website, but some caring sharer has YouTubed it so we can check all check it out:
Nobita claims to have given up on the prospect of getting a driver's license, but gets motivated when Doraemon throws down the "What-If Box" to show what life could be like if he had a nice car. Atsuko Maeda from AKB48 plays super-cute Jaiko, and you can tell Shizuka is miffed when she asks Nobita to go for a ride.
via Otakomu