"Big Hero 6" due out November 7th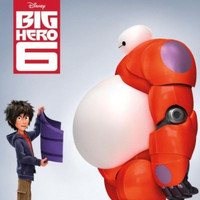 Big Hero 6 doesn't hit theaters until November, but Disney is already showing off Bandai's Baymax and Hiro toys. The toys, which went on display at Disney Consumer Product's annual holiday preview tour in New York City, include a flying Baymax with Hiro and Baymax arm armor that shoots a foam fist. Have a look:
The movie is due out November seventh. Big Hero 6 has a booth at San Diego Comic Con, so we should get more news soon.
Via Stitch Kingdom