Memorial concert with Yoko Kanno will be held on April 25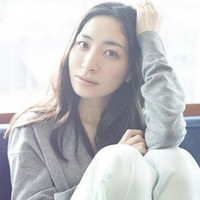 Record company Flying Dog has launched a special page for popular anime voice actress/singer Maaya Sakamoto's debut 20th anniversary project and announced the first four artists and songs for the tribute album titled "REQUEST" to be released in this spring. The artists and the songs are:
"Kiseki no Umi" (3rd single/April 1998/Record of Lodoss War: Chronicles of the Heroic Knight OP)
SUGIZO (X JAPAN, LUNA SEA)
"Bike" (2001/Earth Maiden Arjuna 10th chapter ED)
"Uchu Hikoushi no Uta" (2003/for NHK Minna no Uta)
"Saigo no Kajitsu" (14t single/November 2007/Tsubasa Tokyo Revelations ED)
The next lineup of the artists will be announced on February 13. And it was already announced that
her memorial concert titled "FOLLOW ME" will be held at Saitama Super Arena (full capacity: 36,500) on
April 25, with Yoko Kanno and the band apart as special guests. 
Maaya Sakamoto artist photo © Flying Dog
Source: Flying Dog