1st single "Gensou Drive" will be released on May 3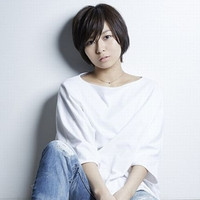 It is confirmed today that 17-year-old Ami Wajima, the winner of the Next Generation Anison Singer Audition held by Pony Canyon and Hori Pro from October 2015 to January 2016, makes her professional singer debut on "Gensou Drive" (Fantasy Drive), the OP song for the upcoming TV anime Mayoiga to premiere next month. She was born in Kutchan (population: 16,060), Hokkaido, on December 29, 1998.
She was chosen from 10,041 applicants and now has an exclusive contract with Hori Pro, one of the largest talent agencies in Japan. Ayaka Ohashi (Ran Shibuki in Aikatsu!), Azusa Tadokoro (Aoi Kiriya in Aikatsu!) and Machico (Tsubasa Ibuki in The [email protected] Million Live!) also belong to the office. Wajima's 1st single is set to be released on May 3.
【#和島あみ】「ホリプロ×ポニーキャニオン 次世代アニソンシンガーオーディション」グランプリ「和島あみ」、MBSアニメイズム枠、WOWOWにて4月~放送のTVアニメ「迷家ーマヨイガー」OP主題歌「幻想ドライブ」でメジャーデビュー!! pic.twitter.com/nmHMb1HRBe

— ホリプロ音楽事業部 (@horipro_music) March 23, 2016
via: Pony Canyon
©HoriPro Inc./©PONY CANYON INC.