MAPPA and Lapintrack jointly work on anime production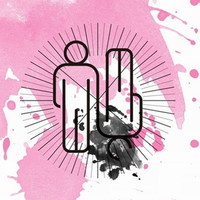 It was confirmed during the live-streaming of the first 13 episodes of his Revolutionary Girl Utena TV anime on Nico Nico Live last night that 53-year-old famed anime director Kunihiko Ikuhara is currently working on his new original TV anime project called Sarazanmai for premiere in 2019.
A teaser site and Twitter for the mysterious project also opened. MAPPA (Yuri!!! on ICE) and Lapintrack co-work on anime production. The latter priviously joined the production of Ikuhara's previous directorial work Yurikuma Arashi in 2015.
No other details, including the meaning of the title, is currently unknown. A 15-second teaser PV titled "I tell you the truth" revealed last night says:
-Even if everything is gone and this world becomes empty.
-I tell you the truth.
-You are connected, but you are still alone.
-Don't let it go. Desire is your life.
Ikuhara says on his official Twitter,
"We are working very hard on production of 'Sarazanmai.' More information will be revealed from
now on. Stay tuned!"
「さらざんまい」(@sarazanmai)制作中です!これから情報も解禁していきますよ。よろしくお願いします!https://t.co/GHNqeRaW0T#さらざんまい

— 幾原邦彦ikuhara_kunihiko (@ikuni_noise) 2018年3月5日
Source: TV anime "Sarazanmai" official website