The adaptation of Mineo Maya (Patarillo!)'s legendary manga will open on February 22, 2019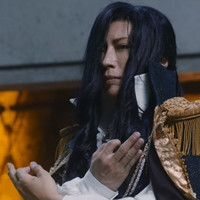 Following the character visuals on Twitter, the official website for the upcoming live-action film adaptation of Mineo Maya (Patarillo!)'s comedy manga Tonde Saitama today starts streaming a 90-second trailer introducing its main characters and theme song "Saitama-ken no Uta" (Saitama Prefecture's Song) provided by Japanese comedian Hanawa. The song was originally included in his 2003 album "HANAWA ROCK" released in October 2003 and was re-recorded for the film.
In the end of the clip, a civil war between Saitama and Chiba to decide which is the superior prefecture breaks out. While the Saitama army are flying a photo of Toshihiko Takamizawa (ALFEE), the Chiba army is putting up that of YOSHIKI (X JAPAN), both are the most famous celebrities from the prefectures.
The Hideki Takeuchi (Nodame Cantabile, Thermae Romae)-directed film is set to be released in Japan
on February 22, 2019.
Full trailer
Poster visual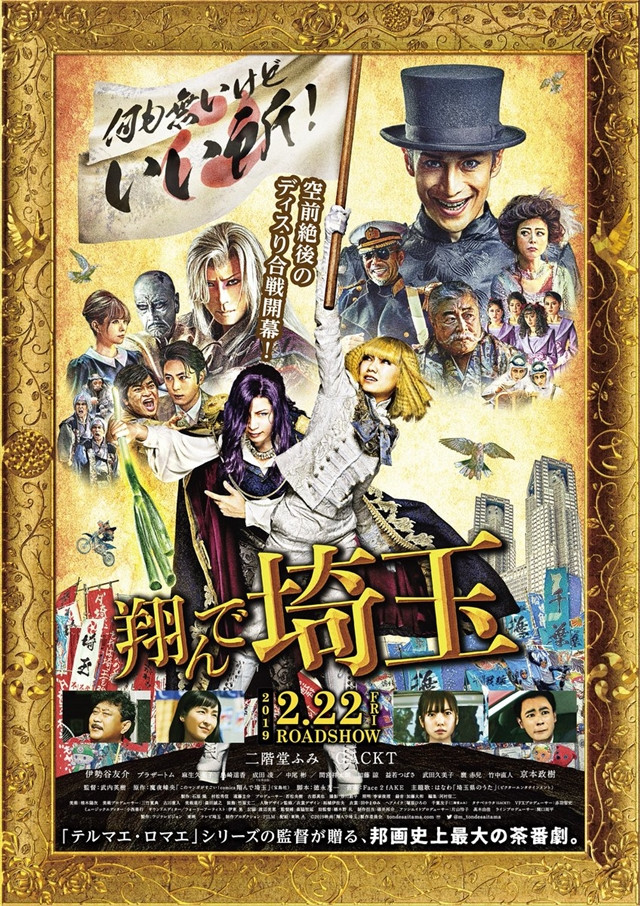 The four main character visual
---
The three-part manga was originally published in Hakusensha's Hana to Yume magazine from 1982
to 1983, then compiled in one-volume tankobon, and didn't achieved much success at the time.
30 years later, it suddenly started gaining internet buzz, and Takarajimasha released its reprint edition
in 2015. Even more surprisingly, it has printed over 300,000 copies so far, which was ten times more
than originally planned.
The story is set in a fictional Japan where people are discriminated based on their birthplace and
residence. Saitama Prefecture is particularly hated by the people in Tokyo. One day, a mysterious
male student named Rei Asami transfers to Dannoura Academy, a prestigious high school in Tokyo,
from America. Momomi Dannoura, the male president of the school's student council and the grandson
of the director of the school, is gradually attracted by him. However, Rei's secret origin that he was
born in Saitama is accidentally revealed. He returns to Saitama to join resistance movement to eliminate
discrimination against Saitama citizens. When Momomi learns that a powerful politician tries to destroy
Rei's resistance group, he decides to go to Saitama to inform Rei of the danger.
---
Source: "Tonde Saitama" film official website / Twitter
(C)2019 Movie "Tonde Saitama" Production Committee
(C) Mineo Maya "Kono Manga ga Sugoi! comics Tonde Saitama"/Takarajimasha