The third and final chapter ranked 6th in its opening weekend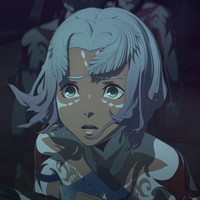 Six days after the theatrical release of the third and final chapter Hoshi wo Kuu Mono/The Planet Eater in Japan, the official website for Polygon Pictures' three-part anime feature film project inspired by Toho's long-running Godzilla franchise posted a 100-second special PV introducing its highlights including the final confrontation between Godzilla Earth and its ultimate nemesis, King Ghidorah.
Following the first chapter Kaiju Wakusei/Planet of the Monsters in November 2017 and the second chapter Kessen Kidou Zoushoku Toshi/City on the Edge of Battle in May 2018, the third chapter was released in 158 theaters across Japan on November 9. The 90-minute film made a sixth place debut, making 100 million yen from its first three-day run, which was equal to that of the second chapter.
人類が終焉を迎える時、最期に為すべき事とは———。

ギドラはゴジラの熱線を跳ね返す?
『星を喰う者』完結記念特別映像公開
ハルオ、メトフィエス、マイナ、ミアナ、マーティン、ユウコそれぞれが目の当たりにするラストとはhttps://t.co/FfKHZldfdI#アニゴジ #ゴジラ #ゴジラ星を喰う者 pic.twitter.com/QocSIMH44c

— 映画『GODZILLA 星を喰う者』 (@GODZILLA_ANIME) 2018年11月15日
Poster visual with a tagline "The 'gold' burns up even 'despaire'."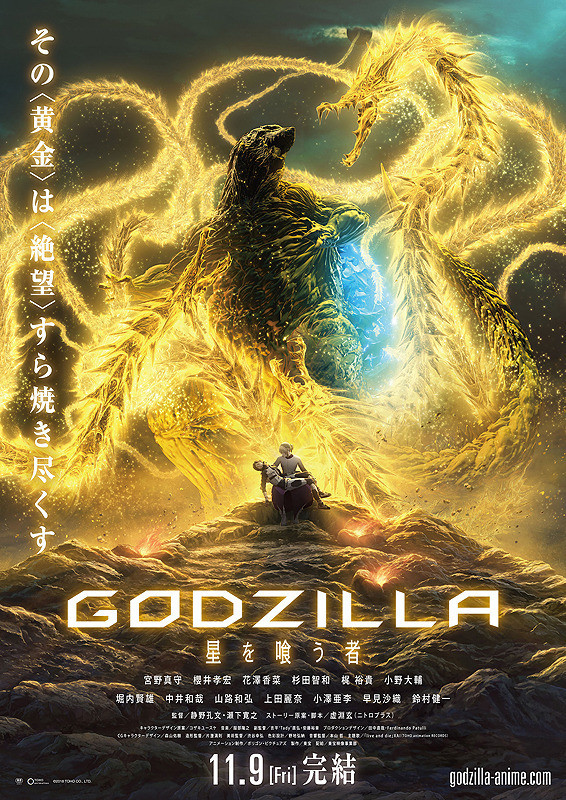 ---
Source: "Godzilla: The Planet Eater" official website / Twitter
©2018 TOHO CO.,LTD.