"Wotakoi: Love is Hard for Otaku" live-action film has surpassed 1.1 billion yen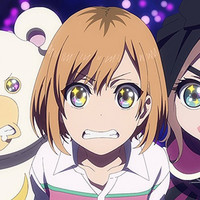 SHIROBAKO Movie, a feature film sequel to the 2014-2015 TV anime series SHIROBAKO, was released in 158 theaters in Japan on February 29, 2020, as scheduled. The 119-minute film earned a very good 115 million yen in its opening weekend, ranking third in the box office. It also became the top-grossing new film of the weekend, beating Harrison Ford-starring The Call of the Wild, which had twice more theaters.
The film's story is set four years after the TV anime, focusing on the production process of an original anime feature film. Its opening weekend gross was 89.5 percent of that of director Tsutomu Mizushima's previous film in 2015, Girls und Panzer der Film. It is expected to end its domestic run around one billion yen.
The film also received an impressive 93.5 percent audience score on Pia's first-day satisfaction ranking. The SHIROBAKO anime official Twitter thanked the audience for their high evaluation.
ぴあ初日満足度ランキング1位をいただきました❢
劇場まで足をお運びいただいているみなさまのお陰です!✨✨
宮森もびっくり!
#musani https://t.co/xETLt25ofF pic.twitter.com/VmmcjjG5fL

— SHIROBAKO 公式????2/29劇場版公開???? (@shirobako_anime) March 2, 2020
While dropping to seventh place from last week's fourth in its fourth weekend, Wotaku ni Koi wa Muzukashii / Wotakoi: Love is Hard for Otaku had surpassed the one billion yen mark, becoming the second top-grossing live-action film adaptation film of a popular Japanese manga of this year, behind only Kaiji: Filnal Game with 2 billion yen.
---
Weekend box office in Japan (February 29-March 1, 2020)
(ticket sales basis)
1 (1). "Parasite" - 3.76 billion yen
2. (2). "Sumaho wo Otoshita dake nanoni: Toraware no Satsujinki" - 630 million yen
3 (new). "SHIROBAKO Movie" - 115 million yen
4 (3). "Inunakimura" - 1 billion yen
5 (new). "The Call of the Wild" - 70 million yen
6 (7). "Midsommer" - 240 million yen
7 (4). "Wotakoi: Love is Hard for Otaku" - 1.12 billion yen
8 (5). "1917" 680 million yen
9 (6). "Digimon Adventure: Last Evolution Kizuna" - 190 million yen
10 (new). "Scary Stories to Tell in the Dark"
"SHIROBAKO Movie" trailer:
---
Source: Eiga.com, Pixiin, Pia First-Day Ranking
(C)2020 Movie "SHIROBAKO" Production Committee