See what the director had to say in some choice highlights from the session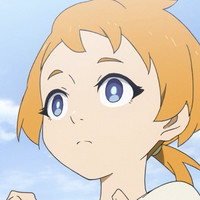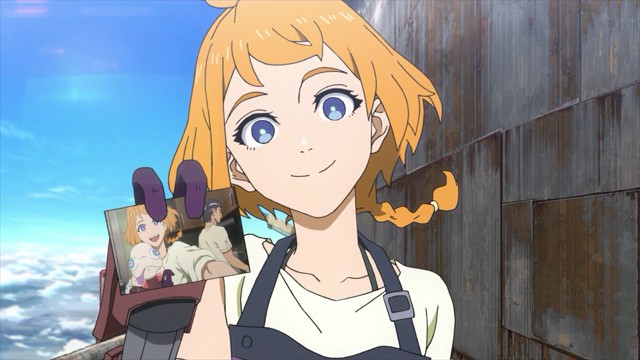 When it comes to the work of director Yuzuru Tachikawa, you should always expect the unexpected. Whether it's in the form of originals like Death Billiards or Death Parade, or adaptations like the excellent Mob Psycho 100 anime, Tachikawa definitely brings something special to the table. This is on full display in this season's DECA-DENCE—which is available to stream via Funimation and you absolutely need to go into it blind—and Tachikawa hopped on Reddit this week to field some questions during an AMA session.
If you've yet to watch DECA-DENCE, or for some reason have but not past the first episode, consider this your spoiler warning.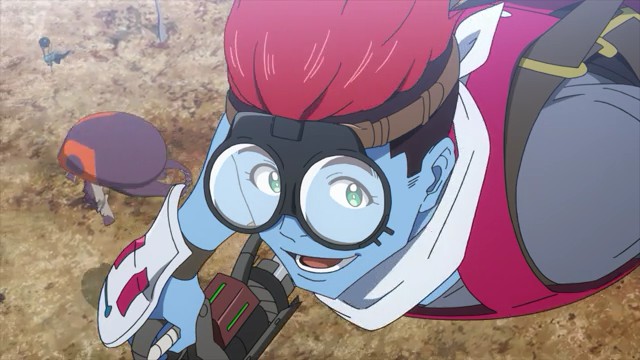 Tachikawa on the challenges of making an original work:
With respect to producing it, when we first established the team, there wasn't existing materials. This means the setting of the world was a big challenge. A lot of people didn't understand at first what world I was trying to create ... there were misunderstandings, and with animators they are visually driven, so not having visual references to point to was a big challenge.
On whether or not he was concerned about the direction in which DECA-DENCE goes:
The design of the Cyborgs are extremely cute and for audiences used to seeing traditional anime expressions I was.... concerned they may not accept these designs.
As far as the plot, I knew we had to reveal within episode two, so I was confident. It was mainly the designs where I was concerned.
Wait, how did they come up with that twist in the first place?
Regarding the origin, a lot of our meetings kept mentioning the movie Wreck it Ralph. We loved the visual of many characters coming together from different IPs to fight against something greater. You could call that the origin or basis of inspiration for this project.
More on that visual leap and the highly relevant concept behind it all:
it's a little hard to describe but the setting I wanted to create was that of a global mega corporation taking over the industry in the world.
In doing so, I imagined a more Western-born corporation as opposed to a Japanese or more Eastern company.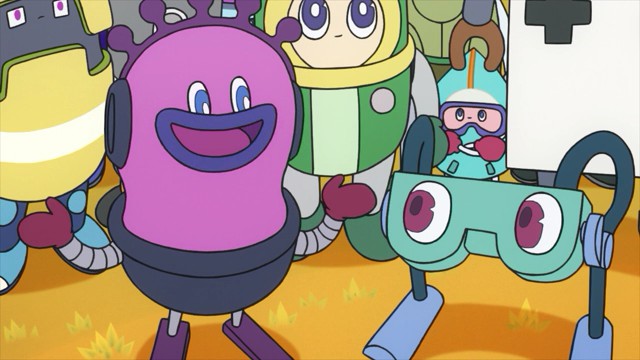 On the creative process and dealing with writer's block:
When I have free time I enjoy watching movies, TV, dramas, and video games. If anything stands out to me from these, I take notes and write memos. Of course when in the theater, I cannot do this so well, so I need to save my notes. But aside from that, while I relax or when I can't sleep, that's generally when a lot of my creative thinking happens. The process of carrying notes is really helpful to me.
Whenever I hit writers block, generally I try to avoid whatever it is until the deadline approaches. In the meantime, I take time away from work to refresh. I don't believe in forcing creativity, it isn't conducive to a good creative piece of work. When the deadline approaches, I usually cannot sleep and I'll write my ideas in memos and try to write it out then.
How Kaburagi's design came to be:
Regarding the design of Kaburagi, the first direction I gave the designer was of a weathered old man. The first draft was similar to Doc from Back To The Future, but was not what I had thought in my mind. After rounds of feedback, he turned into what he is now.
We have different interpretations of this character. In my mind, he was designed how I thought a man would think. But it's really flattering and makes me happy to hear your opinion of him.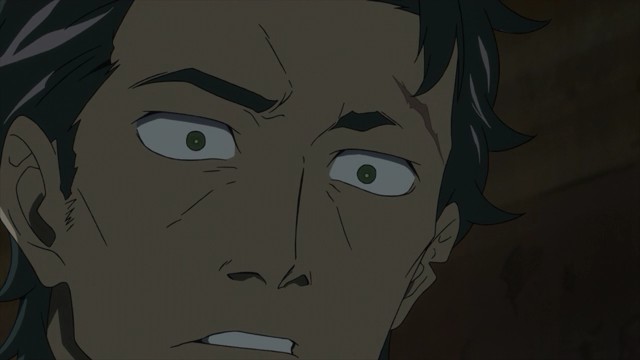 As for whether or not COVID-19 has affected his team's work:
Japanese studios work in very close quarters. As a result, with work from home increasing, there was a slight shift. For me personally, it didn't change my daily routine, but with our team members working remotely, it was hard to have transparency overall at times.
Tachikawa's Favorite Anime?
When I was much younger I watched Nadia: Secret of Blue Water (directed by Anno-san who did Evangelion) through and through. At the time, I wasn't even aware the position of director existed, but it did leave a big impression on me.
Finally, what other titles would Tachikawa like to see animated?
This is hard. Lately... it's not really a manga or the other mediums you mentioned, but there is a show in Japan called Bura Tamori featuring a comedian that visits landmarks from the Edo era and beyond.
All aspects are examined and he will gives facts about these areas, so I guess you can call it a documentary of sorts where he travels to different areas. I think it could be interesting to adapt that style into an anime.
The character I envision is a set of VR glasses and when the viewers also place them on, they can share this experience and what he is seeing in that moment.
If you haven't had a chance to check out DECA-DENCE yet, you can watch it via Funimation and Hulu.

-------
Joseph Luster is the Games and Web editor at Otaku USA Magazine. You can read his webcomic, BIG DUMB FIGHTING IDIOTS at subhumanzoids. Follow him on Twitter @Moldilox.