Thank You for the Wonderful Month, Knights!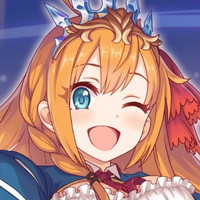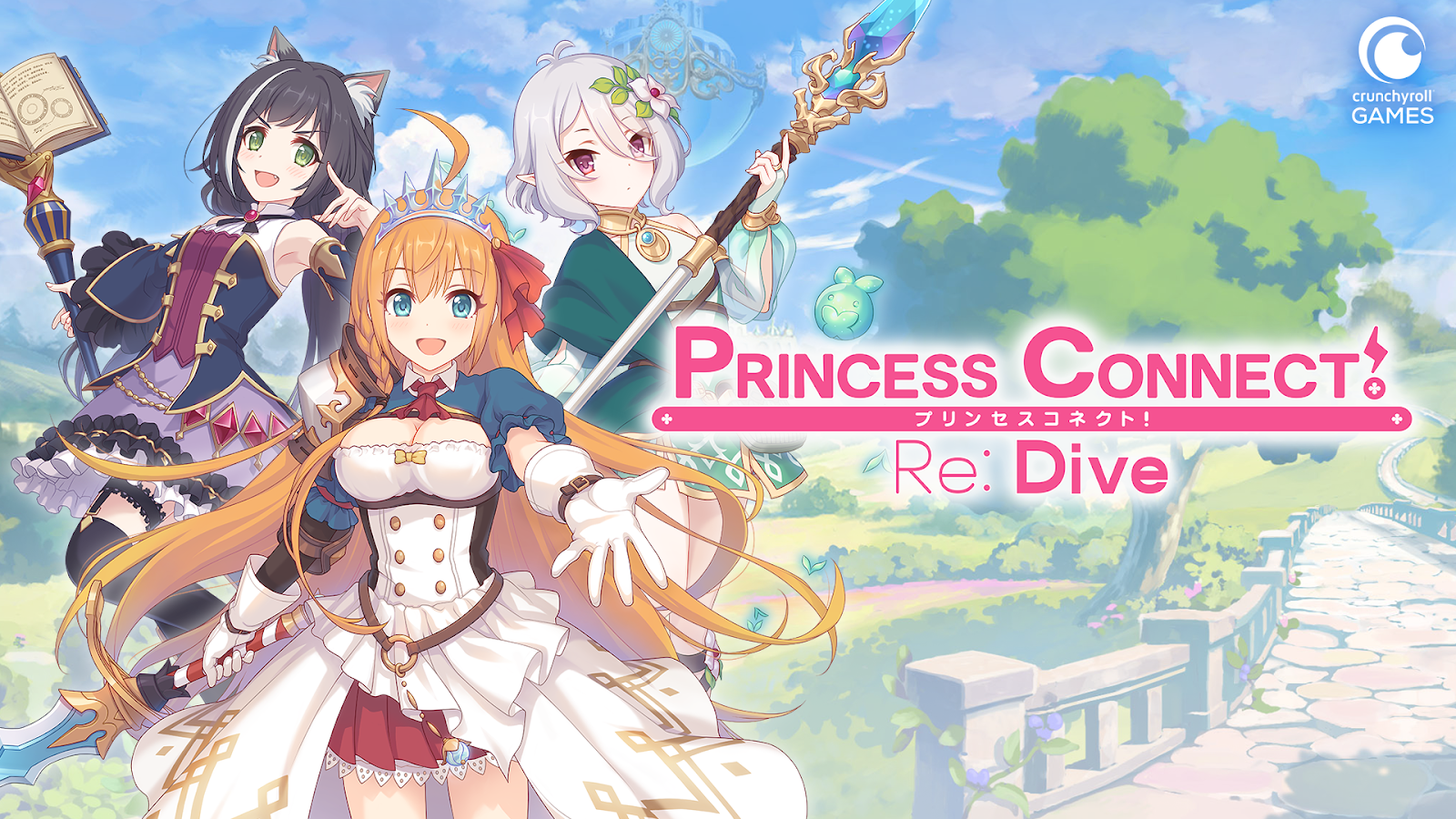 Heyas, Knights!
One month has already passed us by! Isn't that crazy?!
Throughout these past few weeks, we've noticed that at every step of the way—with every announcement, every tweet, every Reddit post and Discord message—you have all conveyed to us a level of enthusiasm that reminds us why Princess Connect! Re: Dive inhabits such a special place within us all.
It hasn't been perfect, but thanks to your involvement, we've been able to move forward—step by step, hand in hand—and steadily mold this beloved world into something we can all believe in. There remains an endless winding road before us, but we're confident that we'll be able to get where we need to be with the help of the community.
Thanks to your efforts, we are (quite anxiously) eager to announce a special present from us to you: The Thank You Login Bonus!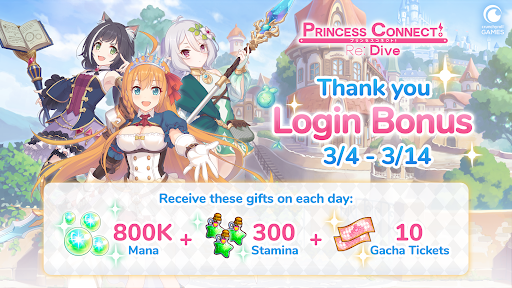 From March 4th, 13:00 UTC to March 14th, 12:59 UTC, we will be distributing the following daily rewards to all players who login during this period:
800,000 Mana
300 Stamina
10 Gacha Tickets
In total, players will be able to receive up to 8 Million Mana, 3,000 Stamina, and 100 Gacha Tickets by logging in on each day of the campaign. The rewards themselves may be claimed in your Present Box until March 15th 12:59 UTC, but if you do not log in during any of the applicable days, you will not receive that day's portion of the rewards.
Thank you for the amazing month, for your dedication to Princess Connect! Re: Dive, and for your support of our dream to make this the best experience possible for all players. We hope that with this login bonus, those who have joined us since our official launch will be able to feel a little more at home in our wonderful world.
From the team at Crunchyroll Games, thank you. This was all you.
— Crunchyroll Games