No-audience stage greeting event will be broadcast live in 215 theaters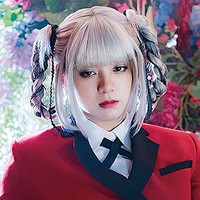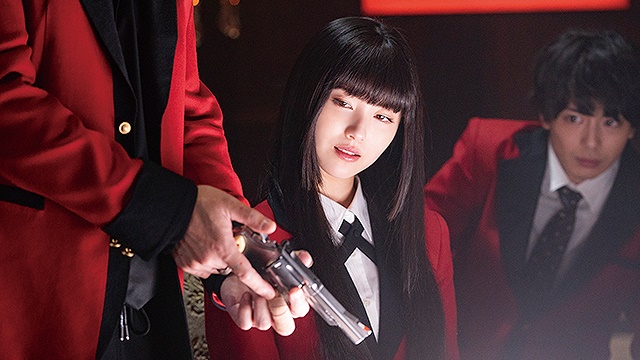 The official website for the live-action film Eiga Kakegurui: Zettai Zetsumei Russian Roulette (Kakegurui The Movie: Russian Roulette in Desperate Situation) announced today that its postponed theatrical release in Japan is newly set for May 12, 2021, the day after the third declaration of a state of emergency is scheduled to be lifted.
The second live-action film based on Homura Kawamoto (story) and Toru Naomura (art)'s gambling themed manga Kakegurui was originally set to be released in Japan on April 29, 2021, but has been postponed due to the recent rapid outbreak of the COVID-10 pandemic and the declaration of a state of emergency in four prefectures on April 23.
Also, a total of 215 theaters across Japan will broadcast live a stage greeting event without an audience on May 12, the first day of release. The live broadcast will be held after the screening of the film, which starts at 17:05, with Minami Hamabe (Yumeko Jabami), Mahiro Takasugi (Ryota Suzui), Ryusei Fujii (Makuro Shikigami), Elaiza Ikeda (Kirari Momobami), Aoi Morikawa (Mary Saotome), Tsutomu Hanabusa (director), and milet (theme song artist).
However, the pandemic will not necessarily converge according to the schedule set by humans, so there is still a possibility that the date will be rescheduled.
【公開日決定のお知らせ】
公開日を延期しておりました『映画 賭ケグルイ 絶体絶命ロシアンルーレット』につきまして、5月12日(水)に公開日が決定し、さらに、初日舞台挨拶(無観客)の実施、全国生中継も決定しました。
詳しくは下記をご覧ください。https://t.co/1Crt3SFJKh

— 映画&ドラマ『賭ケグルイ』 (@kakegurui_jp) April 29, 2021
Opening scene:
Full trailer:
Main poster visual: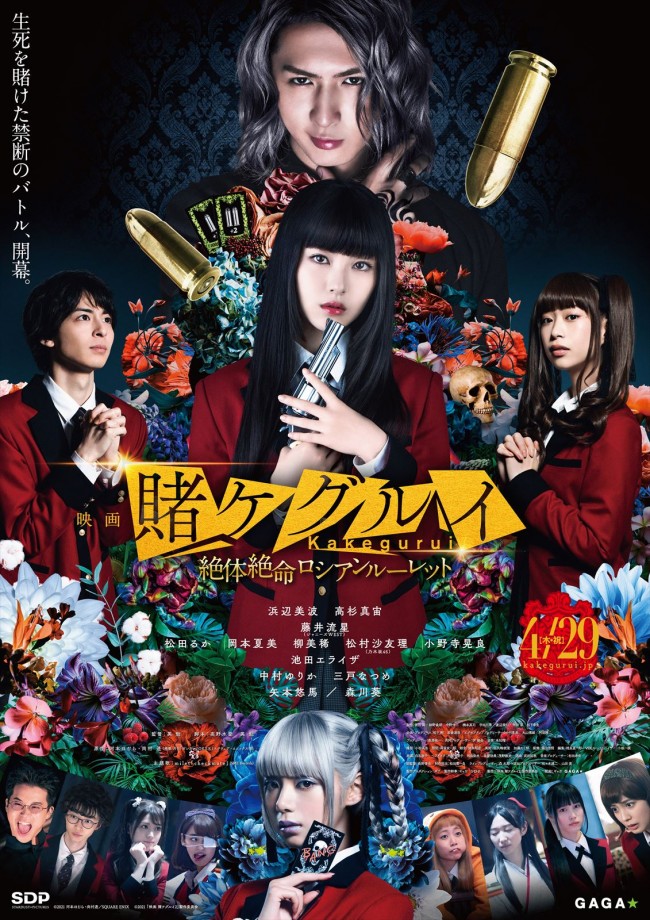 ---
Source: "Kakegurui" live-action project official website / Twitter
©Homura Kawamoto, Toru Naomura/SQUARE ENIX, Drama "Kakegurui" Production Committee, MBS