The new season will arrive on Crunchyroll on August 7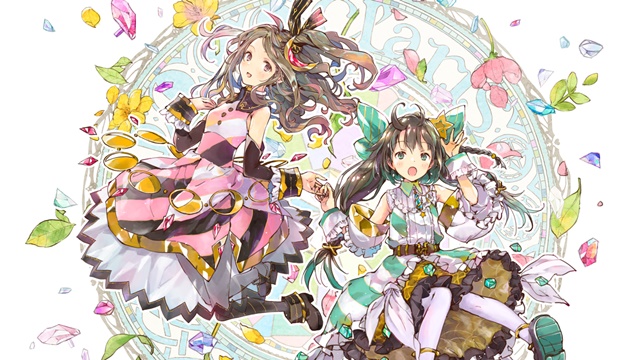 Anison duo ClariS has announced that their 23rd single "Careless" is set to be released in Japan on September 15, 2021, and revealed their new character visual for the single. The song is used as the OP theme for the summer 2021 TV anime Magia Record: Puella Magi Madoka Magica Side Story Season 2 -The Eve of Awakening-. Their 21st single song "Alethea" released in March 2020 was featured as the ED theme for the anime's first season.
Their new artist visual is again drawn by Otohiko Takano, who has worked on many illustrations for the duo since November 2014, when Karen joined in place of one of its two original members, Alice. It is full of cuteness, featuring Clara and Karen in costumes that look like they are magical girls.
ClariSアーティスト新ビジュアル解禁✨

<Illustration:高野音彦(@icenotes)> pic.twitter.com/DLJmiutWmo

— ClariS☆スタッフ (@ClariS_Staff) July 31, 2021
---
Following the 13-episode first season aired in Japan in the winter of 2020, Magia Record: Puella Magi Madoka Magica Side Story Season 2 -The Eve of Awakening- is set to premiere on Crunchyroll on August 7 at 9:30am Pacific Time in the territories below.
Territories: United States and Canada; Latin America: Argentina, Anguilla, Antigua and Barbuda, Aruba, Bahamas, Barbados, Belize, Bermuda, Bolivia, Bonaire, Brazil, British Virgin Islands, Cayman Islands, Chile, Colombia, Costa Rica, Cuba, Curacao, Dominica, Dominican Republic, Ecuador, El Salvador, Falkland Islands, French Guiana, Grenada, Guadeloupe, Guatemala, Guyana, Haiti, Honduras, Jamaica, Martinique, Mexico, Montserrat, Nicaragua, Panama, Paraguay, Peru, Puerto Rico, Saba, Saint Kitts and Nevis, Saint Lucia, Saint Martin, Saint Vincent and the Grenadines, Sint Eustatius, Sint Maarten, South Georgia and South Sandwich Islands, Suriname, Trinidad and Tobago, Turks and Caicos Islands, Uruguay, Venezuela and U.S. Virgin Islands; Australia and New Zealand; United Kingdom, Ireland; and South Africa.
Trailer:
Key visual: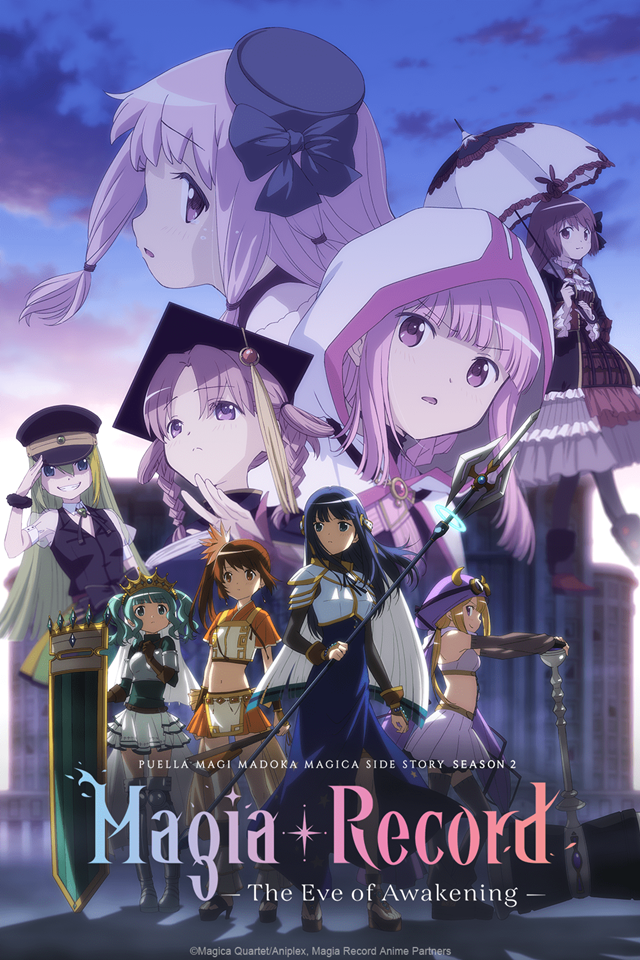 ---
Source: SACRA MUSIC press release
©SACRA MUSIC
©Magica Quartet/Aniplex, Magia Record Anime Partners