Godiego's iconic anime theme song will be featured again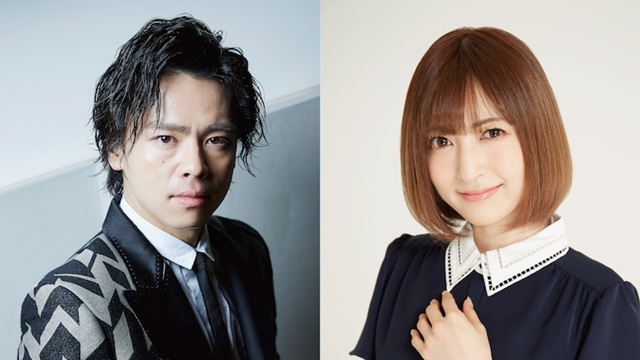 A musical adaptation of Leiji Matsumoto's sci-fi adventure manga series Galaxy Express 999 is set to be performed at Nihon Seinenkan Hall in Tokyo in April 2022, under the title Galaxy Express 999: THE MUSICAL. It will be a "complete version" of the story from the start of the journey into space to the farewell, including original episodes.
38-year-old singer-songwriter Akinori Nakagawa, who played the protagonist Tetsuro Hoshino in the manga's two straight play adaptations in 2018 and 2019, Galaxy Express 999 ~ Galaxy Opera ~ and Galaxy Express 999: Farewell, Maetel ~ My Eternity ~, will reprise his role again. He says, "I think that meeting Tetsuro Hoshino has given me a guideline for my own thinking. To that extent, Tetsuro Hoshino is a person who can have an impact on someone."
Meanwhile, the main heroine Maetel is newly played by 35-year-old Sayaka Kanda (the Japanese dub voice of Anna in Frozen, Yuna in Sword Art Online The Movie: Ordinal Scale). She is very happy with this casting, "After watching Galaxy Express 999: Farewell, Maetel ~ My Eternity ~, I felt that Maeter is an eternal being, so I am very honored to have this opportunity."
The script and lyrics of the musical are written by Ako Takahashi, and Yuuna Koyama serves as director. The music is directed by Mickey Yoshino (Godaigo keyboardist), who arranged the iconic theme song for the 1979 anime feature film, which will be also featured as the ending song for the musical.
/
‼️重大発表‼️
\

『銀河鉄道999 THE MUSICAL』が日本青年館ホールにて2022年4月 上演決定!!#中川晃教 さん #神田沙也加 さん演じる鉄郎とメーテルの旅が999号にて発車いたします????????????

どのような旅になるのか…皆様のご乗車お待ちしております????#銀河鉄道999 pic.twitter.com/Pw2hgSxcrv

— 銀河鉄道999 THE MUSICAL (@999_TheMusical) October 13, 2021
---
"Galaxy Express 999 ~ Galaxy Opera ~" DVD jacket:
"Galaxy Express 999: Farewell, Maetel ~ My Eternity ~" DVD jacket: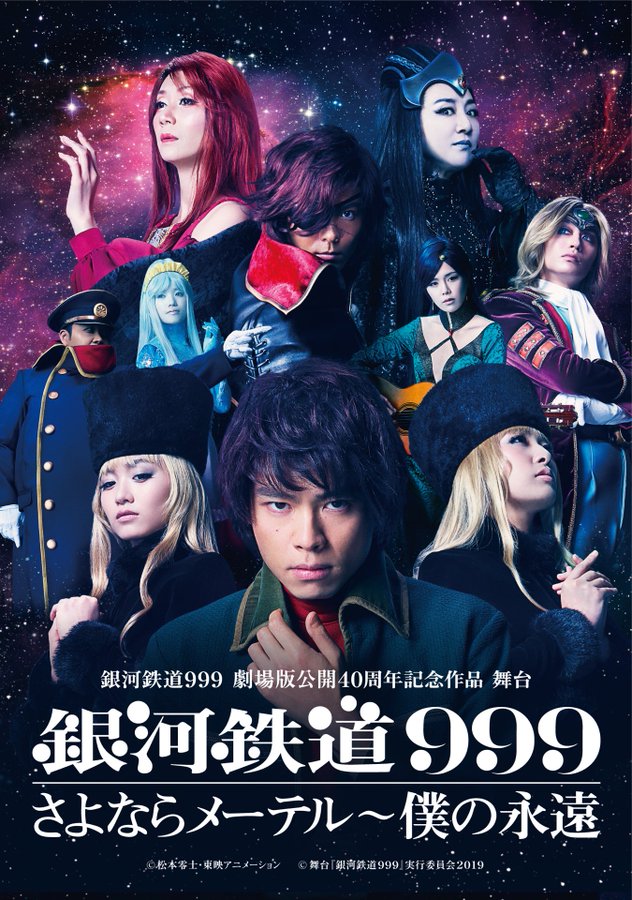 ---
Source: Age Global Networks press release
©Leiji Matsumoto, Toei Animation