Crunchyroll worked with artist Zzyzzyy to create anime-inspired cleats that will be worn in-game!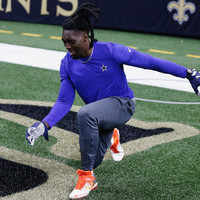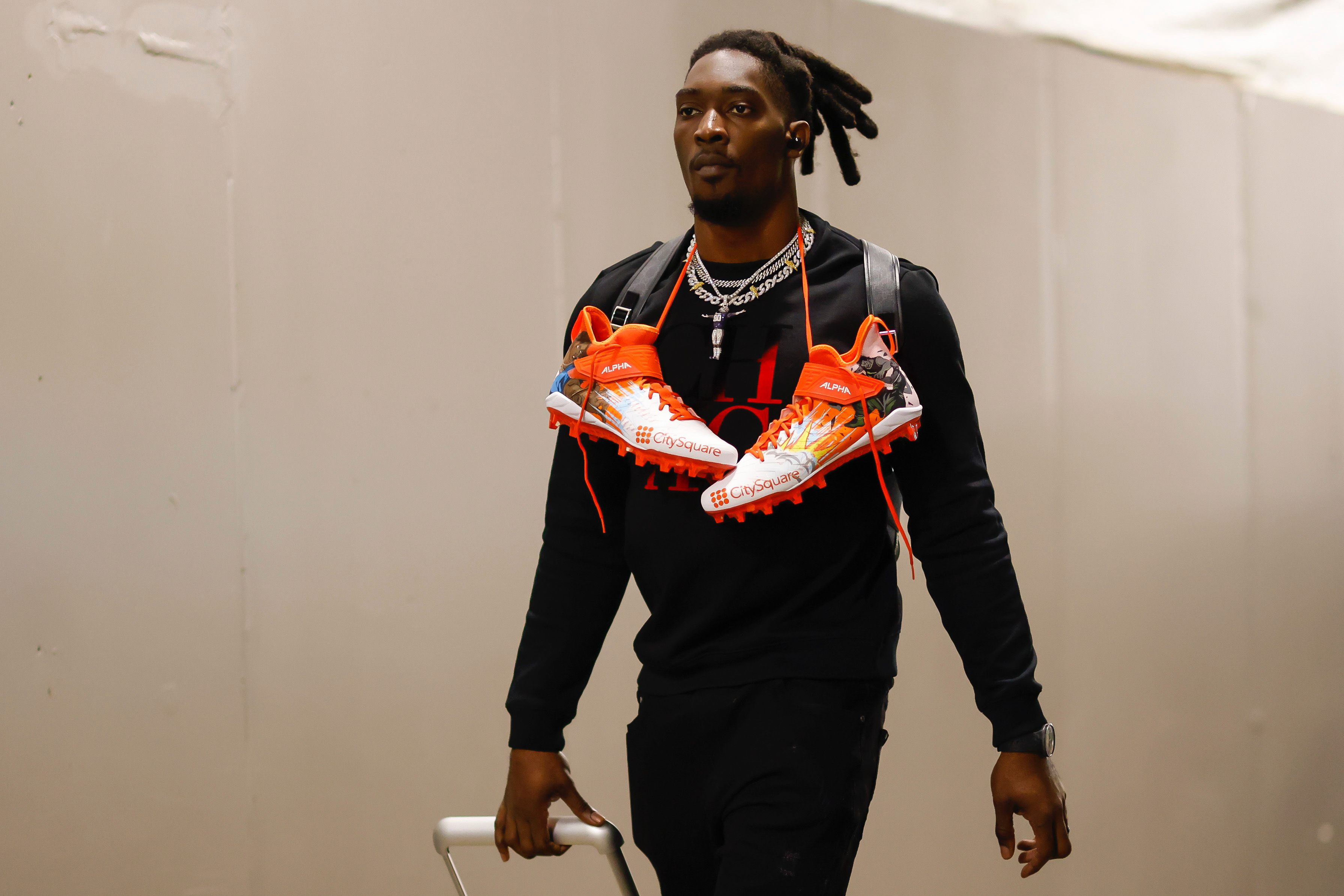 The NFL's My Cause My Cleats is an initiative that gives players an opportunity to take a cause they care about and spread the word, ultimately representing their chosen organization on custom-designed cleats. In the case of Dallas Cowboys Defensive Captain DeMarcus Lawrence, that organization is CitySquare, and he worked together with Crunchyroll to design two pairs of custom anime-inspired cleats depicting his passions and personas on and off the football field.
Through getting to know DeMarcus, Crunchyroll learned how the anime Dragon Ball played an inspirational role for him personally and in his growing love of anime. DeMarcus recalled a specific episode in which Goku received and accepted a large sum of money, and instead of seeking material things he continued to focus on training to improve himself as well as getting his son the best tutors, education, and resources he could find.
DeMarcus made a commitment to himself to embody that same mindset of Goku's, as DeMarcus has made a lot of money now as an NFL player, and instead of focusing on material items he's prioritized bettering his family's lives and the lives of those in various communities to be able to better themselves.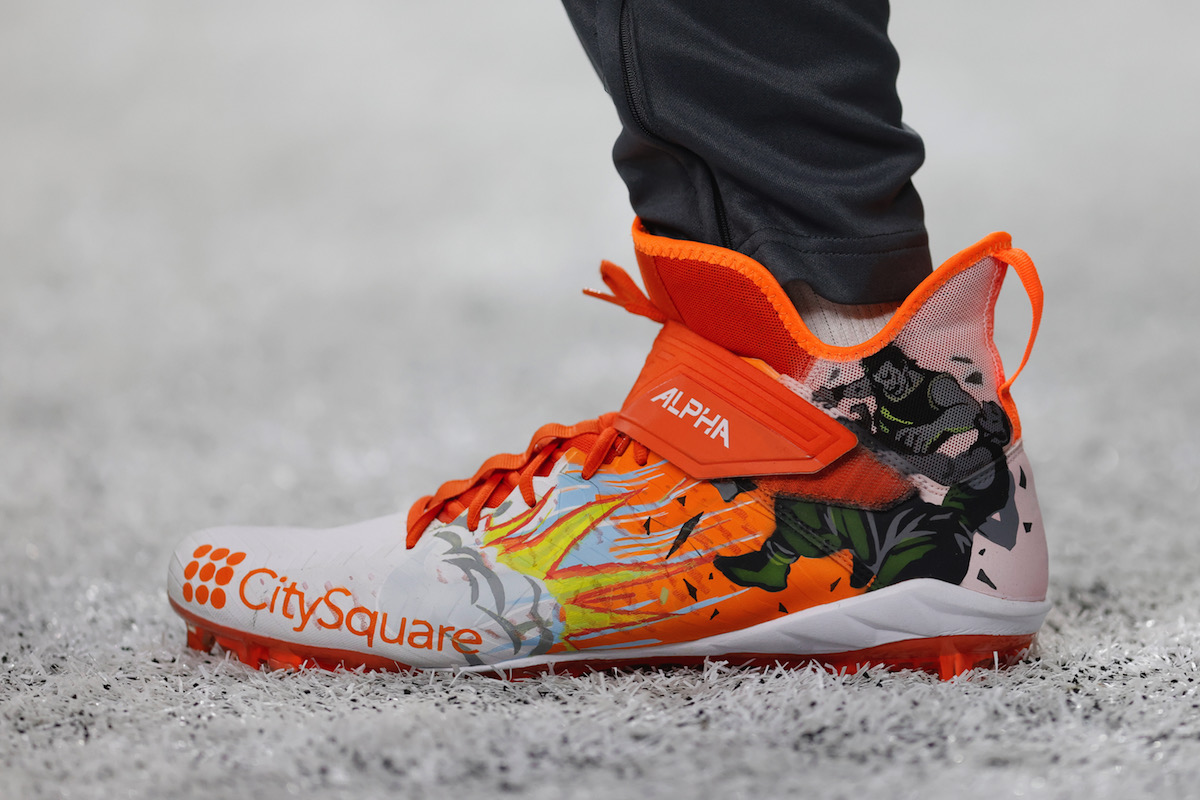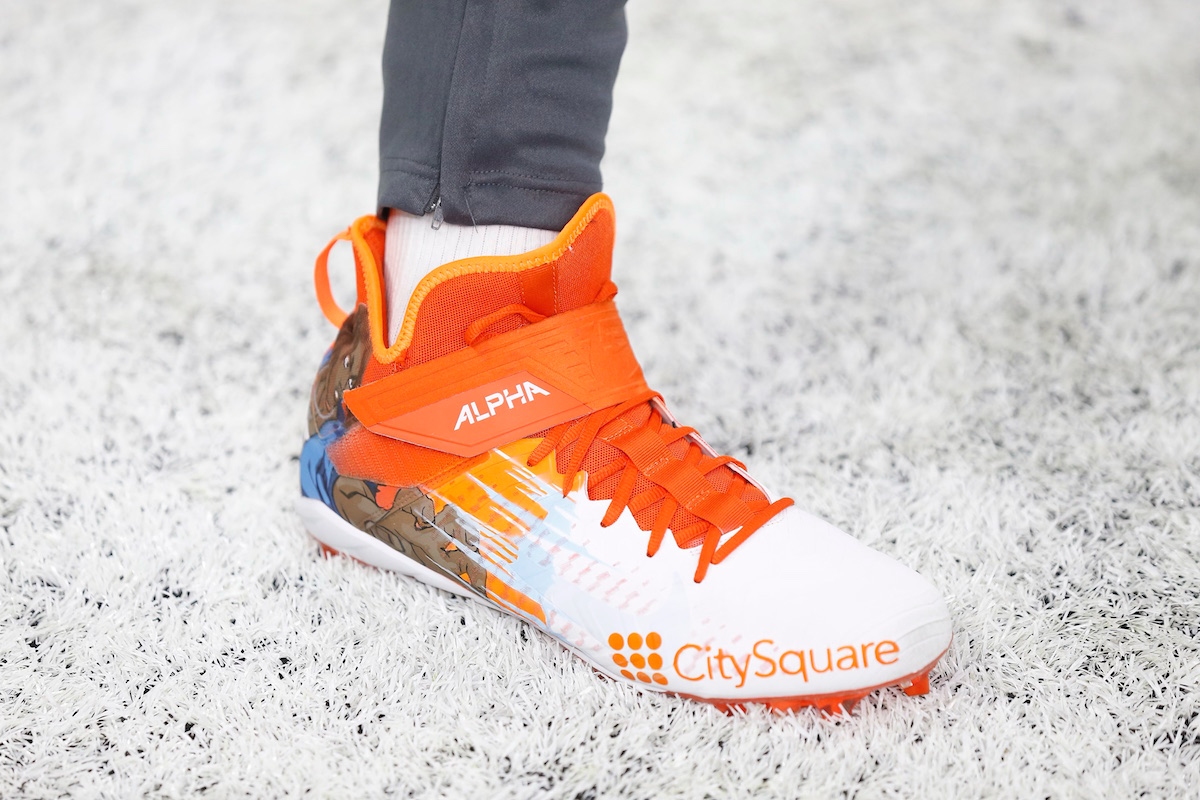 DeMarcus and Crunchyroll share a commitment of giving back together, which is why they decided to partner on his My Cause My Cleats initiative. DeMarcus brought this incredible opportunity and organization in CitySquare to Crunchyroll, and Crunchyroll was inspired to make a donation to CitySquare, which is a local non-profit in Texas that focuses on needs within the homeless community. Crunchyroll's donation ensures a Dallas family experiencing homelessness has stable housing for an entire year.
This first pair of cleats represent DeMarcus on the football field—with his strength and domination over his opponents on full display—while the second will represent his compassion and propensity for supporting others in need.
You'll be able to see the custom cleats on DeMarcus in action in games throughout the month of December, with the goal of bringing more attention to the incredible work CitySquare is doing, representing the Dallas community, and uplifting those in need.
Crunchyroll worked on the design of the cleats with artist Zzyzzyy, and CitySquare is auctioning off the cleats for donations. Drawings will close at midnight on December 16 and a winner will be announced on December 17, so now is a great time to enter for a chance to win and participate for a great cause!