Nasuo Age's one-shot manga "Happy Happy Endorphin" is available online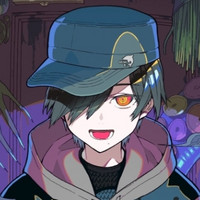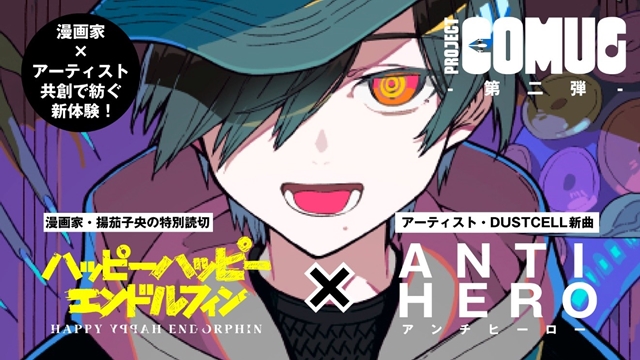 In collaboration with Shueisha's Shonen Jump +, avex entertainment is developing PROJECT COMUC, a collaboration project between up-and-coming manga artists and musicians, and a new collaboration work from its second phase has been revealed - an "ANTIHERO" music video by Misumi (composer) and EMA's (singer) two-member musical unit DUSTCELL and a one-shot manga "Happy Happy Endorphin" by Nasuo Age.
This project was born from the idea that Shonen Jump + with its "stories and pictures" and Avex with its "music" could combine their respective strengths to create a new format of entertainment contents by connecting manga (COMIC) and music (MUSIC). In its first phase, Ondoru Nukui from Shonen Jump + draw an illustration, and six young artists supported by Avex created a song to accompany the illustration.
RELATED: Shonen Jump + & Avex Entertainment Launch New Collaboration Project "PROJECT COMUC"
The theme of the project's second phase is "co-creation" by musicians and manga artists. As its first work, Shonen Jump +'s manga artist Nasuo Age drew a plot for a one-shot short story, and DUSTCELL created a song inspired by the plot. In this "co-creation" project, the two artists discussed their thoughts and feelings during the production process, and ultimately created a work of art for each other.
The manga "Happy Happy Endorphin" created through their collaboration is available on Shonen Jump + from January 27 at midnight, and the music video for the song "ANTIHERO" is available on DUSTCELL's official YouTube channel.
"ANTIHERO" MV by DUSTCELL: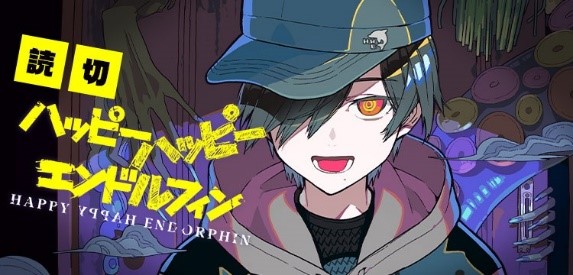 DUSTCELL / Nasuo Age: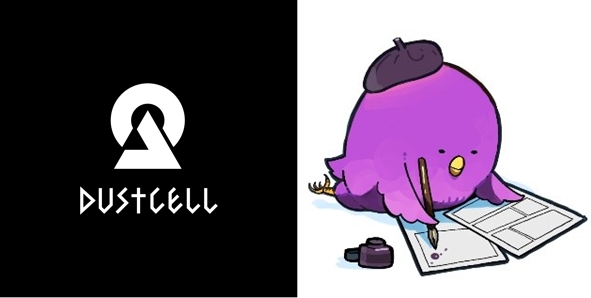 ---
Source: avex entertainment press release
©Nasuo Age/SHUEISHA