Kokuriko, NARUTO, Teni-Pri, Inazuma 11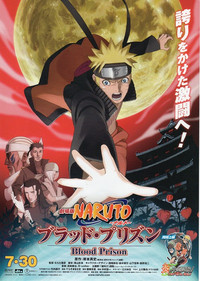 Today, July 16 in Japan, I (M.Komatsu) went to see Kokurikozaka kara/From Up On Poppy Hill, the newest anime film by Studio Ghibli. I found some flyers of the upcoming anime, tokusatsu, and live-action adaptation of anime/manga films in the theater, which you may like to see. I post the scans of them for your joy.
Here is the part 1, the anime films will hit the theaters in the second half of 2011 (not all of them).
Kokurikozaka kara/From Up On Poppy Hill (July 16) [official site]
NARUTO: Blood Prison (July 30) [official site]
The Prince of Tennis: Eikoku-shiki Teikyū-jō Kessen! (September 3) [official site]
Inazuma Eleven GO: Kyūkyoku no Kizuna Griffon (December 23) [official site]
© Chizuru Takahashi, Tetsurou Sayama/GNDHDDT
© Masahi Kishimoto,Scott/Shueisha/TV TOKYO/PIERROT/NARUTO Movie Production Committee
© Takeshi Konomi/Shueisha/NAS/Teni-Pri Project
© LEVEL-5/TV Tokyo/TOMY