Find your new favorite anime this fall on Crunchyroll!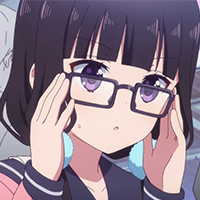 Hey there!!
My name's Andrea and I'm the social media coordinator at Crunchyroll. You might remember me from the MHA after school special or have seen me posting @softvillainy (and @Crunchyroll, too of course).
There's so much good anime this season, it seems a little tough to decide where to begin, so I decided to make a guide that might be helpful to you if you're feeling unsure about which anime to start with!
I've separated them by category and given a small snippet to give a little context for the show, itself. In all honesty, you can't really go wrong with any of these shows, but I've noticed that there are so many titles it might be tough to decide where to begin.
Hopefully this well help guide you to MORE anime than the anime you're already hooked on.
Let us know which anime YOU'RE enjoying this season in the comments!
We'd also like to take this opportunity to share another seasonal anime chart from Reddit user lookatook, who's been creating incredible seasonal charts for all late-night anime for the last few years as well. You can find his current season's chart here and his previous collection here.