An Inside Peek Into How the Winners Were Selected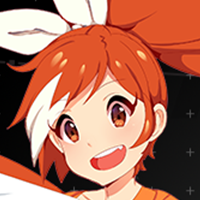 It's been a bit more than a week since the Anime Awards, and the dust has long settled with Made in Abyss standing tall as Anime of the Year! For this year's Awards, the winners of each category were determined by both our independant team of judges and the public, with equal weight given to both groups of votes. At the end of last week, we revealed who won the judges' vote on our weekly streaming show It's Friday, and thought it would be fun to compare the list of overall winners with the judges' picks right here!
You can check out last Friday's stream right here or just scroll down directly to compare the award winners with who the judges voted for!
Watch It's Friday! from Crunchyroll on www.twitch.tv
Best Ending


Best Film
A Silent Voice
WINNER: Your Name
In This Corner of the World
Girls und Panzer der Film
Kizumonogatari III: Reiketsu-hen
Fate/stay night: Heaven's Feel - I. Presage Flower


Best Score
WINNER: Made in Abyss
Little Witch Academia
Land of the Lustrous
Re:Creators


Best Animation


Best CGI
WINNER: Land of the Lustrous
Re:Creators
Inuyashiki
Judge's Pick:


Best Comedy
Best Slice of Life


Best Continuing Series


Best Boy


Best Girl


Best Villain


Best Hero


Best Drama


Best Action


Best Manga
Golden Kamuy Vol. 1
WINNER: My Lesbian Experience With Loneliness
My Brother's Husband Vol. 1
In This Corner of the World
Descending Stories: Showa Genroku Rakugo Shinju
Delicious in Dungeon Vol. 1


Anime of the Year
WINNER: Made in Abyss
Land of the Lustrous
Little Witch Academia
And there you have it! There was a fair bit of difference between the popular vote and what the judges picked, and I think looking at those differences gives us a fun, interesting look into how the winners were selected! Thanks for reading, and see you next Anime Awards!!
***
Cayla Coats is an Editorial Programming Coordinator at Crunchyroll and VRV. You can follow her on Twitter here!