"Cruising the Crunchy-Catalog" checks out the 2014 slapstick supernatural comedy from the author of "Yowamushi Pedal"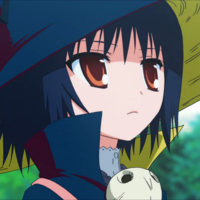 I Put a Spell On You...
Some anime shows come off as enchanting and some of them come off as cursed, and often it's difficult to tell whether a new series will be magical from the description alone. Let "Cruising the Crunchy-Catalog" be your friendly familiar. Each week we provide additional info and cultural context for a title in Crunchyroll's catalog to help anime fans decide whether or not they'd like to add it to their spellbook.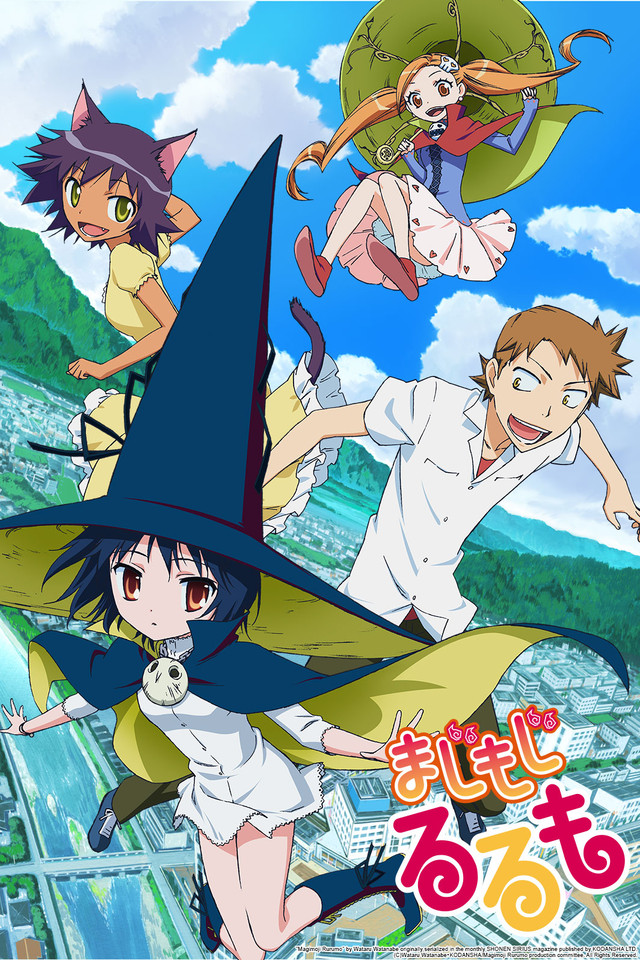 What's Magimoji Rurumo?
Magimoji Rurumo is a 2014 supernatural/slapstick comedy TV anime with direction by Chikara Sakurai and animation by J.C. Staff (Flying Witch). The series is based on the manga by Wataru Watanabe (Yowamushi Pedal), which is serialized in Kodansha's Monthly Shounen Sirius manga magazine. Crunchyroll describes Magimoji Rurumo as follows:
A boy named Kota Shibaki, who suddenly gets a bunch of magical tickets one day. Rurumo, a witch that was demoted to an apprentice witch, uses these tickets as training in the human world, and Kota can use these tickets to grant wishes, which are part of Rurumo's training. However, the catch is that each ticket that is used shortens Kota's lifespan, so will he help out Rurumo, even at the expense of his own life?
This description makes Magimoji Rurumo sound a bit darker and more serious than it ultimately is, because the issue of life-shortening magical tickets that grant wishes mostly takes a back seat to the high school comedy. Shibaki and Rurumo end up living together, and the series leans heavily into a pair of recurring gags.
"Seku-hara da."
The primary gag of Magimoji Rurumo is that the protagonist, Kota Shibaki, is an unrepentant lecher. Nicknamed "Hentai Shibaki" ("Shibaki the Pervert"), our hero rarely misses an opportunity to engage in all manners of dubious behavior, ranging from skirt-flipping to curating a massive library of pornography to purposely face-planting into women's breasts.
Although the situations are played for laughs and Shibaki is invariably punished for his misdeeds, if you're not comfortable with sexual harassment as comedy, you might want to steer clear, because Magimoji Rurumo gets a lot of mileage out of this style of humor.
When Kuuderes Attack.
The other recurring gag in Magimoji Rurumo is Rurumo's role as a "kuudere." In anime fan lingo, "kuudere" refers to characters – usually but not always female – who are cool, detached, and emotionless. Rurumo is all of those things, but she's also a serious pauper and a complete klutz, and her clumsiness and poverty result in all manner of ridiculous scenarios. Her cool demeanor doesn't match her staggering ineffectuality, and comedy results.
The Daily Lives of High School Witches.
Although the series focuses primarily on slapstick comedy, Magimoji Rurumo also has several episodes that explore a more dramatic structure, usually involving the burgeoning relationship between Rurumo and her contractor, Shibaki. Stories with abandoned kittens, jealous rivals, fragile friendships, and reality-warping enchantments all strike a somber note, so if you choose to watch, be prepared for Magimoji Rurumo to tug at your hearthstrings.
That Old Black Magic.
Crunchyroll currently streams Magimoji Rurumo in 79 territories worldwide, including the United States, Canada, Brazil, the United Kingdom, Australia, and South Africa. The series is available in the original Japanese with subtitles in English, Latin American Spanish, and Portuguese. Unfortunately, there currently is no North American home video release for the Magimoji Rurumo TV anime, and there is also no English language version of the original manga. What you stream is what you get.
Bursting with broad, physical comedy and a slightly ecchi atmosphere, Magimoji Rurumo isn't likely to appeal to everyone. Nevertheless, if the idea of high school misadventures with a full-time horny teen boy, his magical housemate, and her talking cat (with a Kansai accent) appeals to you and the series is available in your area, please consider giving Magimoji Rurumo a try.
Is there a series in Crunchyroll's catalog that you think needs some more love and attention? Please send in your suggestions via e-mail to [email protected] or post a Tweet to @gooberzilla. Your pick could inspire the next installment of "Cruising the Crunchy-Catalog"!
---
Paul Chapman is the host of The Greatest Movie EVER! Podcast and GME! Anime Fun Time.