Check out the best animation craft last week's anime had to offer!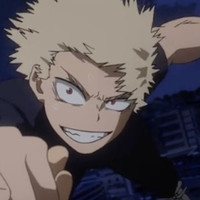 Our weekly recap of impressive animation sequences has got to start today with the work of the man who is currently likely the most popular Japanese animator, on arguably the most beloved action anime worldwide at the moment. When introducing the work of Naotoshi Shida on One Piece last time around, we pointed out that he's an exceptionally renowned artist among fans, to the point of having a big following beyond the niche of sakuga enthusiasts. That applies tenfold to Yutaka Nakamura, who reappeared in My Hero Academia after his mind-boggling depiction of Deku and Todoroki's climactic clash in the second season.
Although it's the upcoming episode 49 where BONES has concentrated all their power, the build up has been appropriately exciting. And that wasn't only thanks to Nakamura's flair, but also the contributions by other notable artists like ex-Toei star Yuki Hayashi, who shares a name with My Hero Academia's beloved composer. But how did Nakamura personally fare during the episode's stand-out sequence?
The truth is that his work this time around was slightly controversial, leading to some interesting debates. Don't get me wrong: Nakamura once again delivered an extraordinary setpiece that countless fans loved, and you'd be hard pressed to find a single viewer who wasn't impressed by his sheer technical mastery. But at the same time, it's undeniable that Bakugo's exaggerated leap feels a bit off in a context where he was supposed to be hemmed in – something that Nakamura himself is aware of, seeing how he's joked about the blasting off into the stratosphere.
The end of his sequence shows how, at the end of the day, it's all about crafting animation that embodies what you're trying to express. Rather than the spectacular explosion and flight, it's Bakugo's resolution when he accepts Kirishima's helping hand and the relief hinted in his smug face that will leave the biggest impression on me. Whether you loved the bombastic treatment or had grievances with the scene, it's always interesting to have discussions about exactly what we want from animation. As welcome as it is, technical excellence isn't the be-all and end-all!
My Hero Academia will return next week with even more animation power to wrap up this arc as it deserves, but if you don't want to wait to want to see an action series going all out, then you only have to look back at Black Clover #35. Last week's episode featured an endless barrage of thrilling fighting animation – sometimes rough around the edges, but as kinetic as it gets. Beyond all the skillful individuals who contributed to this spectacle, much about this is owed to series director Tatsuya Yoshihara – a true leader of digital animation in the industry, who personally handled some of the most impressive shots in this episode.
Most importantly, Yoshihara recruited all the star animators by himself, using social media and his own connections to gather this impressive team rather than relying on studio Pierrot's resources. Long running projects like this test his endurance, but as this episode shows, he can still put together something astonishing when he's given the chance.
If I were to highlight a key figure besides Yoshihara, I would go with the return of Yusuke Kawakami to Black Clover. Though he first bounced around studios like Pierrot and SHAFT without receiving much attention, Kawakami found his footing over the last couple years by exploiting the possibilities of digital animation. Ever since then, quirks like his usage of genuine three-dimensional space alongside hand-drawn 2D animation have left quite the impression on fans.
It's worth noting that Kawakami started off this project as its ace animator and contributed a huge amount of work to its first arcs, but eventually departed to work on other shows like Darling in the Franxx. He's yet to reveal whether he'll continue his freelance adventures or return to Black Clover on a more regular fashion, but fantastic animation is guaranteed either way.
Since we've mostly focused on special occasions for a couple of popular titles, I'd like to at least do a quick rundown of recent noteworthy moments in other series. Last Period showed us what happens when you gather action specialists like Shigeki Kimoto and Hiroshi Tomioka in an episode, even if your show is quite the goofy comedy. Not that humor and flashy fighting animation are at odds, though, as seen in this amusing scene in the latest episode of Dogakobo's Tada Never Falls in Love!
Business also proceeded as usual on other fan-favorites: the more active camera-work from last week's MEGALOBOX carried over to some degree to the next episode, while Darling in the Franxx was elevated by individuals like mechanical supervisor Isao Hayashi and Production I.G animation prodigy Yoh Yamamoto. Even Record of Grancrest War, a production that will make it to the finish line completely exhausted, had its moment of glory when the striking usage of shadowless visuals conceptualized by director Mamoru Hatekeyama were accompanied by the acrobatics of the most nimble characters. Quite the packed week!
---
Kevin Cirugeda is one of the founders of Sakugabooru and an editor and writer for the site's sister blog, Sakugablog. You can find him on Twitter shouting about children's anime, Messi (sometimes), and sakuga memes at @Yuyucow.