The legacy of the legendary director's Osamu Dezaki's signature shot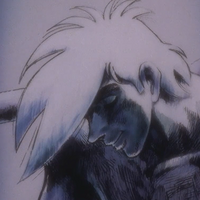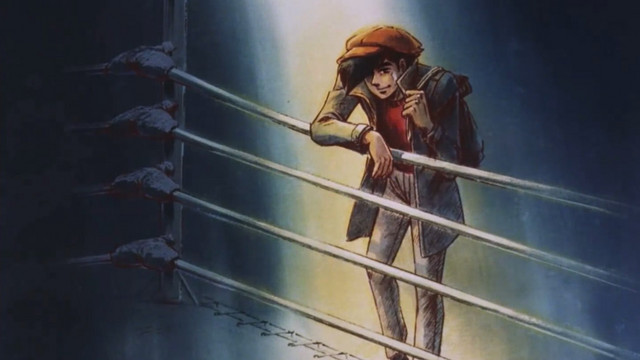 Thanks to Megalobox, lots of fans are discovering (and rediscovering!) Ashita no Joe. And as you're watching, you may find that certain shots... including that one final shot in particular... look awfully familiar. And it's for good reason. Director Osamu Dezaki, the guy behind Joe and many others, created the concept of the Postcard Memory. And in doing so, he not only added a new trope to the art of anime, but unwittingly created one of the most recognizable and referenced shots of all time.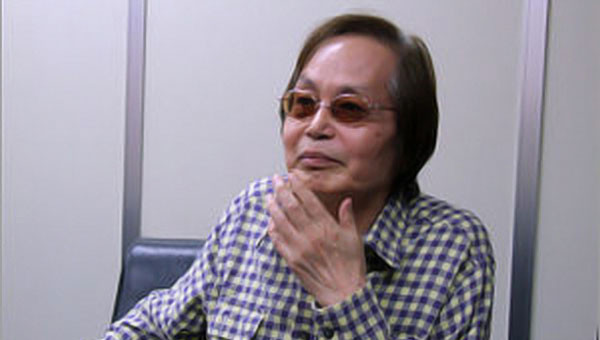 Osamu Dezaki became a manga artist when he was in high school, and joined the anime industry right at its inception. He was an animator and episode director for Astro Boy and a few other titles, before becoming director and scriptwriter for Ashita no Joe in 1970. Joe is still considered one of his greatest works, but he's had a hand in many others: The Rose of Versailles, Aim for the Ace!, Oniisama e, and Space Adventure Cobra, just to name a few. He even directed the American Saturday morning cartoon Mighty Orbots!
Dezaki's work is generally fairly easy to spot. He has a very specific way of playing with light and shadow, he loves his glitter (especially in shoujo series), and he makes heavy use of "Postcard Memories." As mentioned before, these shots are single-frame works of art, boiling down a moment to an image rather than an animated segment. They could be used to accentuate humor, sadness, romance, or action. And they were everywhere.
Here are just a few of Dezaki's own examples:
From Space Adventure Cobra: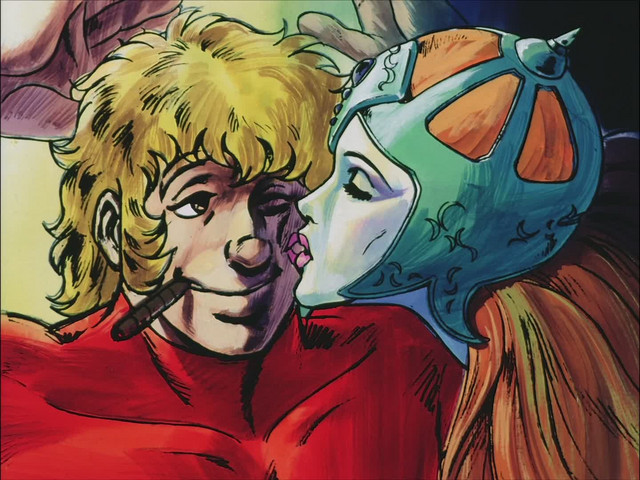 from Aim for the Ace!: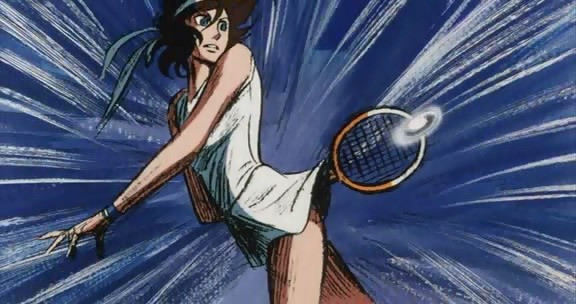 from Oniisama e: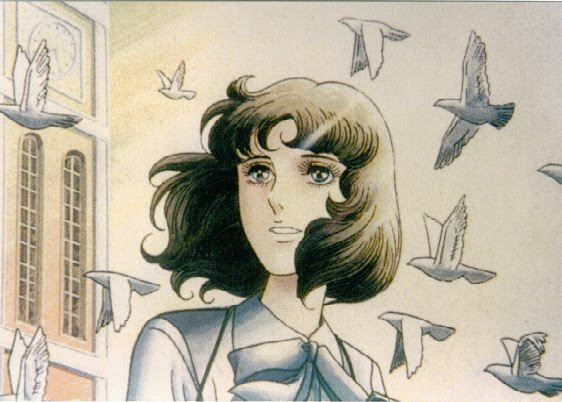 And again from Aim for the Ace!, because... well, Postcard Memories aren't always pretty: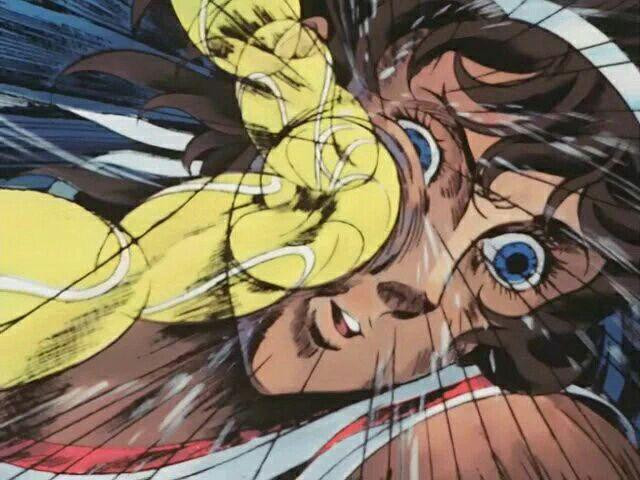 Unsurprisingly, many other studios ended up adopting the concept of Dezaki's Postcard Memories. While he brought the style with him when he directed episodes of CLANNAD and Lupin III, the style moved beyond him quickly. In fact, now that you've seen what we're talking about, a few probably come to mind, don't they?
Here, we'll help. Here are just a few Postcard Memories inspired by Dezaki in more modern series:
From Dragon Ball: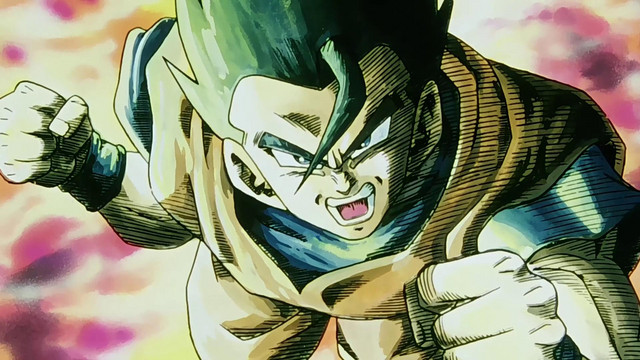 From Kill la Kill: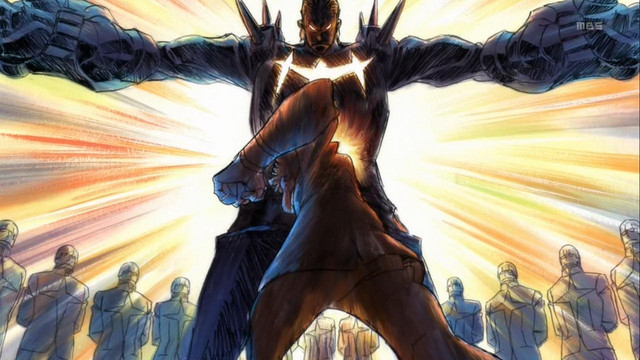 From the Shirobako show-within-a-show Andes Chucky:
And from Berserk: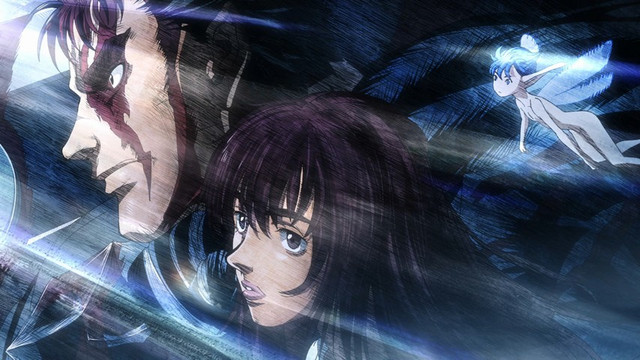 This is all well and good... it explains why we have those beautiful pastel (or pastel-effect) frames in anime. But what about that one shot?
Well, combine one of anime's most iconic tropes with one of anime's most iconic endings, and everyone's going to remember it for years to come.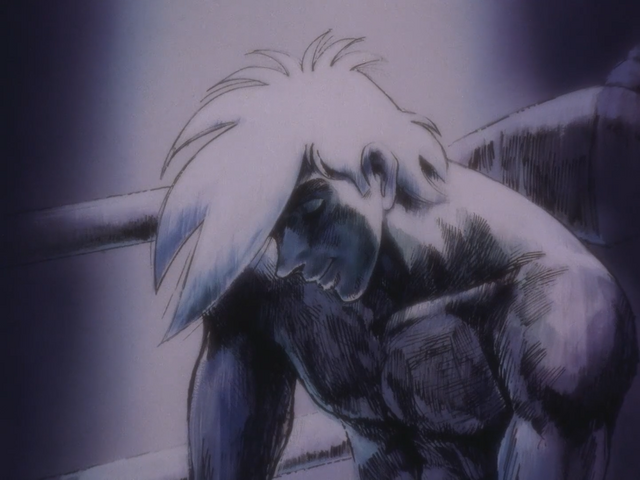 References to that famous final shot have been around for decades, for comedic and dramatic purposes. The shot has become shorthand for everything from legitimate character death to emotional defeat to just feeling like a big ol' wimp in the face of a struggle. Again, here's just a handful:
From Magical Girl Ore: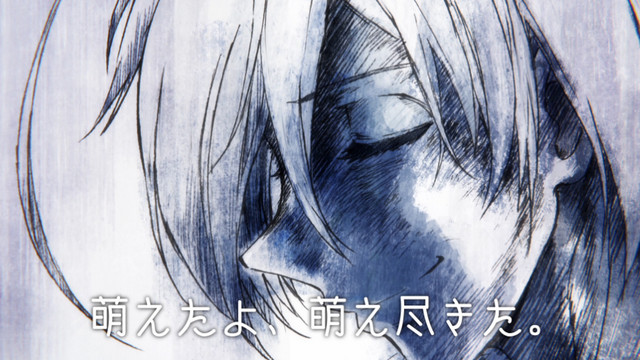 From The Troubled Life of Miss Kotoura: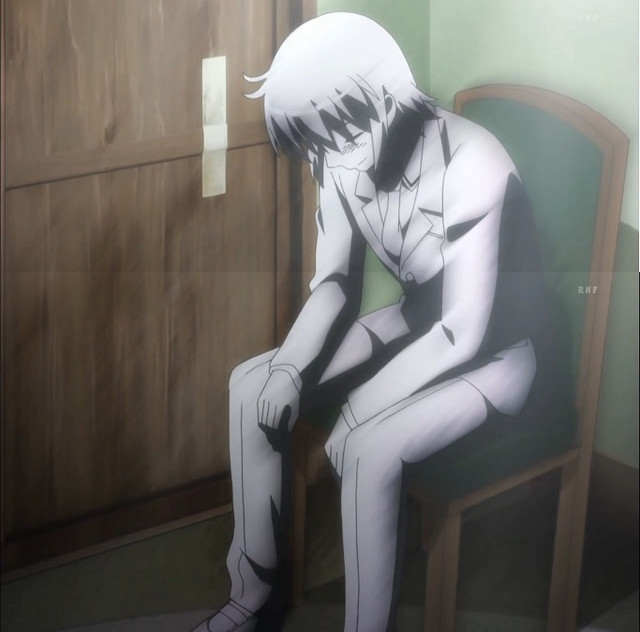 From Show by Rock!: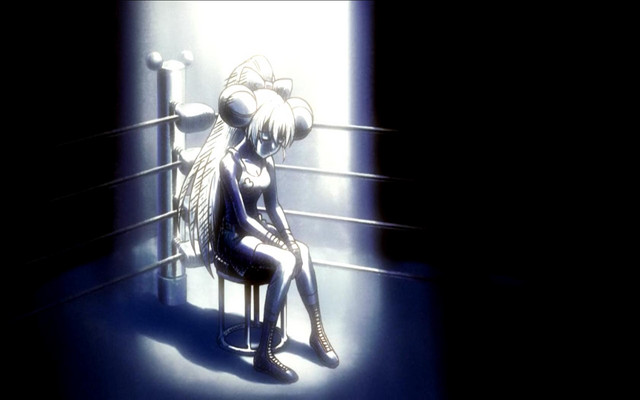 And, of course...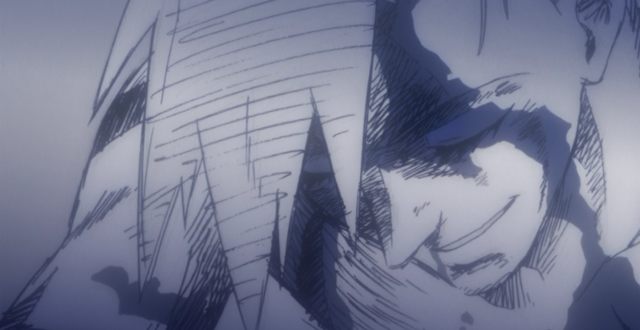 The moment itself is iconic, yes... but it's just one of many Postcard Memories created by Dezaki in one of his most memorable shows. And because of it we have not only an awesome moment to look back on, we also have a wide variety of new, original Postcard Memories from shows all throughout the decades.
Can you think of any others you've seen? Specifically... can you think of any more send-ups of that Ashita no Joe moment?
-----
Kara Dennison is responsible for multiple webcomics, and is half the creative team behind the OEL light novel series Owl's Flower. She blogs at karadennison.com and tweets @RubyCosmos. Her next book, Black Archive #21 – Heaven Sent, is currently available for preorder from Obverse Books.