Aritist and author, Yoshitoshi ABe, will be showing off the premiere of his new anime!
Crunchyroll Expo returns for its second year with another slate of iconic guests! Among them is an artist and author who helped define a generation of anime. Even if you don't know Yoshitoshi ABe by name, chances are you'll recognize his art. His character designs have appeared in many acclaimed anime, including one that rivalled the popularity of Neon Genesis Evangelion in the '90s.
ABe's soft, mysterious illustrations can be found in a library of manga, light novels, video games, art books, self-authored independent comics and, soon, you'll be able to find ABe in San Jose along with his newest project! Unfamiliar with his works? Take a look below for the origins of his ethereal style and the anime that have made him an industry icon!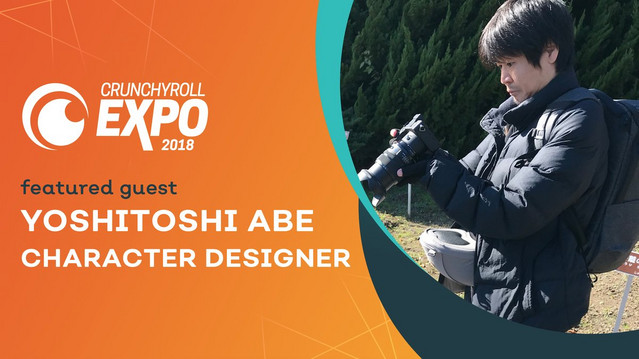 Born in Meguro, Tokyo, ABe has admitted that he didn't like drawing in school and was prohibited from watching TV and reading manga by his parents. In high school, a friend asked for his assistance making a manga--ABe felt so useless during the process that he enrolled in Tokyo National University of Fine Arts and Music where he majored in Japanese-style painting at age 19. It was only then that he started drawing in earnest and began making his own independent comics (or "doujinshi"). His third manga, Ame no Furu Basho, won the second prize in the Kodansha Summer Season Award in 1994.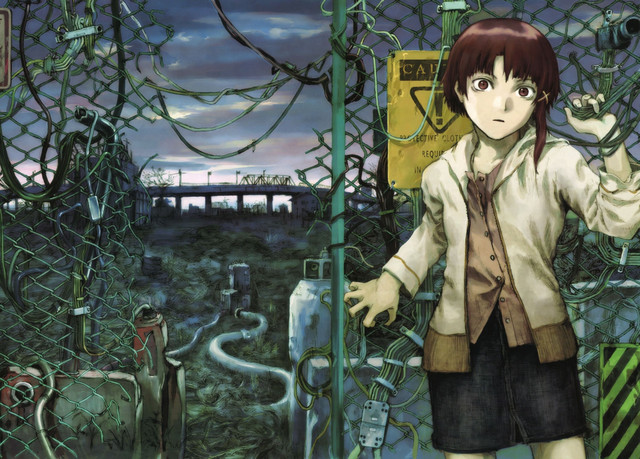 ABe was approached by a man who would become a recurring creative partner and launch ABe into international stardom, Yasuyuki Ueda. Impressed by the art on ABe's website, Ueda asked him to design the characters for an upcoming project of his which became the famous anime Serial Experiments Lain, a mysterious cyberpunk exploration of identity, reality, and divinity in the face of emerging technologies such as artificial intelligence and the internet. ABe and Ueda went on to collaborate on several more challengingly thoughtful series in NieA 7, Haibane Renmei, and Texhnolyze. Each of the series are acclaimed for their atmospheric settings made possible by thoughtful writing, excellent direction, and ABe's unmistakeable designs.
Even after achieving recognition, ABe has continued releasing own comics independently, avoiding traditional manga publishers except for a few notable works and collaborations. Although he hasn't spoken ill of the usual track for manga publishers, it's possible that weekly or monthly chapters just don't suit his style. When describing his doujinshi Haibane Renmei, ABe claimed the format provided him the freedom of releasing new content at his own pace, putting out another chapter whenever inspiration struck. More recently, he's branched out into using web-based publication platforms to release his works, such as Pochiyama at the Pharmacy and I am an Alien, I Have a Question.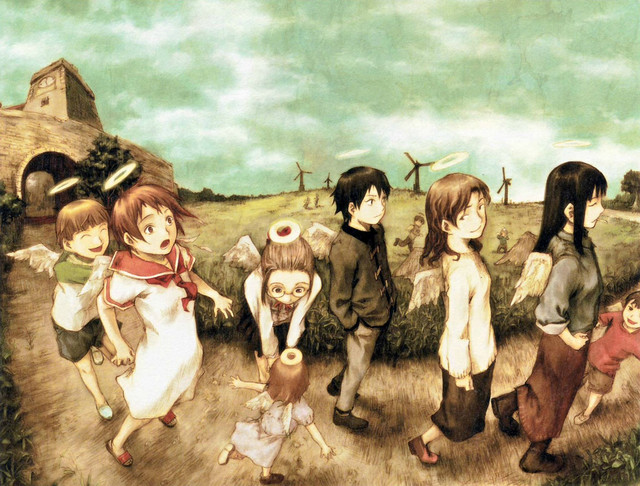 Although he may be most well known in the west by his work in anime, ABe is an accomplished comic artist and writer. After the conclusion of Lain, ABe and Ueda's next two works, NieA 7 and Haibane Renmei, were both adapted from ABe's doujinshi of the same names. Each otherworldly slice-of-life story has proven just as thoughtful as Ryutaro Nakamura's masterpiece in Lain. NieA 7 ambitiously tackled the twin concepts of discrimination and assimilation in an unconventional tale of a girl trying to get by in a world with aliens who live in a hierarchical social structure. Haibane Renmei was a placid tale of people going about their day-to-day in a purgatory between life and death, experiencing painful births and an uncertain fate beyond the walls of their community in what may have been an allegory for life itself.
His trademark style may come from this atypical background in fine art and his unique influences, often pictured with his own camera practicing compositional and architectural photography. Although well-known for his watercolors, ABe has made to sure familiarize himself with new mediums, sketching on both paper and his tablet. He claims he'd like to find unique ways to manipulate his watercolors on the computer. His muted colors are remarkable for transforming his placid images into either peaceful or unsettling images with some indefinable shift in his palettes. ABe's been vocal about his distaste for the bright colors used in most anime for drawing attention away from the central focus of the scene.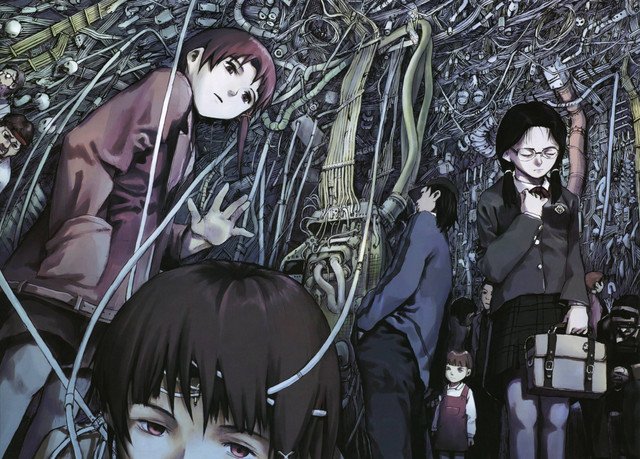 ABe's work defies the ordinary, which may be why his art has become some of the most sought after in the anime and manga industries. The reputation of the anime associated with his name is remarkable, which is why his visit to Crunchyroll Expo 2018 is particularly exciting. The upcoming thriller RErideD: Derrida, who leaps through time, the fifth anime ever to feature ABe's character designs in his almost 25 year long career, will be hosting its world premiere with ABe present for the show!
RErideD – Derrida, who leaps through time – Premiere Screening
Sunday 5:00PM - GB 220 C (Upper Level)
Crunchyroll Expo will be is a rare visit of ABe's to the United States, so be sure not to miss your chance to see him in the flesh! But, first things first, you've gotta get registered!
What's your favorite anime featuring ABe's work? Do you have one of his art books you'd like to get signed? Let us know in the comments below!
---
Peter Fobian is an Associate Features Editor for Crunchyroll, author of Monthly Mangaka Spotlight, writer for Anime Academy, and contributor at Anime Feminist. You can follow him on Twitter @PeterFobian.