Tender teen romance meets over-the-top action in this 2016 TV anime by Studio TRIGGER!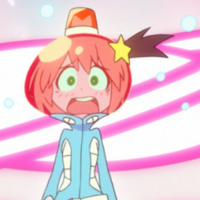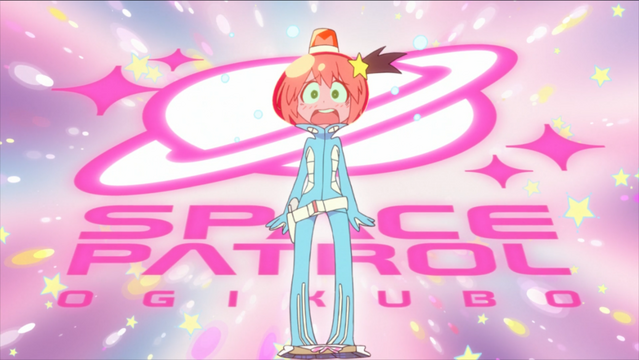 Lost in Space
In this goofy galaxy of ours, there are nearly as many anime to choose from as there are Space Ogikubos, and so each week "Cruising the Crunchy-Catalog" acts as your friendly neighborhood Space Patrol. By providing additional info and cultural context about a title in Crunchyroll's streaming library, we hope to help anime fans find their perfect match when searching among the stars for a new series to watch.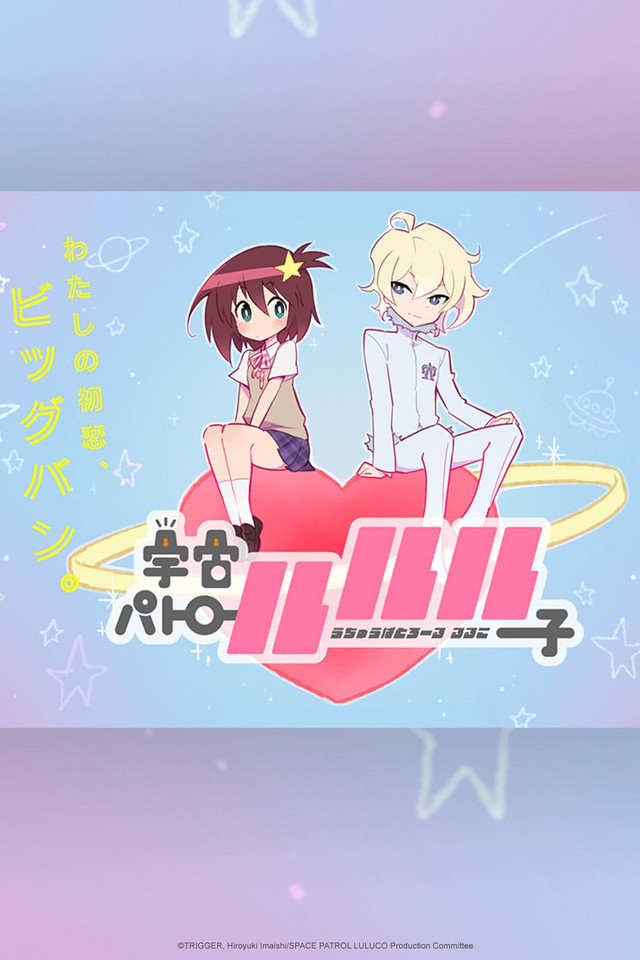 What's Space Patrol Luluco?
Space Patrol Luluco is an original, short-form TV anime from 2016 with direction by Hiroyuki Imaishi (Kill la Kill) and animation production by Studio TRIGGER (KIZNAIVER). Crunchryoll describes the series as follows:
Luluco is a normal junior high school girl whose father is a detective at the space patrol. One day, she visits the Ogikubo branch of the space patrol to save her father who is suddenly frozen. But she happens to be assigned as a space patrol by the chief director Overjustice. Wearing a space patrol suit with strange functions, will she able to save her father and keep the peace of Ogikubo from space criminals? And will she fulfill her life as a junior high school student, including love and study?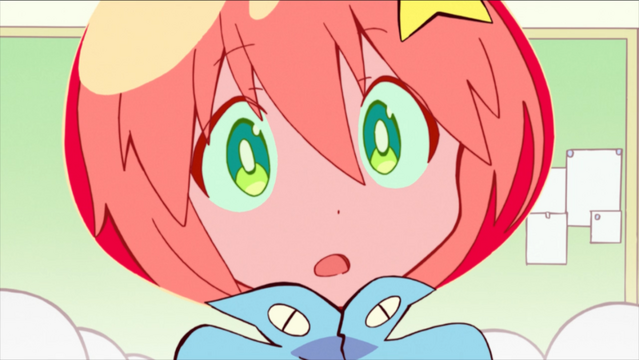 Luluco just wants to be an ordinary middle-school student, but quicker than you can say "singularity" she's press-ganged into the Space Patrol and deputized to dispense JUSTICE! for all manner of space high crimes and space misdemeanors.
The presence of a handsome new transfer named Alpha Omega Nova makes Luluco's heart go pitter-patter, and soon she's swept up in an planet-spanning adventure as she tries to recover her hometown, Ogikubo, which was shoplifted by space pirates and lost somewhere in the galaxy.
Giant Explosions! IN SPACE!
Studio TRIGGER and Hiroyuki Imaishi have built a reputation for fast, frenetic, and colorful works, and Space Patrol Luluco is no exception. Your typical teenage romance doesn't necessarily involve heroes that transform into high-powered laser cannons, ridiculous collateral damage, and epic fleet battles in space, but that's just how TRIGGER roles with Space Patrol Luluco. The exaggerated visual aesthetic and the fast-paced humor are two of the show's greatest strengths.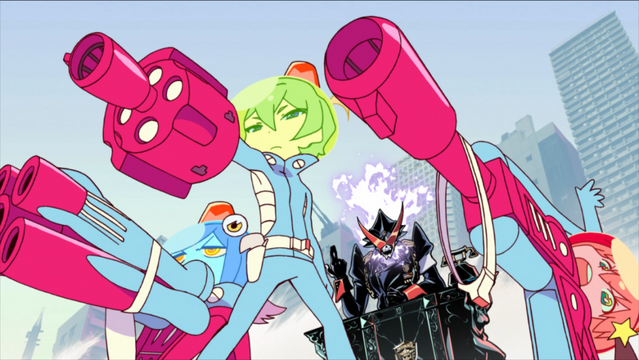 Why Be Normal?
Despite it's over-the-top presentation, Space Patrol Luluco has a lot going on thematically. The show uses astrophysics metaphors (first love is compared to the Big Bang), transformation imagery (the Judgment Gun Morphing pulls double duty as a combat power-up and a metaphor for puberty), and other symbolic language for an earnest exploration of the awkwardness and insecurity of adolescent romance.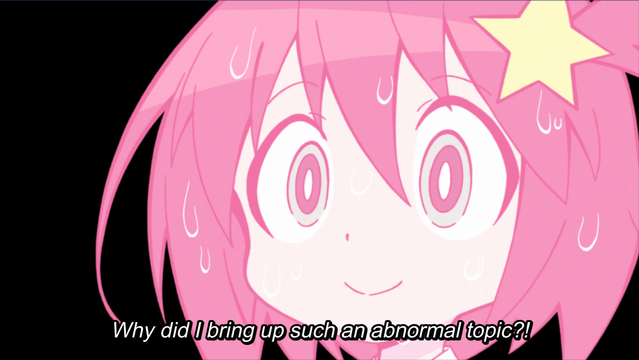 Space Patrol Luluco also has a very positive message about not getting so wrapped up in the appearance of "normalcy" that you forget who you are. Ultimately, it's the goal of every person to find their own Space Ogikubo, i.e. to become comfortable in their own skin and to realize that normal is what you make of it.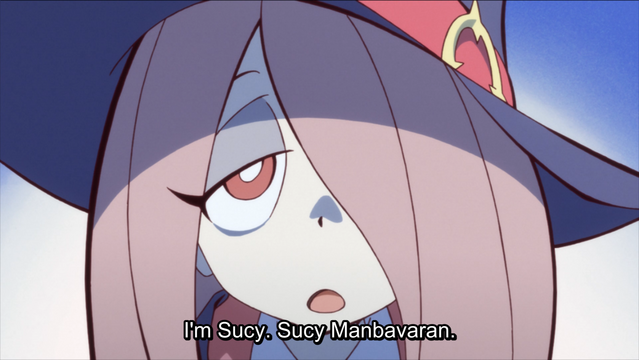 The Trigger Cinematic Universe.
Space Patrol Luluco also serves two other purposes: firstly, it unites many of TRIGGER's earlier works into a single, contiguous cinematic universe. The show not only features character cameos from other TRIGGER shows such as Little Witch Academia, Kill la Kill, Sex and Violence with Machspeed, and even Inferno Cop, but it also borrows musical cues and animation techniques from each of these shows when they make guest appearances.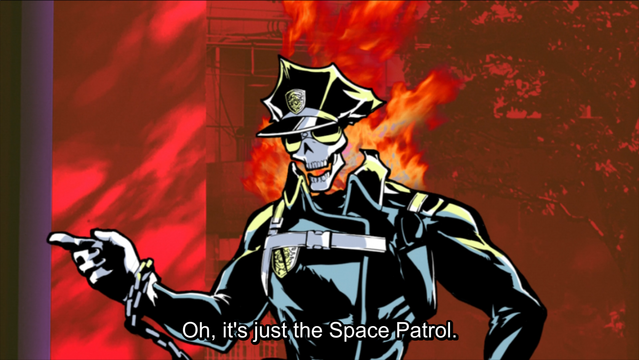 Secondly, Space Patrol Luluco serves as an origin story for Trigger-chan, one of Studio TRIGGER's three mascot characters.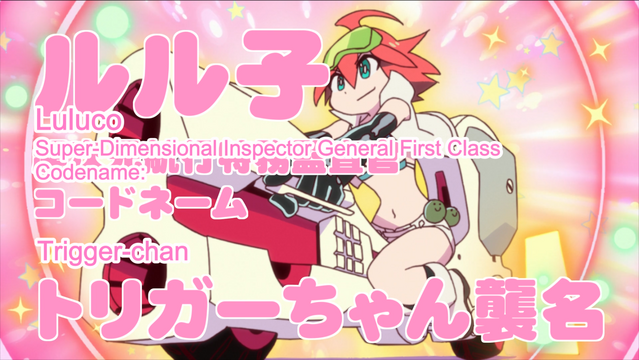 See You, Space Cowgirl.
Crunchyroll currently streams Space Patrol Luluco in 195 territories around the world, including the United States, the United Kingdom, Canada, Brazil, Turkey, South Africa, Australia, and New Zealand. The series is available in the original Japanese language with subtitles in English, Latin American Spanish, French, Portuguese, Arabic, Italian, and German.
Space Patrol Luluco is also released on Bluray in North America by Crunchyroll and Funimation.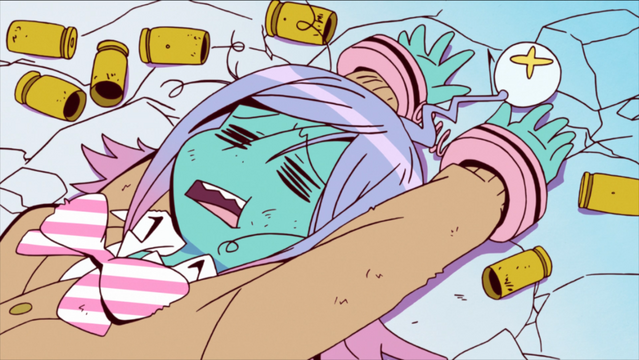 Equal parts boisterous and sweet, Space Patrol Luluco is a show with an outwardly silly premise but a sincere emotional core. For those that are unfamiliar, it also serves as a good entry point into TRIGGER's oeuvre. If you're in the mood for a series that is humorous and hopeful, if you like anime that packs a lot of punch into a short run time, and if the series is available in your area, then please consider giving Space Patrol Luluco a try.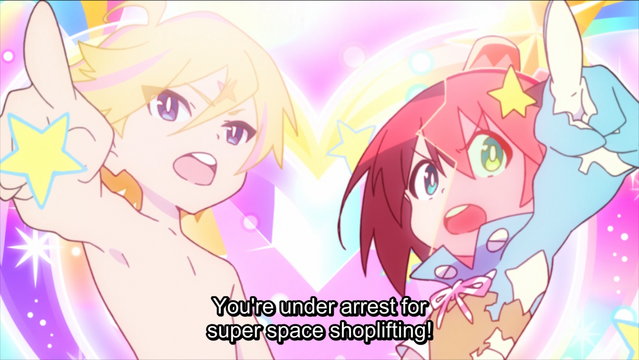 Special thanks go to patient space explorer Ariana Taller (ataller) for suggesting the subject for this week's episode of "Cruising the Crunchy-Catalog". Is there a series in Crunchyroll's catalog that you think needs some more love and attention? Please send in your suggestions via e-mail to [email protected] or post a Tweet to @gooberzilla. Your pick could inspire the next installment of "Cruising the Crunchy-Catalog"!
---
Paul Chapman is the host of The Greatest Movie EVER! Podcast and GME! Anime Fun Time.