I've heard of werewolves eating a lot of things, but not tiramisu!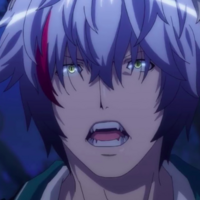 Phantom in the Twilight is the kind of show I think a lot of people have been sleeping on. It's seems to be catering towards the kind of audience who would love something spooky and mildly trivial, like Ouran High Host Club. Is it the most in depth comprehensive show I've ever watched? Definitely not, but the characters are fun and the plot is moving along quite nicely. What's not to love about a classic magical girl scenario, escpecially when the magical girl in question that happens to be surrounded by attractive men? For me, though, the draw of this show is definitely the food! Luke, a werewolf, happens to be really into Italian cooking. As someone who's always looking to cook lots of diverse food, this is something like a godsend for me. What can I say, I've made curry A LOT in my career as a food blogger! So far, he's made a tasty pasta dish, an affogato, and one of the other characters, Vlad (he's a vampire), makes specialy tea. All of this was well and good, and then Luke made some tiramisu.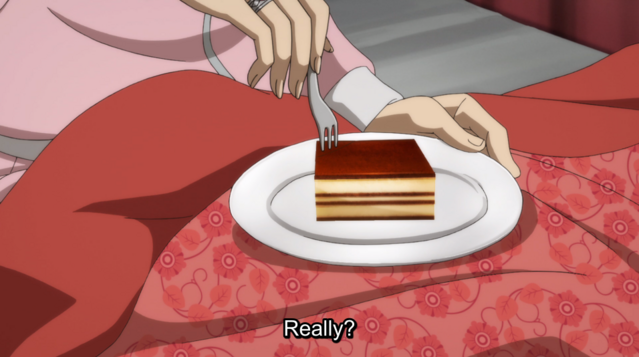 Oh boy, people, what can I say? Tiramisu was one of my holy grail recipes. I never thought I could make it because while I like the dessert, I don't like coffee and it seemed overly complicated. I was better off buying it, I was sure. It seemed out of reach for me. But when I came across this dessert, I knew I had to make it. This was my chance!
As with most recipes that I think will be complicated, once I broke this one down and looked at each step, I realized that it was actually a pretty easy recipe to accomplish. The most difficult part is making the custard filling, which has to be cooked over a double boiler. As long as you whisk quickly, and keep the water steaming, even this step isn't too difficult to do. The best part is, if you mess it up, you can always sieve it to get any cooked egg lumps out. It's a really forgiving recipe, which is awesome if you're prone to making mistakes.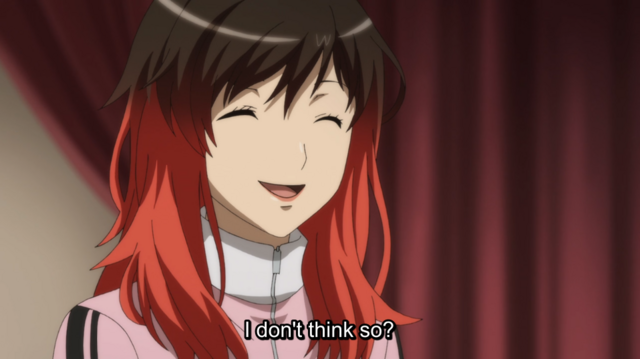 If you've never had tiramisu, it is a coffee flavored dessert, combined with the sweet-bitter taste of cocoa and the creamy richness of egg custard. The main component, ladyfingers, are Italian cookies so named because of their long and slender appearance- like a lady's fingers (supposedly). Once doused in a strong espresso mixture, they soak up the liquid and soften up amidst pillows of cream in the fridge. I am not a huge coffee fan myself, but I find the combination of bitter coffee with sweet cream to be exceptionally tasty.
If you want to eat like a werewolf, albeit a fancy werewolf, you simply must make this recipe! Watch the video below to see the full process.
---
---
Ingredients for Luke's Tiramisu
(Adapted slightly from this recipe)
-4 medium egg yolks
-1/2 cup granulated sugar
-1/3 cup Marsala wine
-16 oz mascarpone cheese
-1 cup heavy cream
-2 cups espresso, cooled
-3 tbsp brandy
-3 tbsp powdered sugar
-44 Savoiardi ladyfingers
-Unsweetened coco powder (garnish)
---
To Make Luke's Tiramisu
1. Heat up a pot of water until boiling. In a bowl, add in the egg yolks, sugar, and Marsala wine. Place over steam, and whisk about five minutes, or until thickened and creamy.
2. Take off the steam, and whisk in mascarpone cheese. Run through a sieve to remove any cooked egg bits.
3. Whip cream into stiff peaks. Fold through the custard mixture so it's light and airy. Set aside in a fridge.
4. Set out a 9 x 13 inch pan. Add the brandy and powdered sugar to the espresso and mix together. One by one, dip ladyfingers into the coffee mixture and lay into pan in rows of 11. Move quickly, or the ladyfingers will soak up too much liquid and will begin to disintegrate.
5. After the first layer, spoon over half the custard mixture. Spread in an even layer. Then, lay down another layer of espresso soaked ladyfingers. Top with remaining custard, and smooth flat.
6. Place cocoa powder in a tea strainer. Sprinkle over the top of the tiramisu. Cover with plastic wrap or foil, and set in fridge at least 6 hours or overnight.
7. Serve chilled!
---