Our top 5 recommendations for those who want to keep learning and laughing after Summer!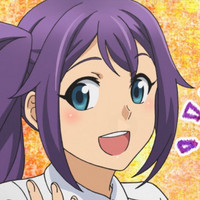 As we welcome the new shows at the Fall, we must also bid a fond farewell to many of our Summer favorites. Among the standout titles of the season, Cells at Work! bay have been one of the most unique, drawing attention from educators and doctors alike with the way it cleverly fit lessons in human biology into its charming subplots. Although we're all sad to see it go Cells at Work! isn't the only anime with a lighthearted tone or a dedication to informing its audience alongside its entertainment.
If you're finding yourself homesick for the adventures occurring within your body, I've prepared a list of other anime that can provide the same carefree romps or scratch that intellectual itch. Although not exactly the same, you may be surprised how close some other anime have come to Cells at Work's delightful premise...
Probably the closest on this list for being an edutaining comedy featuring anthropomorphized microscopic organisms. Tadayasu Sawaki is a first-year student attending an agricultural university with the magical ability to see and speak with microorganisms, which is used as a vehicle to show biological processes like how yeast break down sugars to produce alcohol "live" as the students and faculty of the university provide a play-by-play. It even has an adorable opening with 3D microbes running around real-life environments!
A personal favorite of mine, this short episodic series features one psychological subject per episode with the zaney cast exploring its various causes and presentations. Definitely the least narrative on this list, the show focuses more on being informative by having various characters in labcoats provide lessons with a ton of imaginative visual aids. Bit of a warning that it does get into some more mature topics, although the anime valiantly maintains its upbeat tone no matter the subject matter. Also, it features a cameo by Ladybeard.
The iconic creator of Fullmetal Alchemist pivoted from her shonen battle series into a slice of life taking advantage of her unique upbringing. Hiromu Arakawa grew up on a dairy farm before starting her career as a mangaka and makes use of her first-hand knowledge of animal husbandry to tell the heartfelt comedy taking place in the fictional Ooezo Agricultural High School. In addition to personal drama, the series is jam packed with information about modern farming techniques as part of Arakawa's quest to instill in her audience a deep respect for the work that goes in stocking our local grocery stores.
Although less focused on biological sciences, no less research went into building the amazing story of Space Brothers. Following two brothers who dreamed of going to space as children, this tale takes you through the start to finish of becoming an astronaut. From training and testing to determine eligibility to the specifics of putting together a mission and selecting candidates all while providing a longitudinal history of space travel. The surprisingly goofy cast overcome all these trials to get to space that makes it impossible not to feel the magic of reaching for the stars.
Perhaps one of the greatest slice of life anime ever produced also sneaks in a ton of fun camping facts, covering everything from equipment to food considerations for people looking to rough it in the wild outdoors all while showing off some of the most choice camping spots with a great view of Japan's famous Mt. Fuji. The general beats of the show aren't far off either, with the clumsy Nadeshiko chancing upon the more self-sufficient Rin and both experiencing adventures together and apart along with a fun and endearing cast. Of the list, it definitely nails the same fun-loving innocence of Cells at Work! the closest.
The amount of informative anime may surprise you. If food is more your thing, there are plenty of cooking anime that inform while entertaining including Yakikate!! Japan, Food Wars!, and Ms. Koizumi Loves Ramen Noodles. If you're wanting something less information dense but with the same carefree feel, there is always Flying Witch and Tanaka-kun is Always Listless. Or, if you want some drama to go along with you data, you can learn a bit about medieval economics with Spice and Wolf.
That's all for the list! I hope one of these anime can cover that Cells at Work-sized scrape. Did any of the selection soothe that anime abrasion? Do you know of any other good anime substitutes? Hoping any new season titles salve that same itch? Let us know in the comments below!