All transgender characters in anime should be more like Lily Hoshikawa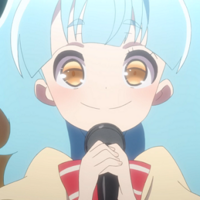 Dear Lily Hoshikawa,
Idol anime shows have never really been my thing, but Zombie Land Saga seemed too cool not to check out. Then I found out you were a transgender girl. Knowing that you're trans and living your afterlife to its fullest really struck a chord with me. After all, I'm a trans person too, and I feel we have a lot in common.
Learning about your origin story was really interesting. Becoming a child actress to make your father happy was a sweet gesture, and you definitely stood out as a drama star. I was sad to see that you died and were separated from him, but I'm glad you were able to reach out to him after becoming a zombie idol. It's wonderful to know that your dad is still there for you.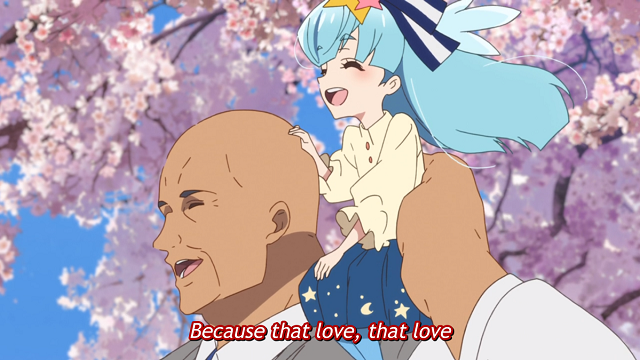 But what truly tugged at my heart was how strongly I could empathize with your trans experience. You were born as Masao Go and assigned male at birth. When you became a star, you changed your name and were more comfortable identifying as Lily the actress. Becoming a man terrified you, and you even died over finding a small stub of peach fuzz on your face. As a zombie, you can remain who you are as Lily and you even scold others who dare to use your deadname, the name you discarded after your transition. I was so moved by your firmness in your gender identity. I certainly could've used someone like you as a role model when I was a kid.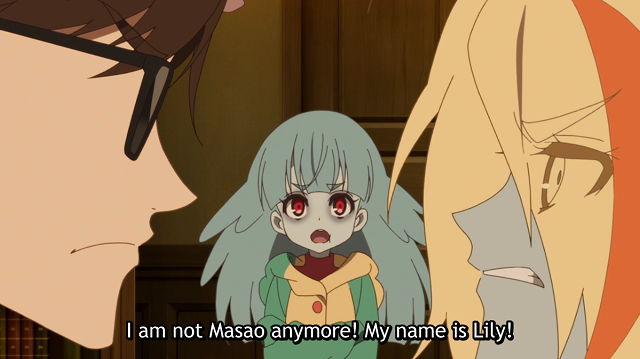 I grew up as a closeted trans person and was also assigned male at birth, so I resonated almost immediately with your dysphoric struggle. When I hit puberty, I shared your encroaching despair with hair growing where it didn't use to. I was deathly afraid of my voice dropping and sounding more masculine. The changes that I knew would start happening with my body made me feel uneasy in my own skin.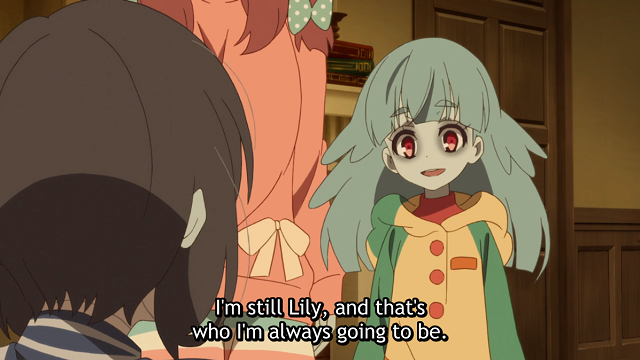 I've been watching anime for as long as I can remember and I never really found a character I could relate to over my gender troubles. That's why I'm so grateful to know that you're here. These days, I'm settled a little more comfortably as a trans person, but I saw a lot of myself in you and the turmoil we shared. You gave me a little push to be more expressive with my gender identity. I'll always appreciate that.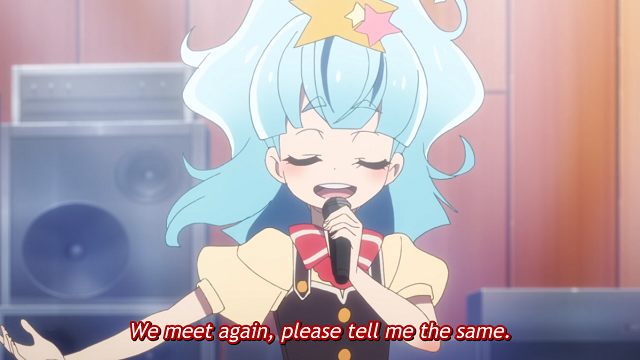 I wouldn't claim that anime has been completely devoid of transgender representation, but I may go so far as to say that your story set a new standard for it. You may be the tiniest idol in Franchouchou, but you stand tall as a proud trans girl that my younger, more closeted self would've appreciated. You protect your identity, accept no substitutes, and do your best to live happily ever after, albeit as a zombie.
If anyone working on an anime wants to include a tasteful story about trans people in the future, they should look no further than your wonderfully-inspiring tale as a guideline on what to do right.
Sincerely,
Your Newest Fan
What did you think about Lily's story? Did you feel represented by her transgender experience? Have you been keeping up with Zombie Land Saga? Let us know in the comments!
---
Carlos is a freelance features writer for Crunchyroll. Their favorite genres range from magical girls to over-the-top robot action, yet their favorite characters are always the obscure ones. Check out some of their satirical work on The Hard Times.