A look at a couple of the Alice in Wonderland references in Sword Art Online: Alicization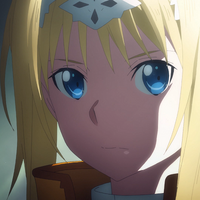 It should be a surprise to no one that Lewis Carroll's Alice's Adventures in Wonderland has a large influence on modern pop media, if not pop media in general. It's undoubtedly had a hand in everything from classic films and books to the development of the way authors write fantasy stories. With that said, it's no surprise that Carroll's story has influenced plenty of anime all the way up to the most recent installation in the Sword Art Online series: Alicization.
However, despite wearing Alice references on its sleeve, proud to display one of its primary influences for the world to see, it changes a few things ever so slightly for reasons that can be a bit tricky to figure out. So, what exactly does Alicization change, and what might be the cause of these alterations? Let's take a look at a couple of the ones given to us in the first episode and pinpoint an answer!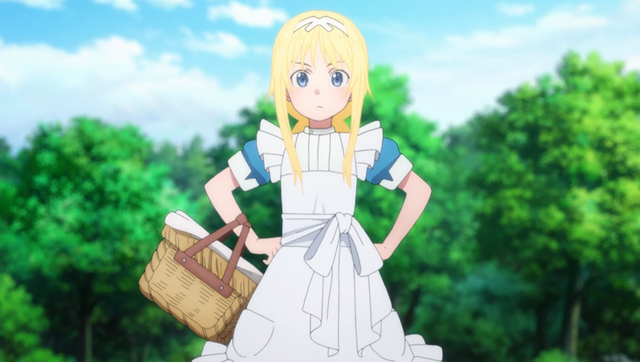 First thing's first, let's hit on the virtual world being explored this time around in SAO, the so-called "Underworld." While Asuna is quick to point out that this name could come from Alice's original title when its manuscript was first submitted as Alice's Adventures Under Ground, it seems a little strange to go straight for this name. After all, where does the "world" part come from? Why not call it "The Underground?" Heck, why not just "Wonderland?" It's not like that name is affected by copyright or Alicization is hiding its inspirations.
Well, turns out that a few other authors have decided to be a bit creative with the world Alice goes to in Alice in Wonderland. After all, the only real name the setting is given is via its title, and even then when the title is translated to different languages it can show how much "Wonderland" is less a proper noun and more a description. For example, in Japanese the title becomes Fushigi no Kuni no Alice—getting rid of "Wonderland" entirely just to call the world a "strange land" instead. With that said, it's no surprise that Reki Kawahara wasn't the first to think of using the original manuscript title to rename the setting.
From old stories to things as recent as the 2010 Tim Burton Alice in Wonderland film, other pieces of media have been using "Underland" as the name of the setting as late as 1920. Even though the ninth volume of the Sword Art Online light novel that started the Alicization arc was published before the most popular use of the name, the aforementioned 2010 movie, in the same year just a few days earlier, it wouldn't be too far fetched that Kawahara found other uses of the name and took it as inspiration or if he just coincidentally landed on the same name as others like Asuna said. But what about the "world" part? Well, a mere land isn't as grand and fitting for a fantasy adventure as a world is. Or, perhaps Kawahara wanted to mix it up a little and used another English word as a poke and nod to say bad things are going on here.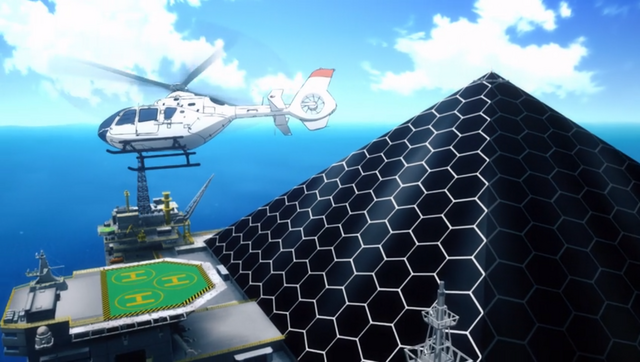 After our setting, we have the company responsible for our trapped in a digital world scenario this time around, Rath. Named after so-called mome raths from Through the Looking-Glass, this one is a bit interesting since throughout the whole story, the words "mome rath" only appear twice in a poem and once when Alice asks what they are. As such, their appearance can only be inferred from a single illustration by John Tenniel and their description by Humpty Dumpty as green pigs, which makes Asuna's claims that "some say it's a pig while others say it's a turtle" a little bit hard to verify.
What makes it even more rough is that mome raths have appeared in several Alice themed pieces of pop media and have more or less used the fact that their appearance is somewhat up in the air to their advantage. From pig-looking creatures like originally depicted by Through the Looking-Glass to Disney's depiction of them as small armless creatures, what exactly a mome rath is has no real consensus in a pop media sense as everyone sort of just does as they please with the creature. So, while the word "turtle" never shows up a single time in Through the Looking-Glass (yes, I checked), there's quite a bit of leeway here. Even though it may not be a popular depiction, anyone can say the mome rath looked like a turtle and they're just as valid as any other depiction.
Why this matters is because as jam-packed Alicization is with its references and inspirations from Carroll's works, of course Rath has to go all-in and name their military fortress in the middle of the ocean the Ocean Turtle to scream how much they love classic children's literature. Mome raths just seemed to be an odd reference to make of all the possibilities in a Through the Looking-Glass inspired story—Kirito could have ended up fighting an evil monster named Jabberwock or found a legendary sword called the Vorpal Blade. So, while turtles may not be in Through the Looking-Glass at all, and Alicization could have just made a different reference, the definition of a mome rath is just flexible enough for this to slide.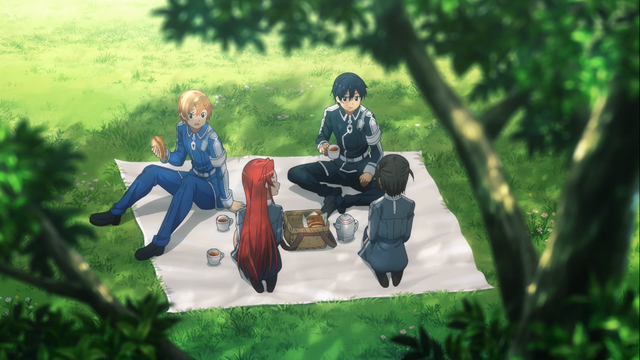 Even with alterations, it's interesting to see Sword Art Online wear these references so proudly. It's no secret that Alice in Wonderland and Through the Looking-Glass are insanely influential stories, but when a popular franchise decides to go all-out in saying where it got its inspiration from there's a lot that can go wrong. Alicization is proving to have its own interesting take on these classic stories and is doing an excellent job of providing one of the most interesting stories in Sword Art Online to date with it.
Notice any other references this season and know where they're from? Share them with us in the comments!
---
Tsuyuki Arumaya is a fiction author, editorial writer, and anime reviewer. You can find his editorials on the blog Anime Corps and follow him on Twitter @Dististik
Do you love writing? Do you love anime? If you have an idea for a features story, pitch it to Crunchyroll Features!