Check out the real-wold locations of Domestic Girlfriend!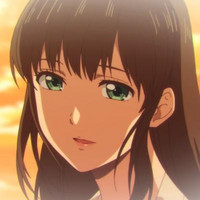 The salacious step-siblings drama just keeps on escalating in Domestic Girlfriend, and with Hina now in the know about Natsuo's and Rui's recent late-night shenanigans, it looks like we're in for a very wild ride in the final few episodes. So before the whole situation in the Fuji-Ishigami household gets any more complicated and scandalous than it already is, let's take a quick breather, and take a look at the places where all this drama plays out.
*All images were taken with GOOGLE STREET VIEW (pictures I shot are marked WD)

The incredibly good opening has all four main female protagonists run towards the busy Shibuya Crossing. What's interesting here is, that even though they start from very different locations, they each have to run roughly about the same distance, but only Rui and Hina make it to the crossing in the end.

Hina starts her sprint at Roppongi Hills, a stylish complex housing office spaces, apartments, shops, restaurants, cafés, and more. Rui on the other hand departs from the Yebisu Garden Place, another major entertainment, retail, and office complex, located on the former grounds of the Yebisu Beer Brewery.


Momo has the shortest distance to run, since she starts from the Omotesando Hills shopping complex near Harajuku.

Miu's sprint begins in the middle of Yoyogi Park, which is a bit closer to Shibuya than Rui's and Hina's location, but she still doesn't make it there after all.

The plot kicks off in the Takadanobaba area, where Natsuo and Rui meet for the first time at a mixer, which they didn't attend for very long.


After a quick and awkward intermezzo at Rui's house, she accompanies Natsuo trough the Sakae Shopping Street back to Takadanobaba Station, where they both intended to go separate ways again.


As it's so often the case with anime set in Tokyo, they tend to lean towards the western side of the Tokyo Metropolis, where you'll find just about every Tokyo-based anime studio, including studio Diomedéa. So it's no surprise that you'll find most of the show's locations around Tanashi, Ogikubo, Asagaya, and Koenji Station (picture above), which are all in relatively close proximity to the studio.


Natsuo first finds out about Hina's affair with a married ex-teacher of hers north of Ogikubo Station.


Him and Rui randomly catch Hina and her lover red-handed at Café L'amant a few days later, which is where Natsuo's best friend works at. I couldn't make out exactly where the café is supposed to be, but it's somewhere around the south side of Ogikubo Station here.


Learning all about their affair, Hina storms out of the café and somehow manages to run off to the Observatory in the Toritsu Sakuragaoka Park, which is a whopping 20km away from Ogikubo, where she then shares a heartfelt moment with Natsuo.

Despite the dramatic scene, I couldn't stop myself from smiling, as this little park is also the exact same spot we got to see in episode six and every opening of the currently airing WATATEN!: an Angel Flew Down to Me. Comparison here.

Ogikubo Station North Exit.

Asagaya Pearl Center Shopping Arcade has also appeared in another currently airing anime this season, which is Magical Girl Spec-Ops Asuka, as well as several other anime before.

Asagaya Station South Entrance.

WD
I took this image outside of Asagaya Station on my pilgrimage to the NEW GAME!! locations.

WD
And finally, no drama anime is ever complete without the obligatory date trip to Enoshima and Kamakura, both of which already got a lot of action in last season's Rascal Does Not Dream of Bunny Girl Senpai, and countless anime before that.

WD

Hina and Natsuo start their date on the picturesque Enoshima Island, which is an extremely popular tourist destination, especially for couples. They're standing in front of the first of several paid escalator entrances here, which bring you to the top for 100 Yen each.

WD
I unfortunately only got a picture of the escalator from the wrong angle, but you get the picture.

On their way to the top, they stop at the Hetsunomiya Shrine (one of three shrines that make up the Enoshima Shrine), which is, of course, popular for en-musubi (matchmaking).


They later make a quick stop at the large Tsurugaoka Hachimangu Shrine, Kamakura's most important shrine.

As well as Kamakura's most famous tourist attraction, the 13 meters tall Great Buddha of Kamakura, the second largest bronze Buddha statue in the country.

They then top off their relatively uneventful date at the nearby Kamakura Yuigahama Beach in the most dramatic fashion possible, which had them storm off into the ocean together after Natsuo openly confessed his feelings to Hina. It's definitely a romantic spot, just maybe not the right one for confessing your love to your step-sibling/teacher.
And now for a little bit of drama in the comments. Are you rooting for Hina or Rui? Sound off in the comments below!
---
Wilhelm is an anime tourist, who loves to search for and uncover the real-world spots he sees in anime. You can talk with him on Twitter @Surwill.
Do you love writing? Do you love anime? If you have an idea for a features story, pitch it to Crunchyroll Features!