The Winter 2018 Rewind concludes with a show full of comedy, drama, and shameless product placement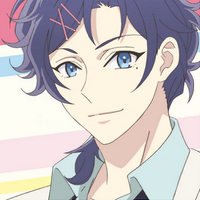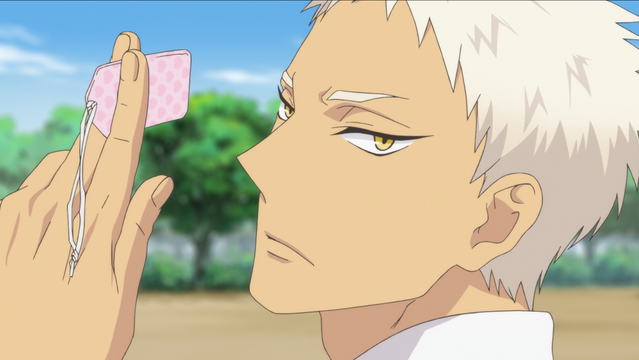 The Winter 2019 TV anime season is wrapping up, and sometimes it's nice to end things on a happy note. So this week, we're concluding the Winter 2018 rewind – in which we looked back at some of the shows that made last year's Winter season so magical – with something as cute and sentimental as a golden retriever or a world famous Kitty who's not actually a cat. That's right, "Cruising the Crunchy-Catalog" is taking a look at SANRIO BOYS.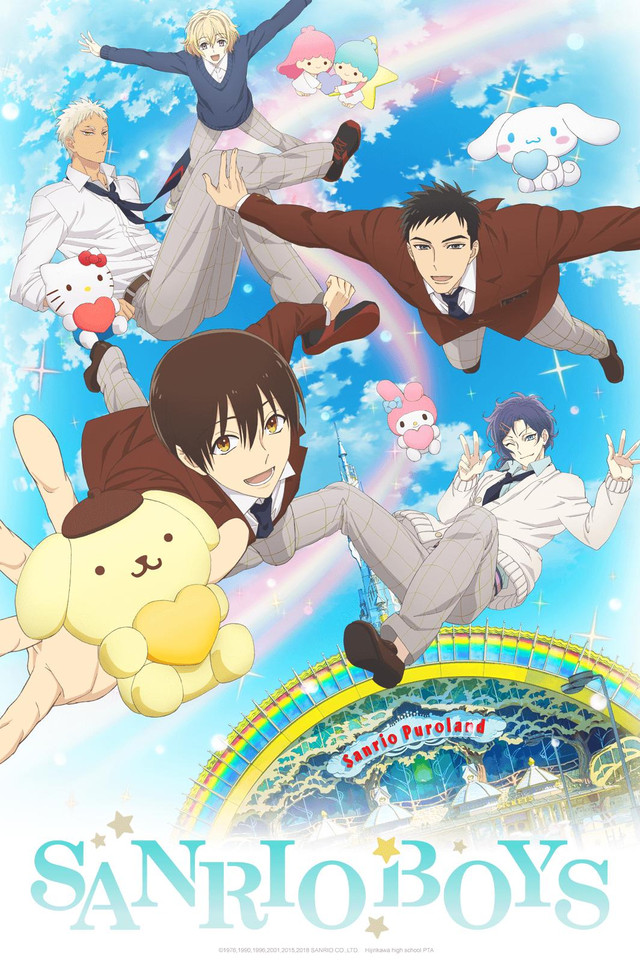 What's SANRIO BOYS?
SANRIO BOYS is a mixed media franchise that includes manga, a stage play, a 2018 TV anime, and an otome smart phone game. The SANRIO BOYS TV anime is directed by Masashi Kudo and features animation production by Pierrot. Crunchyroll describes SANRIO BOYS as follows:
Hasegawa Kouta, 17 years old, is a second-year high school student. His days are unremarkable and average when Kouta meets Mizuno Yuu, Yoshino Shunsuke, Nishimiya Ryo, and Minamoto Seiichiro, who are fellow students attending Hijirikawa High School. In an instant, Kouta's average life begins to be awash with sparkling light. A tale of a sparkling youth and his encounter with the Sanrio Boys. Our story begins.
As the title suggests, SANRIO BOYS is about 5 young men who share a common interest in Sanrio mascot characters such as Pompompurin, Hello Kitty, Little Twin Stars, and My Melody.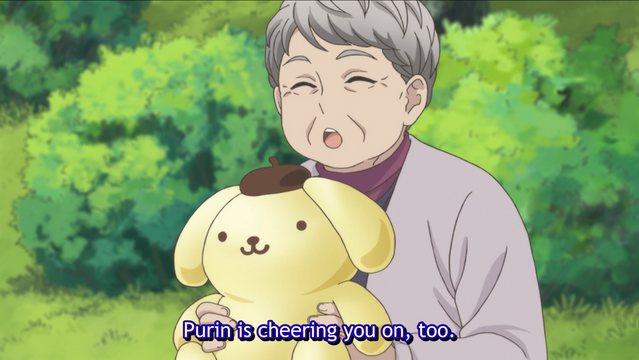 Product Placement.
With such a premise, you might assume that SANRIO BOYS is a calculated effort to market Sanrio merchandise to a broader audience, and to a degree, you'd be absolutely correct. But beneath and throughout the thick layers of product placement that sometimes border on self-parody, the show has a surprising amount of heart.
For a series that could easily serve as little more than a glorified commercial, SANRIO BOYS manages to have both a solid sense of comic timing and well-developed emotional stakes with characters that change and grow as the story progresses...often with a little help from their favorite Sanrio mascot characters.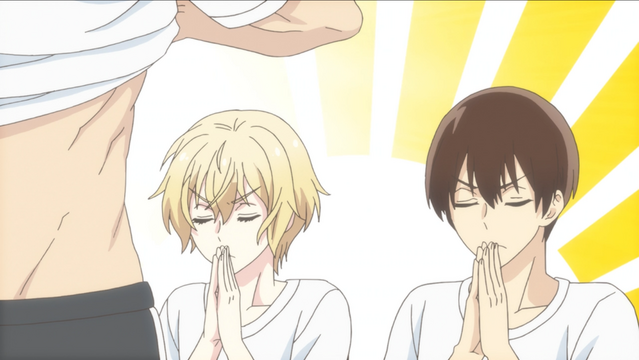 Fan Service? Man Service.
Originally aimed at an audience of young women, SANRIO BOYS often plays fast and loose with the fan-pandering, so don't be surprised if you're confronted by seemingly surperfluous scenes of shirtlessness, showering, and six-pack abs. It's not quite as blatant as something like the early seasons of Free! -Iwatobi Swim Club, but fujoshi with a penchant for "shipping" will find plenty of inspiration here.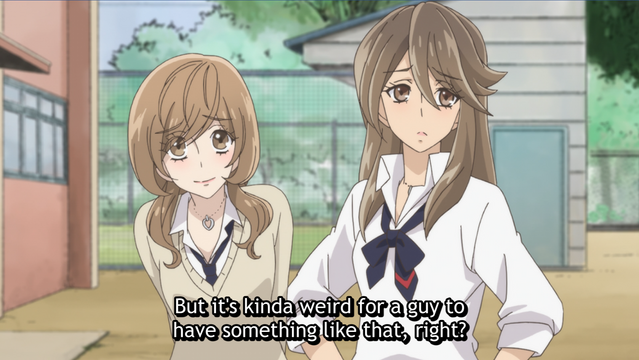 Exploding Gender Roles.
Perhaps the most surprising element to SANRIO BOYS is how hard it pushes back against the ideas of rigid gender roles and toxic masculinity. In the process, the characters encompass a variety of masculine-coded and feminine-coded activities. For example, Shunsuke and Seiichiro are heavily involved in the sports of soccer and archery, but they still have a huge fondness for Hello Kitty and Cinnamoroll, respectively.
This is not to suggest that the series occupies a cultural space where push-back against boys liking feminine-coded things doesn't exist. In fact, it's a constant struggle for the characters to find the confidence necessary to assert themselves, although when they do so, their friends and family are generally accepting in the end. Jealousy, self-loathing, and gender-based bullying are subjects that are explicitly addressed in SANRIO BOYS.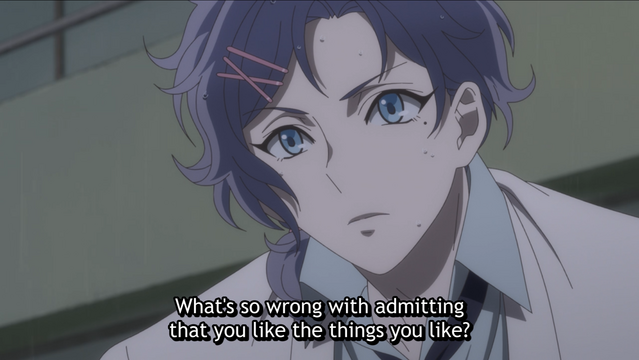 Boys Will be Boys.
Crunchyroll currently streams SANRIO BOYS in 207 territories worldwide with subtitles in English, Spanish, French, Portuguese, Arabic, Italian, German, and Russian. At the time of this writing, there is no North American home video release for SANRIO BOYS, so what you stream is what you get.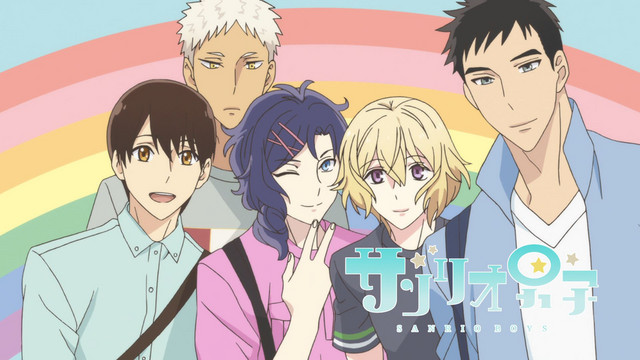 With its combination of serious sentiment and coy commercialism, SANRIO BOYS isn't likely to appeal to every fan, but the series is more endearing than you might expect at first glance, which is appropriate for a show with a message about not getting too wrapped up in appearances. If you're in the mood for some light entertainment and the series is available in your region, please consider giving SANRIO BOYS a try.
Thanks for joining us on our journey back through the Winter 2018 TV anime season. What a long, strange trip it's been, but as "Cruising the Crunchy-Catalog" concludes the Winter 2018 Rewind, remember that hope springs eternal, so be sure to join us in the next installment when we start looking back at some outstanding shows from the Spring 2018 season.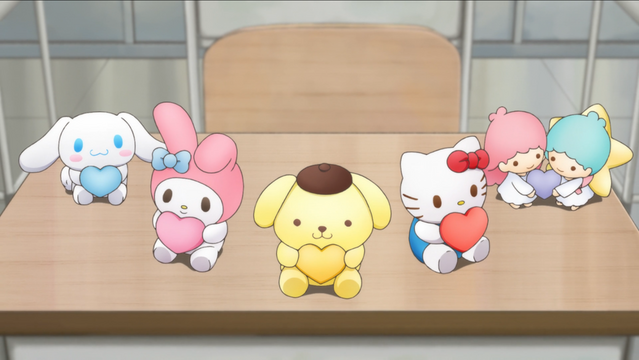 Is there a series in Crunchyroll's catalog that you think needs some more love and attention? Please send in your suggestions via e-mail to [email protected] or post a Tweet to @gooberzilla. Your pick could inspire the next installment of "Cruising the Crunchy-Catalog"!
-----
Paul Chapman is the host of The Greatest Movie EVER! Podcast and GME! Anime Fun Time.
Do you love writing? Do you love anime? If you have an idea for a features story, pitch it to Crunchyroll Features!