If Luffy can have a bite of the devilfruit, so can WE!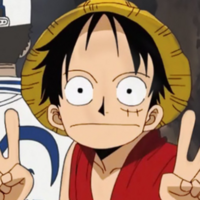 One Piece is a show everyone knows and loves, and it has an iconic food at the heart of the whole universe: the Devilfruit. As the story goes, Luffy finds one on the ground, eats it, and badda bing badda bang, he gets super stretchy powers. Cool, right? Well, since I'm weird, I always wanted to try this mythical Devilfruit for myself. What did it taste like? Reportedly, bad, but I wondered if there was a real life comparison. Dragonfruit kind of meet the mark, but taste unremarkable. Durian is a notoriously terrible fruit, but doesn't have the right look about it.
Eventually I decided that if I wanted to taste a Devilfruit, I was probably out of luck, and should instead try to CAKE it.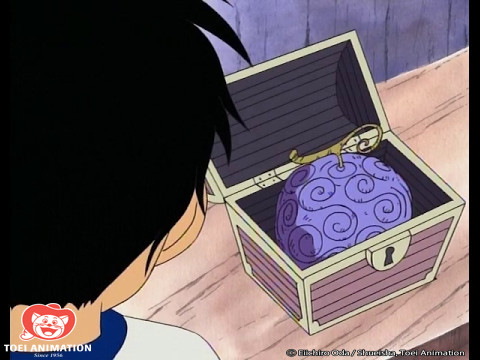 So I did! This Devilfruit pull apart cupcake cake is really cool, because it's a great thing to make if you're not particularly good at cake decorating, but still lets you make a fun One Piece themed dessert to share with your friends, or perhaps for a birthday. Best of all, it's pretty customizable and forgiving. You can use whatever cake recipe you want for the cupcakes, and you can really make the frosting any color you want, which is nice if you want to make one themed in your favorite colors, or perhaps a different variation of Devilfruit. You can also flavor either the cupcakes or the frosting however you'd like, so there's really a lot that can be done.
The decoration part is pretty simple as well. If you're nervous for some of the details, you can practice on a plate beforehand and scrape the frosting back into your piping bag to re-use. Otherwise, you don't have to worry about a crumb coat or freezing the cake, which are considerations for bigger cake projects. I'd recommend you give this a try, because the pull-apart effect is really fun for your guests to enjoy. It's semi play with your food, but in a way that's novel and not gross. Best of all, it's practically guaranteed to taste good! You can't go wrong with cake and frosting, and I promise it won't sit around untouched for long.
Watch the video below to see the full process!
---
---
Ingredients for the Pull Apart Cupcakes
---
To Make the Devilfruit Pull-Apart Cupcake Cake
1. bake cakes accordingn to directions. I'd suggest using cupcake liners that match the frosting colors you'll be using. Allow to cool completely.
2. Make the buttercream according to directions. Split 2/3rds of it aside to color purple. Color the other 1/4rd green.
3. Assemble cooled cakes into the shape you want on the board you'll be presenting on.
4. Decorate according to instructions in the video.
---
I hope you enjoyed this post! Check in next week for another recipe, and to check out more anime food recipes, visit my blog. If you have any questions or comments, leave them below! I recently got a Twitter, so you can follow me at @yumpenguinsnack if you would like, and DEFINITELY feel free to send me food requests! My Tumblr is yumpenguinsnacks.tumblr.com. Find me on Youtube for more video tutorials! Enjoy the food, and if you decide to recreate this dish, show me pics! :D
What other famous anime dishes would you like to see Emily make on COOKING WITH ANIME? Let us know in the comments!

----
Do you love writing? Do you love anime? If you have an idea for a features story, pitch it to Crunchyroll Features!