The dubious combination of Strawberry and Curry... will it help your ally, or SABOTAGE them?!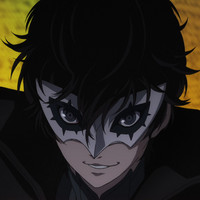 It is important, in times of battle and mortal combat, to take care of your friend and allies. You have to make sure the entire party is healthy enough to make it through the battle, or you could be in real trouble. And that is EXACTLY why you need to consider this strawberry curry as a serious way to boost health in PERSONA 5! It gives 100 HP points. Of course, your defenses will be lowered as well, but hey, this curry is just a bit double-sided, that's all.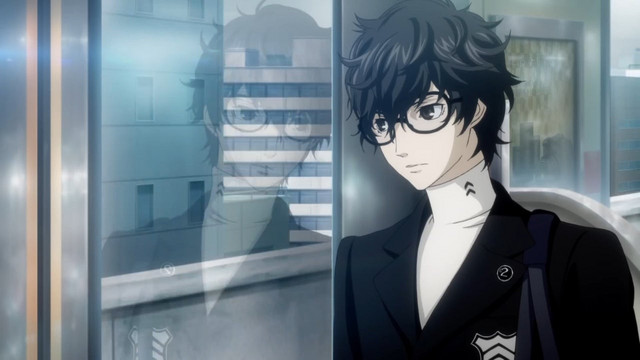 When I first came across this item, I was intrigued. I've heard of strawberry curry before from other people who have been to Japan and tasted "wacky" Japanese snacks. It always sounded kind of terrible, but through playing this game, I had to wonder.
Could strawberry curry be good?
As it turns out, YES! Emphatically yes! I was surprised by how much I enjoyed this curry. I have to say, it's more a dessert curry than one I'd eat for lunch or dinner, but it's really a unique take on a recipe you've definitely tried before. The strawberries melt and slump down into the curry, adding an sweet-sour zing, which is mellowed by the brown sugar and butter. The curry plays nicely against the sweet, and tastes even better over a scoop of vanilla ice cream.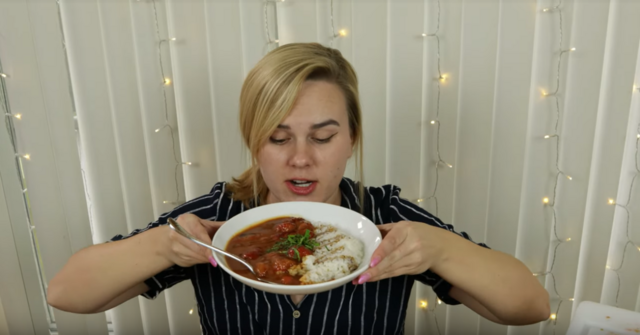 This curry is pretty potent, but surprisingly delicious. It'll disappear quickly, if only because your friends will be amazed you managed to take such a dubious-sounding dish GOOD.
Watch the video below for step-by-step instructions!
---
---
Ingredients for the Strawberry Curry
1/4 cup butter

1/2 cup brown sugar

1 lb strawberries, quartered

1 cup water

1/2 pack (3/5 pieces) S&B Medium Hot Curry

~3 tbsp cream

Balsamic Reduction

Mint, cut in a chiffonade
---
To Make the Strawberry Curry
1. Melt butter in a pan on medium heat. Add in brown sugar, and mix together.
2. Add in quartered strawberries. Stir and toss with sugar to combine. Allow to stew about 5 minutes until syrupy, on medium high heat.
3. Add in water, and let boil for about three minutes. Turn heat up to high to achieve this.
4. Add curry roux. Turn heat off. Stir through until curry is dissolved. Add in cream to taste, and stir through.
5. Serve curry over rice. Garnish with a drizzle of reduced balsamic vinegar, and mint leaves cut in a chiffonade.
---
I hope you enjoyed this post! Check in next week for another recipe, and to check out more anime food recipes, visit my blog. If you have any questions or comments, leave them below! I recently got a Twitter, so you can follow me at @yumpenguinsnack if you would like, and DEFINITELY feel free to send me food requests! My Tumblr is yumpenguinsnacks.tumblr.com. Find me on Youtube for more video tutorials! Enjoy the food, and if you decide to recreate this dish, show me pics! :D
What other famous anime dishes would you like to see me make on COOKING WITH ANIME? Let us know in the comments!
Do you love writing? Do you love anime? If you have an idea for a features story, pitch it to Crunchyroll Features!